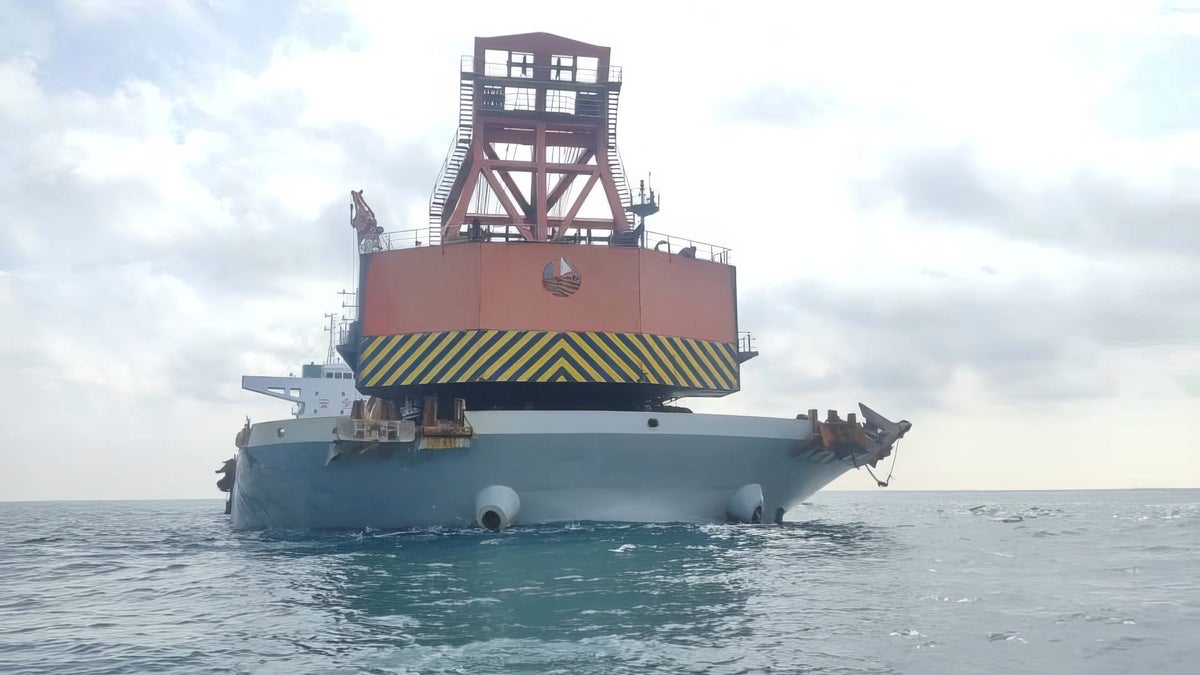 Malaysia has detained a Chinese ship suspected of looting two British Second World War shipwrecks, authorities said.
In a statement posted to Facebook the Malaysian Maritime Enforcement Agency said that a cargo ship had been detained for anchoring without permission at a position 20.1 nautical miles east of Tanjung Siang on Sunday afternoon.
First Admiral Nurul Hizam bin Zakaria, state maritime director of Johor said the carrier registered from Fuzhou, China was arrested at 12.45pm for failing to submit any permission to anchor when inspected by a Malaysian maritime patrol boat which was carrying out routine operations in East Johor waters.
The ship carried 32 crew members including 21 Chinese nationals, 10 Bangladeshi nationals and a Malaysian national, aged between 23 and 57 years old.
Ammunition believed to be from the HMS Prince of Wales and HMS Repulse, which were sunk by Japanese forces more than 80 years ago, was then found on board during inspections, reported BBC News.
The two war vessels were dispatched to Singapore during the war to shore up the Allies' defence of Malaya, and were sunk by Japanese torpedoes on 10 December 1941.
Their resting site is in the South China Sea, some 100km (60 miles) off the east coast of Malaysia.
Historic shipwrecks have been targeted by scavengers for low-radiation steel and scrap metal for several years.
On 22 May the New Straits Times reported that scavengers returned after an eight-year hiatus to plunder battlecruiser HMS Repulse and battleship HMS Prince of Wales.
Speaking to the outlet, unnamed sources alleged that the Chinese vessel was also responsible for looting 90 per cent of other Second World War shipwrecks in the region.
Earlier the British defence ministry had condemned the alleged raid as a "desecration" of maritime war graves.
Maritime Malaysia said in its statement that it will continue to monitor and ensure "East Johor waters are free from all illegal activities and will not compromise to take more decisive action."