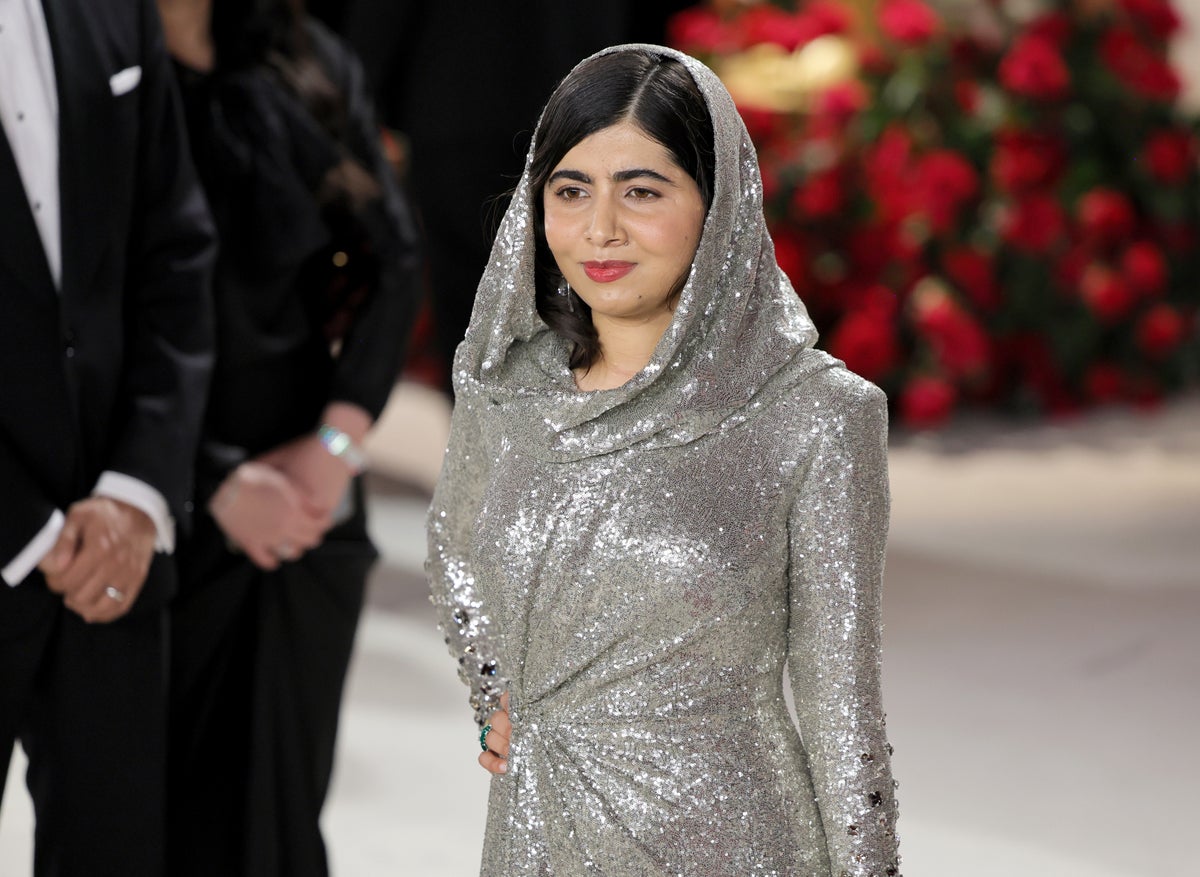 Education activist Malala Yousafzai was among the celebrities and notable figures spotted on the champagne-coloured red carpet ahead of this year's Academy Awards ceremony.
The Pakistani-born Nobel Peace Prize laureate attended the Oscars as an executive producer of Stranger at the Gate, a nominee for Best Documentary Short Film.
Ms Yousafzai, popularly known by her first name, was dressed in a glittering floor-length Ralph Lauren silver-sequinned gown with an incorporated head scarf. She also wore an emerald flower ring from Santi Jewels.
Malala was lauded for a "classy and perfect" response to a gag by Oscars host Jimmy Kimmel midway through the evening in which he pretended to ask questions from members of the public.
"As the youngest Nobel Prize winner in history," Kimmel asked, "I was wondering, do you think Harry Styles spit on Chris Pine?"
Malala responded: "I only talk about peace."
Twitter users praised the moment calling it a "mic drop" moment, while others were unimpressed with the use of a Nobel Peace Prize winner to set up an "unfunny" joke.
"Ok but did @jimmykimmel seriously just ask @Malala about Harry Styles spitting on Chris Pine? 🤦🏻‍♀️ Her answer was so classy and perfect," wrote one person.
Speaking to ABC earlier in the evening, Ms Yousafzai said she was determined to enjoy the night and was rooting for Austin Butler and Michelle Yeoh, as well as looking forward to seeing Rihanna perform.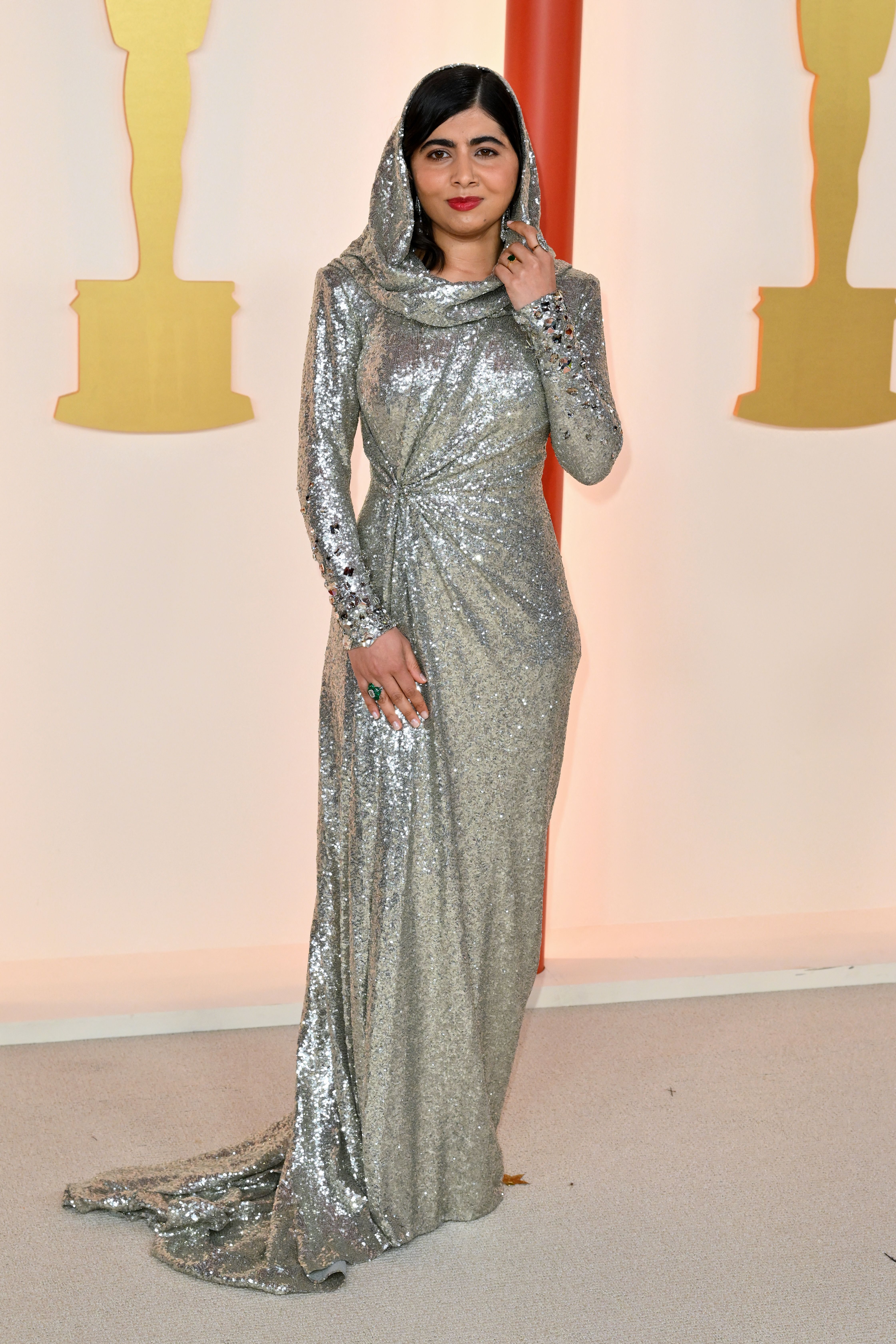 Stranger at the Gate is the dramatic story of a former US Marine planning a terrorist attack on a mosque in Muncie, Indiana.
Richard "Mac" McKinney admits he had a deep hate for Muslims and he planned to bomb The Islamic Center in his hometown.
He visited the mosque to gather intelligence and found himself welcomed by the community.
"This is a story about the power of forgiveness, redemption, kindness, compassion. I believe in those values," Ms Yousafzai has said of the film. "What really stands out to me in this movie is Mac's willing to accept that love, accept that compassion. He took his time, but he did not close the door to the love that he saw there."
Ms Yousafzai was once targeted for assassination by the Taliban for campaigning about girls' right to education.
She recently called out Hollywood for its lack of Muslim and Asian representation in a speech at Variety's Power of Women event.