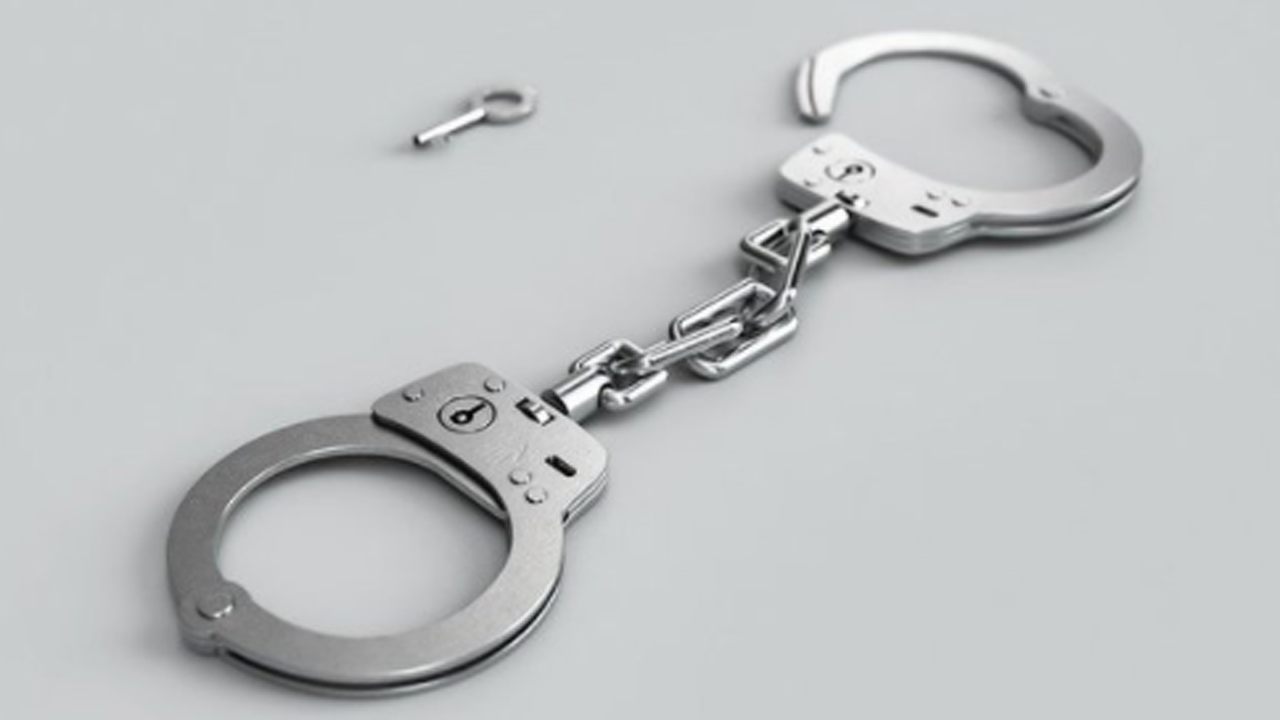 NANDED: The Nanded police on Tuesday night arrested six suspects in the Sanjay Biyani murder case, almost two months after the leading builder was shot dead on April 5 by two assailants in front of his bungalow here.
The two actual shooters and the mastermind of the murder, who is suspected of having ordered the killing, are, however, still at large.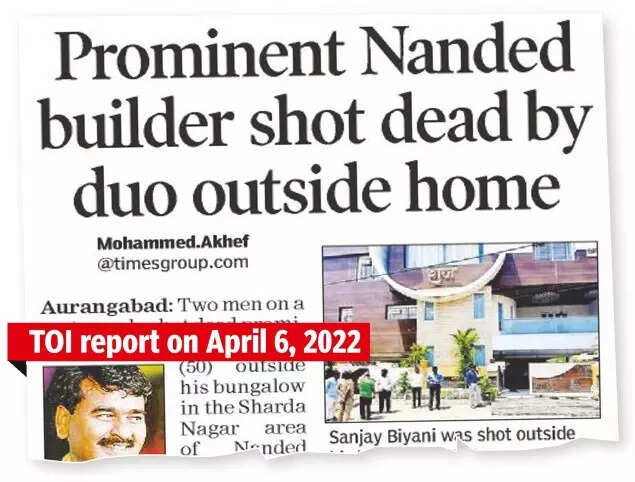 Superintendent of Nanded police Pramod Kumar Shewale told TOI, "We have arrested Indrapal Singh alias Sunny Major (35), Mukteshwar alias Golu Mangnale (25), Satnam Singh alias Satta Shergill (28), Hardeep Singh alias Sonu Pinipana Bajwa (35), Gurmukh Singh alias Guri Gill (24) and Karamjit Singh Sahu (30), all from Nanded district, for their role in providing logistic support to the shooters."
Cops arrest 6 for Nanded builder murder, 2 at large
On Wednesday, a Nanded police team produced the six suspects before a magisterial court which ordered their custodial remand till June 10.
Deputy inspector general of police (Nanded range) Nisar Tamboli told TOI, "In our investigation so far, we have come across details indicating that Biyani's murder was executed on instructions from Harvinder Singh Sandhu alias Rinda, a Pakistan-based gangster-cum-terrorist wanted by the police in Maharashtra and Punjab. Rinda was in touch with one of the arrested suspects and the shooters on the phone."
In 2018, Biyani had lodged a complaint with the Nanded police stating that he was getting extortion threats from Rinda, who is a suspect in carrying out a terror attack on the Nawanshahr crime investigating agency building in Punjab in November last year and has several criminal cases, including murder and attempt to murder, to his name in Nanded and Chandigarh.
In Nanded, Rinda was into extorting money from local traders before moving to Punjab to evade arrest by the Maharashtra police. As of now, the Punjab police has claimed that Rinda is living under protection of Pakistan's Inter-Services Intelligence (ISI).
Additional superintendent of police Vijay Kabade, who led an 80-member special investigation team (SIT) that has been set up to trace and arrest the culprits, told TOI, "We were on the trail of the actual shooters when our team realized that their local associates, who provided them logical support, were planning to leave Nanded. This prompted us to take the six men into custody."
He said, "We have added Section 120-B (criminal conspiracy) of the Indian Penal Code to the case as the murder was a result of a conspiracy to extort money. One of the arrested persons acted as a conduit between the remaining five and the shooters. The arrested men have not only confessed to their involvement but have also revealed the specific role played by each one of them."