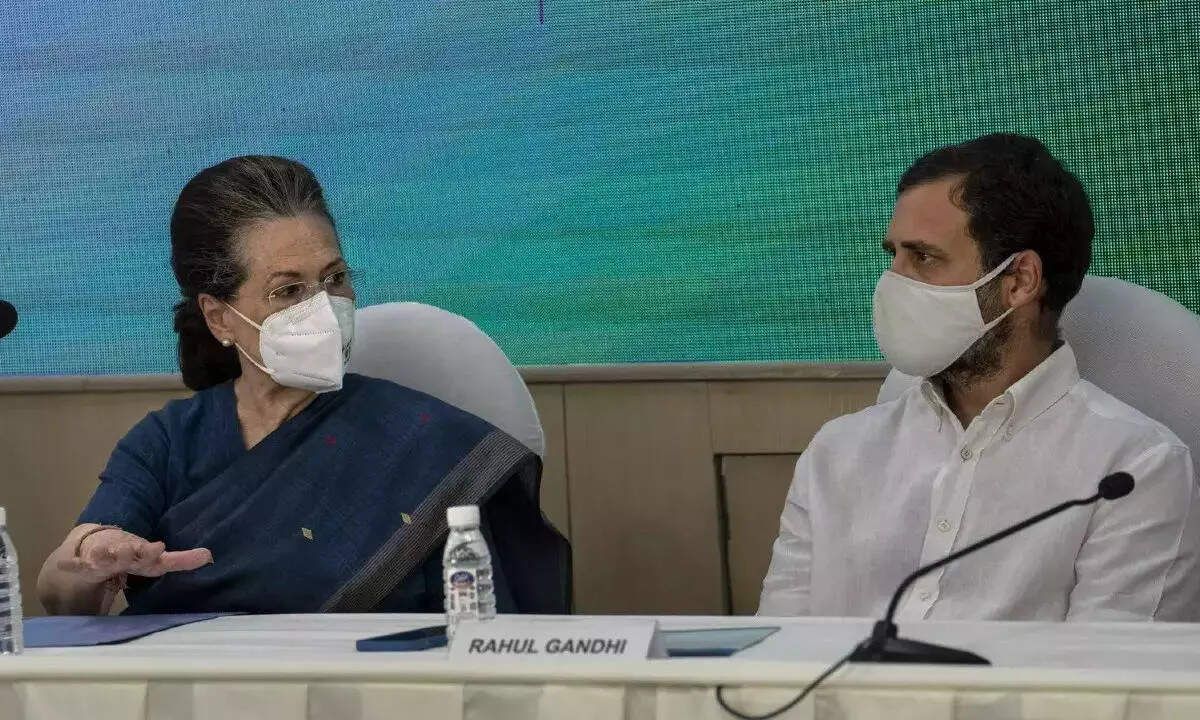 CHANDRAPUR: Congress leaders MP Balu Dhanorkar and former MP Naresh Puglia staged separate agitations to flay the alleged harassment of Congress president Sonia Gandhi and her son MP Rahul Gandhi by the enforcement directorate (ED) on Friday.
Puglia staged a day-long sit-in at the statue of late PM Indira Gandhi under the banner of Vidarbha Kisan Majdoor Congress. He said the central government is intentionally harassing members of the Gandhi family due to political rivalry.
He alleged that the attack on Congress leaders and party workers at the Congress headquarters in Delhi too is part of the same conspiracy. He added that such oppressive action against the top political leaders of the party will have strong consequences across the country.
Meanwhile, Dhanorkar staged a sit-in agitation at Girnar Square with Congress leaders and party workers. Dhanorkar flayed the central government for its oppressive action. He claimed that strong protests are under way across the country and demanded the immediate withdrawal of such baseless investigations against Sonia and Rahul.