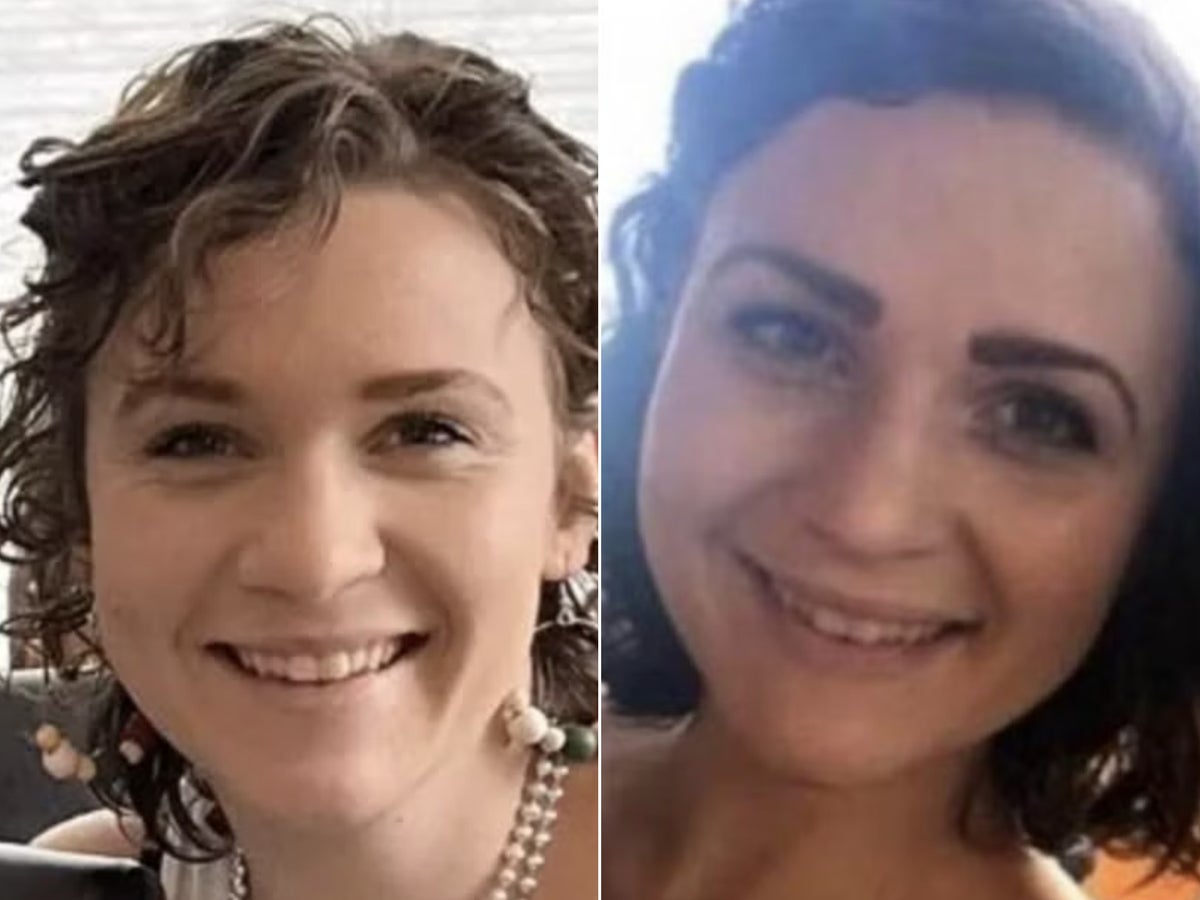 On the morning of 31 March, Madeline Kingsbury dropped her two young children off at their daycare in Winona, Minnesota, with the father of her children.
She was never seen or heard from again.
Now, over two months later, police have discovered a body and arrested her ex-partner and father of her children, Adam Fravel, on probable cause in connection to her disappearance.
For months a desperate search dragged on to find the missing 26-year-old "Maddi", whose disappearance was described as "involuntary" and "suspicious".
Early in the investigation, authorities honed in on the movements of the mother-of-two's blue Chrysler Town and Country van in the hours after she made the kids' drop-off that Friday morning.
Mr Fravel told police he borrowed her car during that time and then returned to her home to find her gone.
Mr Fravel kept quiet until 12 days after Ms Kingsbury was last seen when he issued a statement denying any involvement in her disappearance.
Then on 7 June, authorities announced the discovery of remains on the side of a highway in Mabel "using information generated during the Madeline Kingsbury investigation".
They subsequently moved to take Mr Fravel, 29, into custody where he was charged on suspicion of second-degree murder, according to the Winona County Detention Center.
Here's what we know so far about the case:
Last known movements
Ms Kingsbury and Mr Fravel dropped their two children – aged two and five – off at daycare at around 8am on 31 March, Winona Police said.
At around 8.15am, the mother-of-two returned to her home.
However, after that her whereabouts became unknown.
She failed to show up for work – something that police said was "very unlike her" – and her cellphone, wallet, ID and the jacket she was wearing that morning were all found inside the home.
Mr Fravel, with whom Ms Kingsbury was allegedly engaged in a custody battle, told investigators that he left Ms Kingsbury's home at around 10am, driving off in her 2014 dark blue Chrysler Town and Country minivan.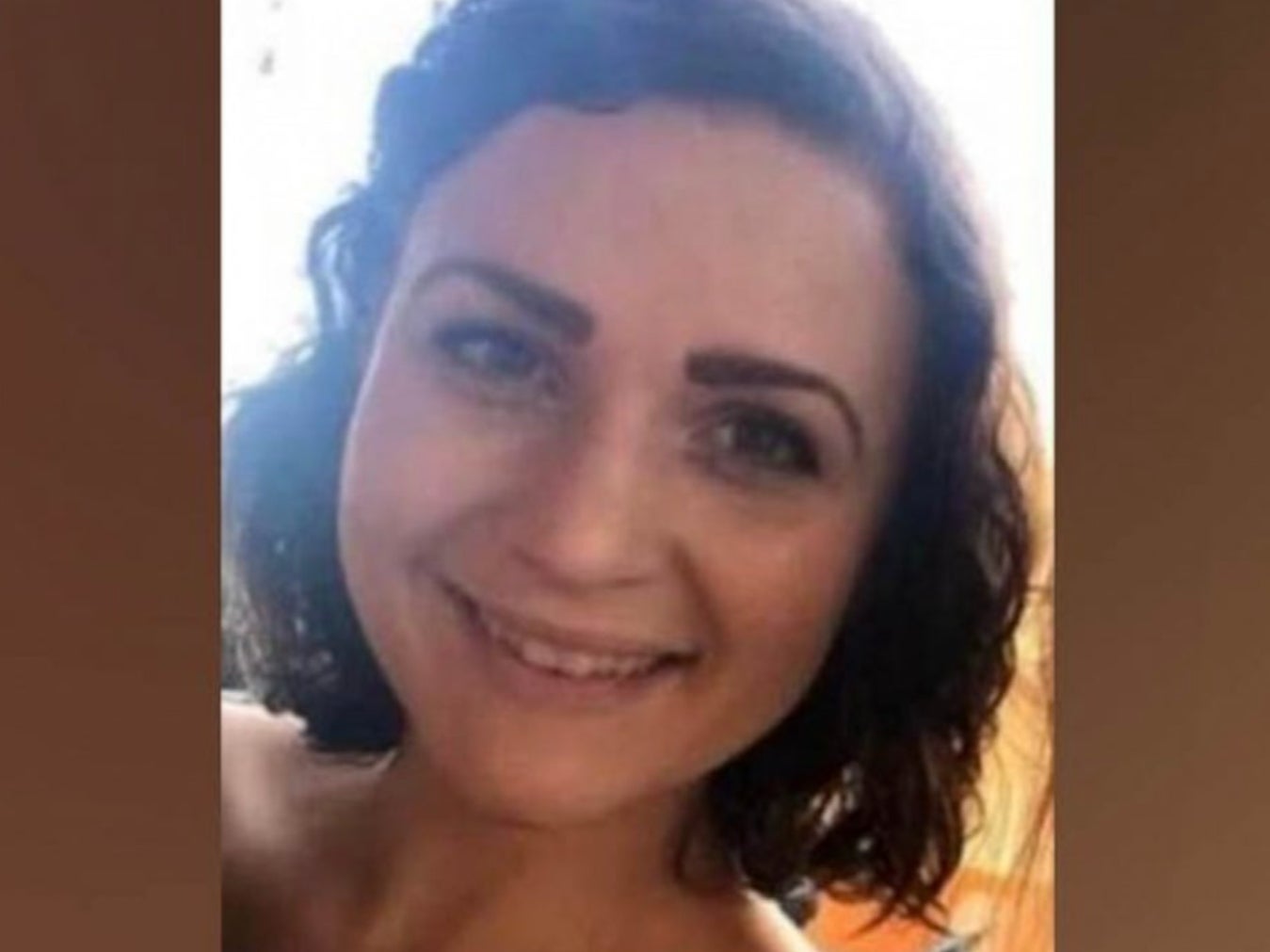 He claimed that he returned later that day and found Ms Kingsbury wasn't home.
Friends and family members tried to contact the 26-year-old that day but couldn't get hold of her. Again, police said this was unusual behaviour for her.
"Based on all this we believe Madeline's disappearance is involuntary, suspicious and we're all concerned for her safety," Winona Police Chief Tom Williams said at the time.
Ms Kingsbury's two children are safe and there did not appear to be any threat to the public, police said.
The blue minivan
For months, Winona Police did not announce any suspects or persons of interest.
However, they appeared to be focusing on the movements of Ms Kingsbury's minivan – and asked for the public's help in tracing its journeys on the day of her disappearance.
Chief Williams confirmed that the vehicle is not missing and that both the van and Ms Kingsbury's home have been searched.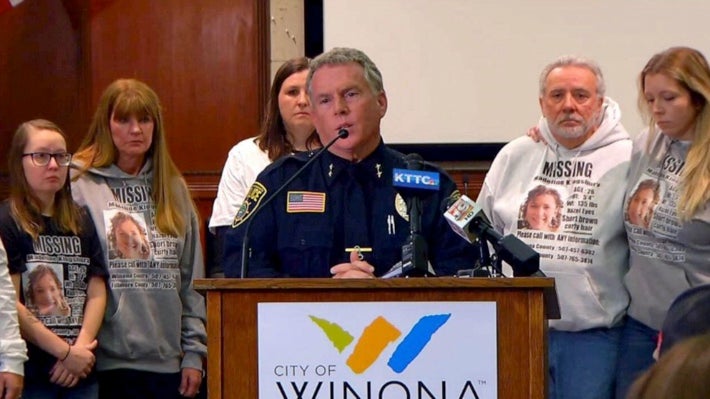 Surveillance footage captured a vehicle matching the description of the van driving from the home along highways and through Winona County and Fillmore County before heading back to the house.
After the vehicle returned home, it is not believed to have gone anywhere else.
During a press conference on 5 April, police refused to say who was driving the van.
"That is not information we can share at this time," they said.
The police chief said that there is "nothing to indicate that she left the residence on foot or in another vehicle".
The search
A massive multi-agency search went underway to find the missing mother and bring her home safely.
Search teams have been looking near her home and along the highways that the van was seen travelling along for clues as to her whereabouts.
Police said officials searched on foot, in vehicles, by water and by air.
"No stone is being left unturned and we're using every tool at our disposal," the police chief said.
Investigators asked residents in both Winona County and Fillmore County to check their home security cameras for any signs of Ms Kingsbury's minivan "driving by or stopping". Even if there is nothing in the footage, police are urging residents not to delete footage captured from 31 March to 1 April.
Residents and landowners in the City of Winona, Wilson Township, and Hillsdale Township are also asked to search their acreage, wooded property, outbuildings, vehicles and trails for anything suspicious such as "signs of a disturbance".
As the police chief said: "Your information might be the final piece that brings Maddie home."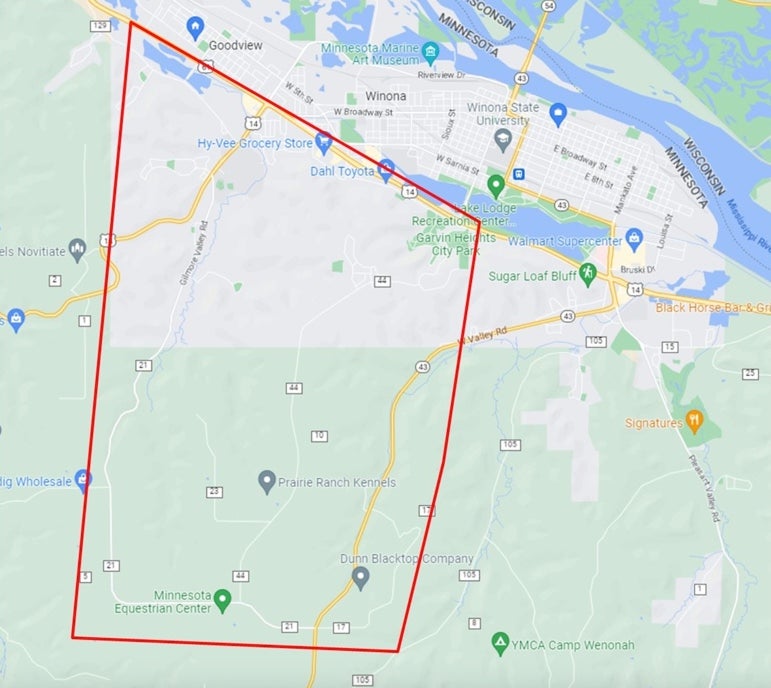 Ms Kinsgbury's sister Megan also made an emotional appeal to the public for help, offering a $50,000 reward for information as she said "family is everything to her".
Chief Williams said the case was being investigated as a "missing person but also as foul play based on the totality of evidence".
Adam Fravel speaks out
Mr Fravel, the father of Ms Kingsbury's children, broke his silence nearly two weeks after the Minnesota mother vanished.
Amid growing online speculation despite police having never named him, Mr Fravel released a statement through his attorney on Wednesday (12 April) denying any involvement in her disappearance.
"Over the course of the last 12 days my family and I have been subject to a myriad of accusations regarding the disappearance of the mother of my children, Maddi Kingsbury," the statement obtained by The Independent read. "I did not have anything to do with Maddi's disappearance. I want the mother of my 5-year-old and 2-year-old to be found and brought home safely. I want that more than anything."
Mr Fravel went on to say that he has cooperated with law enforcement in the investigation, including sitting down for multiple interviews with Winona County law enforcement.
He also addressed his absence at a press conference last week, where Ms Kingsbury's sister and parents made a public plea for her safe return. The Independent has reached out to Mr Fravel's attorney for comment.
"Law enforcement advised me on April 2nd that they would not recommend that I attend the press conferences or that I assist in the searches due to safety concerns. However, my non-attendance and silence has been inferred by many as a sign of apathy, or worse. That could not be further from the truth," the statement added. "I want Maddi home and for her to be able to be with our two children. God Bless the Kingsbury family and please bring her home safely."
Adam Fravel arrested
After months of searching, authorities arrested Mr Fravel "on probable cause in connection to her disappearance" after a body was found off the side of a highway.
A deputy in Fillmore County discovered human remains on Wednesday (7 June) afternoon in some brush off Highway 43, north of Mabel, Minnesota according to Wilmore County Police.
The body was located, "using information generated during the Madeline Kingsbury investigation."
Despite this, have not positively identified the remains but said multiple police departments and sheriff's offices were working "as quickly as possible" to identify the body.
"We are asking the community to respect the family's privacy at this time and not to speculate on the case until further information is made available," they wrote in a Facebook post.
Anyone with information is asked to call the Winona Police Department at 507-457-6302 with any information. If you wish to remain anonymous, please submit your tips at www.crimestoppersmn.org or at 800-222-8477