Lukashenko claims 'breakthrough' on union between Belarus and Russia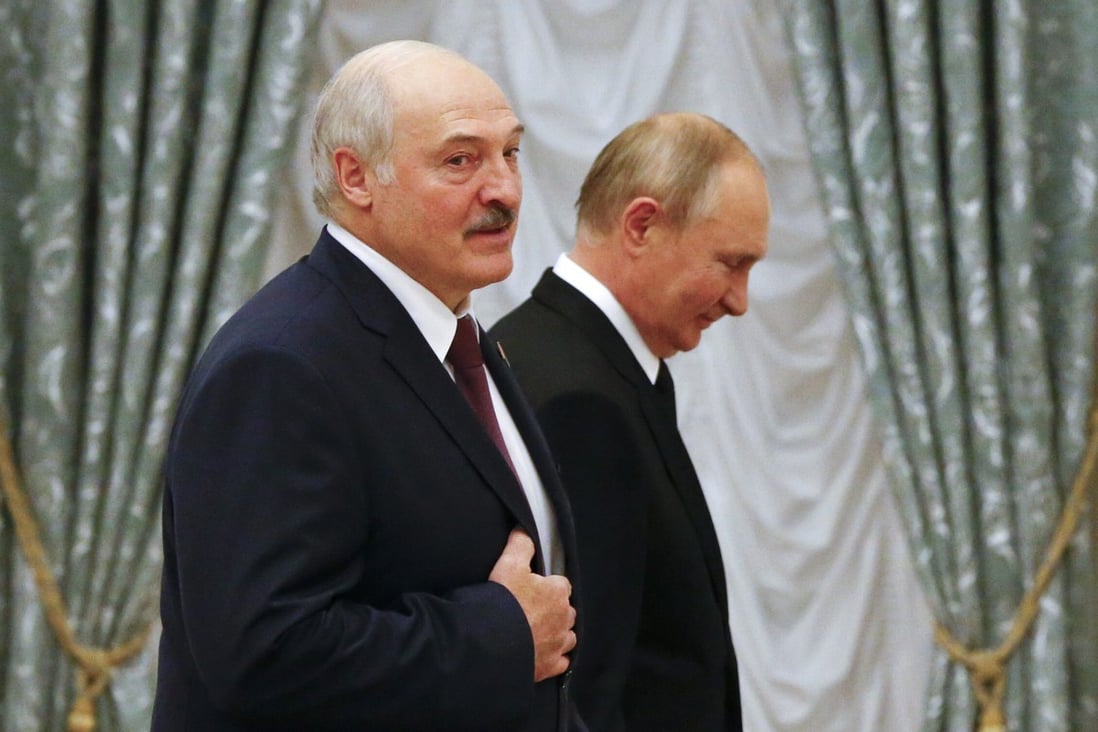 Belarusian ruler Alexander Lukashenko met Russian President Vladimir Putin in Moscow on Thursday, in a renewed bid for support amid sanctions imposed by the West in the aftermath of disputed elections a year ago.
Lukashenko announced a "breakthrough" at the start of the meeting, referring to a union state with Russia, a project long in the planning.
Some 28 programmes have been worked out, according to Lukashenko, the long-time authoritarian leader of Belarus.
He has recently made numerous concessions in talks with Putin, who met him with a smile and a warm embrace in the fifth meeting of the two leaders this year.
Lukashenko said the overall package for the confederation could be adopted at the highest level at the end of October, saying "this will be a breakthrough, a breakthrough in many spheres."
Putin, eager for results, said he had let Lukashenko come to see how work was proceeding on creating the union state, which has been under discussion for more than two decades.
Putin has repeatedly promised to support Lukashenko in his conflict with the West which imposed sanctions following Minsk's violent crackdown on dissent due to elections widely thought to have been rigged.
Belarus' democracy movement has complained of severe repression, including the torture and killing of dissidents. According to human rights activists, the country has more than 500 political prisoners.
Before leaving Belarus, Lukashenko said the agreements with Russia would not lead to a loss of the country's independence.
Putin said that the governments of both countries could "finalise the agreements" on Friday in Minsk, especially concerning economic and financial issues.
He did not provide further details.