Louise Minchin's best moments as she leaves BBC Breakfast after 20 years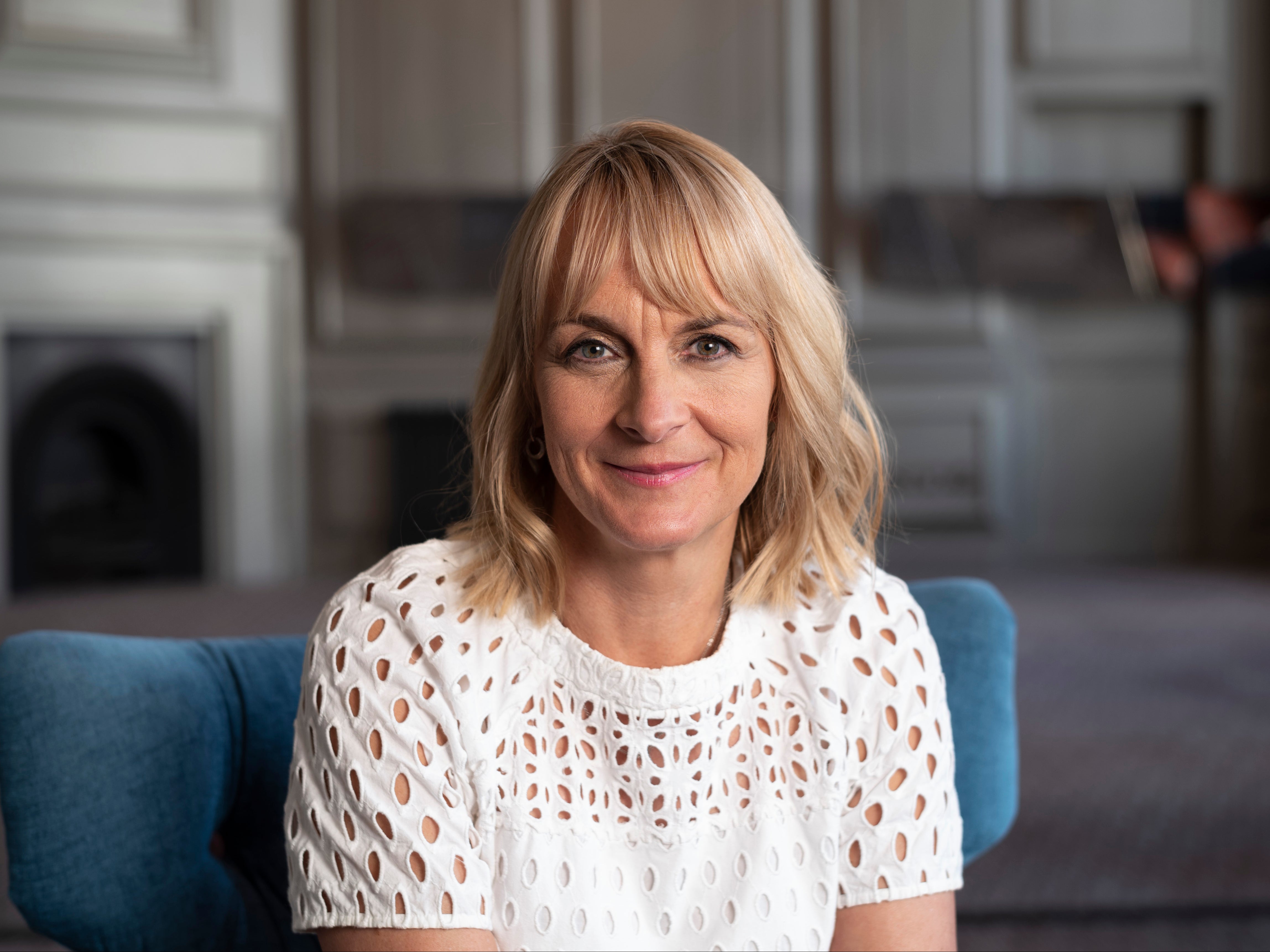 BBC Breakfast presenter Louise Minchin has shared her final snap of her on the red sofa alongside Dan Walker, as she leaves the programme today after 20 years.
Back in June, the broadcaster confirmed she would be stepping down from the programme, and that she would "stop setting my alarm for 3:40" in the morning.
"Before anything else, I wanted to thank everybody who's watching for your loyalty and your support over all those years. I have absolutely loved being part of it.
"I will really miss it, but it is time now to stop that alarm early in the morning," she said.
On Wednesday, Minchin revealed that she was locked out of the office, as her BBC pass had already been deactivated ahead of her last day.
She was also applauded by colleagues as she entered the newsroom for the final time.
Sign up to our free Indy100 weekly newsletter 'The Viral Democracy'
During her final programme, Minchin responded to messages from viewers and said: "Thank you so much for your huge support, I think particularly over the last two years as well. It's been really tough, hasn't it, and I've felt we're all part of a story together, a shared history, and it's been amazing to be here.
"Some people have literally grown up watching me, as they say.
"And I feel really privileged to have been in that position and have worked here all those years.
"There have been tough days, there have been tough stories, but it's been amazing, and I'm really, genuinely touched by all those things that people have said."
Over the past two decades, Minchin has had some notable movements on Breakfast – from controversial stances on sausage sarnies to humorous technical difficulties. Here are the best ones:
The sausage sarnie debate
As is to be expected, the BBC has strict impartiality standards concerning its employees, but apparently this doesn't cover the contentious issue of what condiment you have on your sausage sandwiches.
In April this year, Minchin revealed that she doesn't put ketchup or brown sauce on her sausage sarnie, but rather the unusual choice of marmalade.
"That's really messed with your head, hasn't it," she said, as Walker looked on in shock.
He later replied: "What? You're a maverick. My grandfather used to have marmalade with bacon.
What, like just normal marmalade, not onion marmalade, just a normal marmalade?"
"No, just normal marmalade," she confirmed.
Marmalade with sausages anyone? 😬

Lou's a fan of the timeless snack. Comment below your favourite wacky food combination... https://t.co/Qt6sHPtR3P pic.twitter.com/TTzRY6aXVB

— BBC Breakfast (@BBCBreakfast) April 7, 2021
People apparently backed her bizarre choice of condiment, with viewers taking to Twitter to say that the combination is "delicious".
We'll give it a miss, though.
A Breakfast clock-up
Back in July, the BBC Breakfast team were forced to improvise when their digital clock – the one that usually appears in the corner of our television screens – had malfunctioned.
Explaining the situation, Minchin said: "We're still fiddling with the clocks here. It's taken us nearly two hours.
"We've gone kind of old-style and new-style and you can have the vote at home which one would you like us to keep for the rest of the programme until we actually fix the clock."
Back to old school methods on #BBCBreakfast ⏰⏰⏰https://t.co/kn04FhNuLN pic.twitter.com/ipeBVID8dn

— BBC Breakfast (@BBCBreakfast) July 20, 2021
After an analogue clock was digitally enlarged and placed over Minchin's legs, co-presenter Walker realised his hand would appear on the other side of the screen.
"Sorry, the fact we have lost our clock has sent us all a bit doolally today," Walker said.
Minchin joked back: "All of us?"
You'll be pleased to read that the clock has since been fixed.
The "embarrassing" phone call
One time you shouldn't get a phone call is when you're doing a presenting gig on national television, but unfortunately for Minchin, that happened in a programme aired in April 2019.
Not long after finishing an interview with David Gauke, who was an MP and the justice secretary at the time, a ringtone came out from Minchin's mobile phone, and she immediately dashed off-camera to sort it.
🙈 Oops! 🔊🔊@louiseminchin @mrdanwalker #TuesdayThoughts pic.twitter.com/2PtqeqE5rF

— BBC Breakfast (@BBCBreakfast) April 9, 2019
"Oh my God, that's so embarrassing," she said, as the cameras cut to a morning view of Glasgow.
She went on to add: "I'm really properly embarrassed … I don't know what I did. I genuinely don't know what I did.
"I apologise profusely."
It happens to the best of us, Louise!
Minchin's inches
Props can always be a recipe for disaster on live television, and Minchin learned that the hard way after an incident involving a tape measure in 2018.
Following a news item about a 92 per cent increase in the sale of 70-inch televisions, the pair discussed the screens in the BBC studio, which Walker revealed were 100-inch televisions.
"I'll look it up," Minchin responded, with Walker suggesting that the measurement would have to be done diagonally.
As their conversation died down, Minchin retracted the tape measure, only for it to do so on her hand, leading her to shout "ow".
Louise has got her measuring tape out (assisted by floor manager Karen). Our screens are 100 inches so this is what a 70 inch (about 177cm) telly looks like... ITS BIG! #bbcbreakfast #MeasuringWithMinchin pic.twitter.com/cF2jdDRBTp

— Dan Walker (@mrdanwalker) October 23, 2018
She soon got her answer though, as Walker went on to post a photo to Twitter showing Minchin modelling what a 70-inch television looks like.
"IT'S BIG," he wrote, along with the hashtag, #MeasuringWithMinchin.
If Minchin's next role isn't in broadcast journalism, then we're down for a DIY series with the presenter – absolutely.
No, she's not married to her co-host
Back in May, Walker had to remind viewers that they are not a married couple, after mistakenly introducing Ms Minchin as "Louise Walker".
He quickly corrected himself on air, saying: "Sorry, Louise Minchin, apologies, and Dan Walker."
However, he later had to take to Twitter to issue a further clarification, writing a message "just to confirm" that they are not a married couple.
"I do love working with @LouiseMinchin but we are not married… despite what I said on #BBCBreakfast this morning," he tweeted, along with the hashtag, #MrAndMrsWalker.
Just to confirm... I do love working with @louiseminchin but we are not married... despite what I said on #BBCBreakfast this morning 😬😂💒 #MrAndMrsWalker pic.twitter.com/5fYja3BNgC

— Dan Walker (@mrdanwalker) May 25, 2021
Now that Minchin has left, the pair shouldn't be having that issue going forward.
It is not known what Louise's next job will be, but we suspect it won't involve three o'clock starts.
Enjoy the extra hours in bed, Louise.