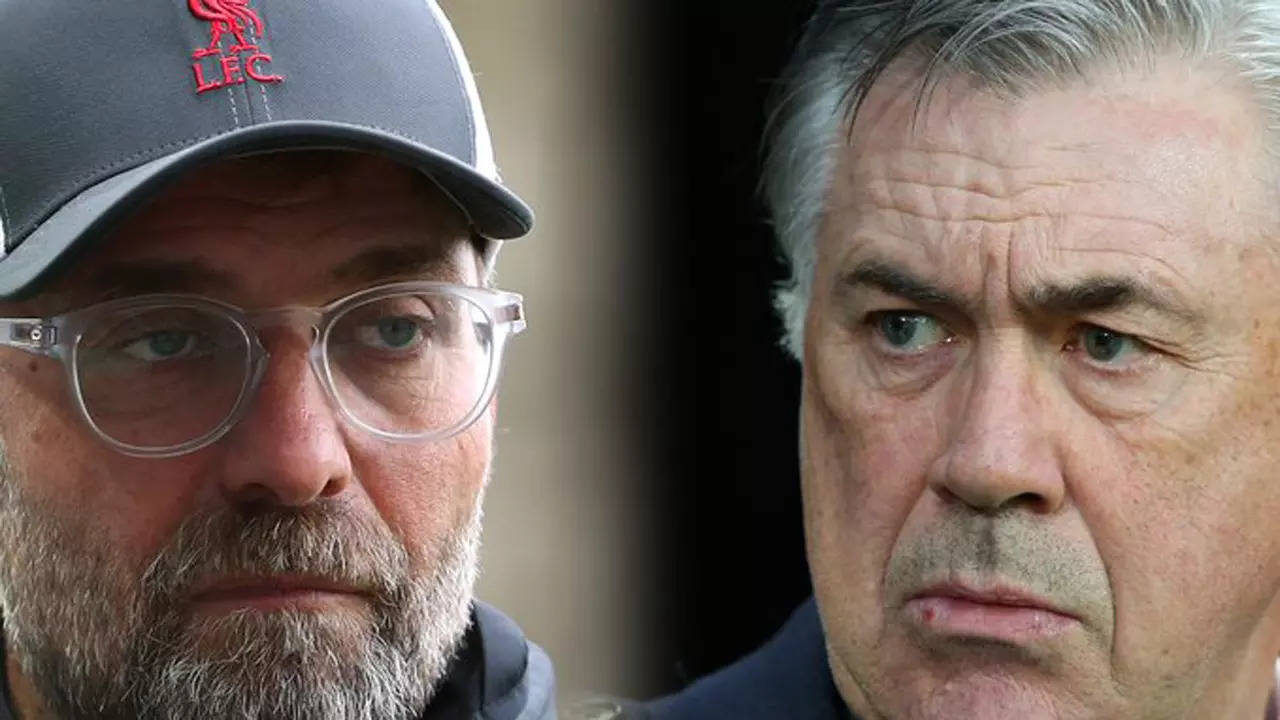 People are talking about that 'institutional muscle memory' so appropriately associated with Real Madrid. La Decimocuarta (the 14th) awaits, but Liverpool, with six triumphs, are no historical upstarts themselves.
In the European domain, the Reds have recently been proclaimed the 'comeback kings' but we all know, this season, Karim Benzema & Co have been conjuring miraculous recoveries. Perhaps, Pep Guardiola's cathartic tears after holding his Premier League cup of joy was a release from those soul-wrenching blurry moments of late destruction by Madrid's daydream believers.
PSG, Chelsea all got that shock treatment and maybe at the end of it all, only FC Sheriff from Moldova will get boasting rights of defeating the 'champions' at the Bernabeu on a September night.

Whoa! Not yet… It all begins and ends in Paris. Again, so apt, because it is the 'home' of the European Cup. It was 41 years ago that the protagonist clubs jostled for the trophy in the French capital. Then two-time winners Liverpool nudged six-time champs Real in a forgettable final for the neutrals. The game was described as 'chloroform football' and left-back Alan Kennedy, still a sprightly 67-year-old, manufactured a goal from a narrow angle to settle the scores. "I remember (our manager) Bob Paisley telling us that it will take only one goal to win this game," he says on the club's official YouTube channel.
It is also no coincidence that Carlo Ancelotti will be aiming to surpass Paisley and Zinedine Zidane with a fourth trophy. The Italian journeyman, of course, had endured the Reds' 'six minutes of madness' in Istanbul 2005 only to re-establish the order for AC Milan in Athens 2007. Juergen Klopp met Ancelotti's Everton four times in Merseyside derbies with one win each and two draws - you can't get closer than that. There is synchronicity and overlap on the road to Stade de France. And multiple sub-plots.
Mo Salah's revenge note has been the underlying theme that has the keyboards tapping, and providing fuel to the fire has been the Egyptian himself. Since the moment he was bundled out by Sergio Ramos that 2018 night in Kiev, a war has been raging inside Salah's heart.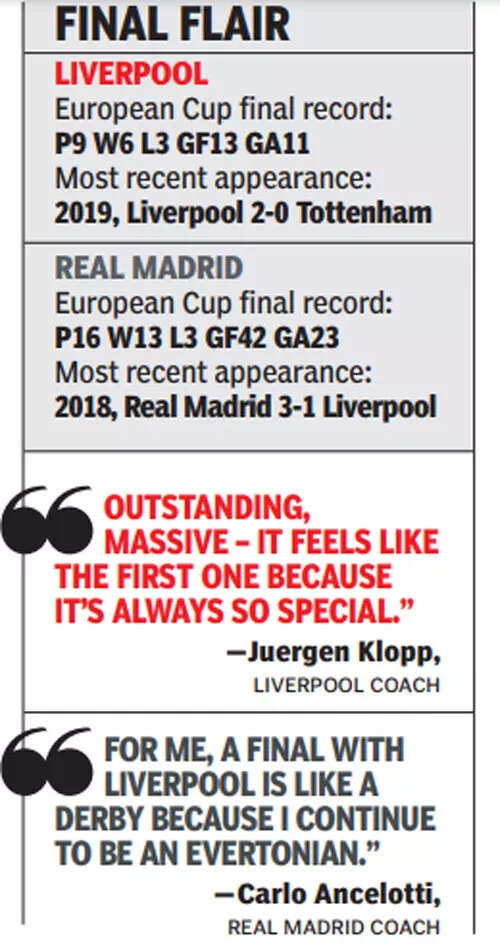 That cold penalty in hot Madrid against a naive Tottenham Hotspur a year later could not provide the resolution, and this simmering obsession to turn things right could make or break Liverpool's night. Ancelotti even played his card by including the much-maligned Gareth Bale in the Final squad for that throwback sensation.
Klopp put his own spin when he said, "In Germany we say you always meet twice in life. So behave better in the first moment because you will meet again. If (someone) gives us an opportunity to win it, I think it would be a great story but it will not happen because of what happened in 2018."
Real defender Dani Carvajal has reacted to the Liverpool striker's fixation: "Let's hope it's not an important burden for Salah to lose a second Champions League final against Real Madrid."
But Liverpool are much more than Mo now. They have won six trophies since that night of hard lessons. If a similar situation arises in Paris, they will respond. Though Salah picked up both the EPL Golden Boot (shared) and Playmaker awards, he has scored just four times in 19 appearances since February in a quadruple-chasing season. There are other forces at play.

Will custodian Alisson, whose headed goal last season ensured Liverpool's passage into the Champions League, be able to stop the quite extraordinary Benzema? What about Trent Alexander-Arnold's battle with Vinicius Jr down the wing? Will the Reds be less intense at the end of a tiring season? Will Luca Modric pull the strings in midfield again or a returning Fabinho, who had a loan stint at Real once, be able to stem the flow? Is Thiago fit enough? The Reds' high line vs Real's marauders? What about Rodrygo, who almost signed for Liverpool at 16 years? Questions, questions... but it's all down to the chances taken and not.
Both teams know how to get it over the line, spectacularly or otherwise. It's a meeting of 'mentality monsters' and the one who reacts more quickly to adversity is likely to take 'Big Ears' on a parade. While we wait for the denouement, over to the man who made the difference in that 1981 Paris showdown: "These two teams are almost impossible to separate - it's on a knife edge!"