Links like Wealth Management Connect to turbocharge Greater Bay Area: experts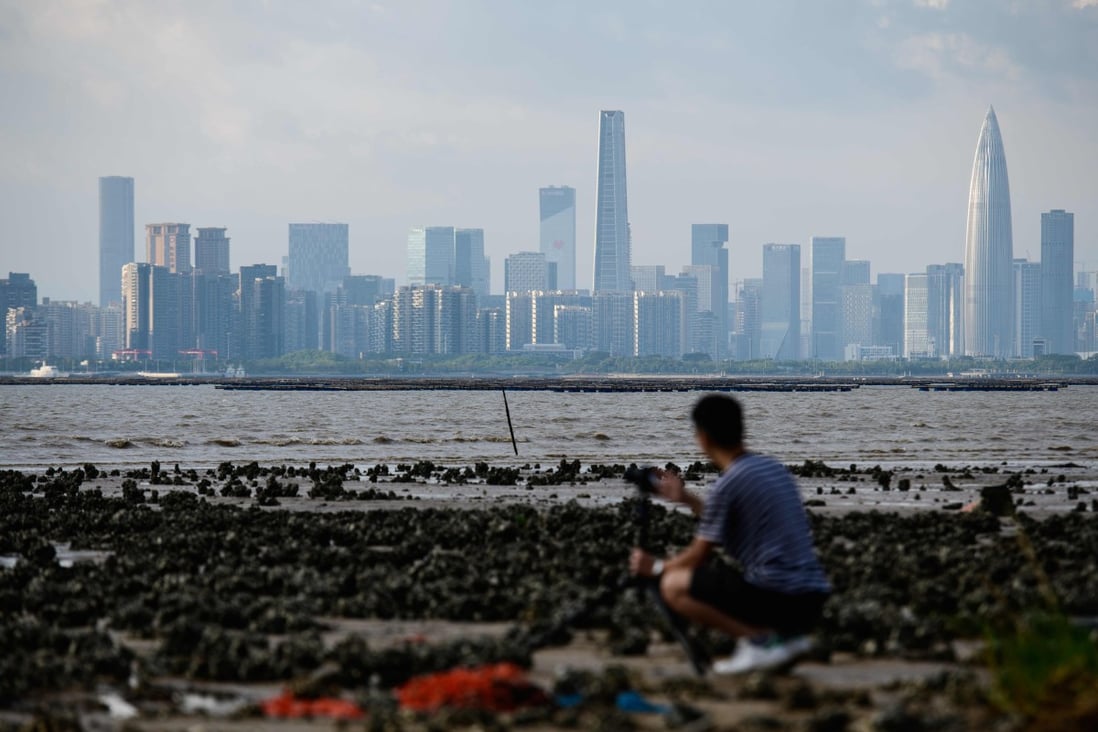 Beijing's Greater Bay Area development zone, which would have broken into the world's top 10 economies last year were it a stand-alone entity, is expected to continue to grow thanks to cross-border financial connect schemes, industry players said.
Last week, Beijing launched the long-awaited Wealth Management Connect scheme that will allow Hong Kong and Macau residents to invest in onshore Chinese fund products through banks in the development zone, while residents in the bay area's nine mainland Chinese cities will be able to invest in Hong Kong fund products through local lenders.
China also plans to expand the Bond Connect scheme to allow mainland Chinese investors to buy Hong Kong bond products.
"Since China has better controlled the coronavirus pandemic than the rest of the world, the nine mainland cities remain resilient and reported economic growth last year. The Greater Bay Area would have ranked ninth globally if it was a stand-alone economy," said Robert Lui Chi-wang, partner at Deloitte.
"The bay area can stay in the top 10 in the medium and longer term because of the many cross-border financial schemes. The Wealth Management Connect scheme and the southbound Bond Connect will be growth engines for the development zone," he said on Monday.
The Greater Bay Area's combined economic output stood at US$1.67 trillion at the end of December last year, which would have made it the world's ninth largest economy if it was a stand-alone entity ahead of Canada and South Korea and just behind of Italy, according to data provided by the World Bank and governments.
As of the end of April this year, its output at 11.4 trillion yuan (US$1.77 trillion) was 18 per cent higher than in 2017, when Beijing first announced the plan.
The Bank of China (Hong Kong) (BOCHK) had applied to the Hong Kong Monetary Authority to start selling more than 100 investment funds to mainland Chinese investors under the Wealth Management Connect scheme next month, Stephen Chan, general manager of the personal banking and wealth management department at the bank, said on Monday. Hong Kong investors would be able to invest in mainland fund products through its parent, Bank of China, as well, he said.
HSBC, the biggest lender in the city, said on Sunday that it would submit an application this week.
"This programme is likely to provide significant support to Hong Kong and Macau to develop into international financial centres, especially asset management centres, by requiring funds to be registered in the special administrative zones to become eligible. We expect a material rise in fund registration and management activities in Hong Kong and Macau in the years ahead," said Becky Liu, head of China macro strategy at Standard Chartered.
All these programmes will drive more financial integration between the 11 cities in the Greater Bay Area in the next five years under China's 14th five-year plan, said Edward Au, managing partner of Deloitte China Southern region. "The Greater Bay Area is poised to take on an increasingly important role in the global economy in terms of innovation, technology and green finance," he said.