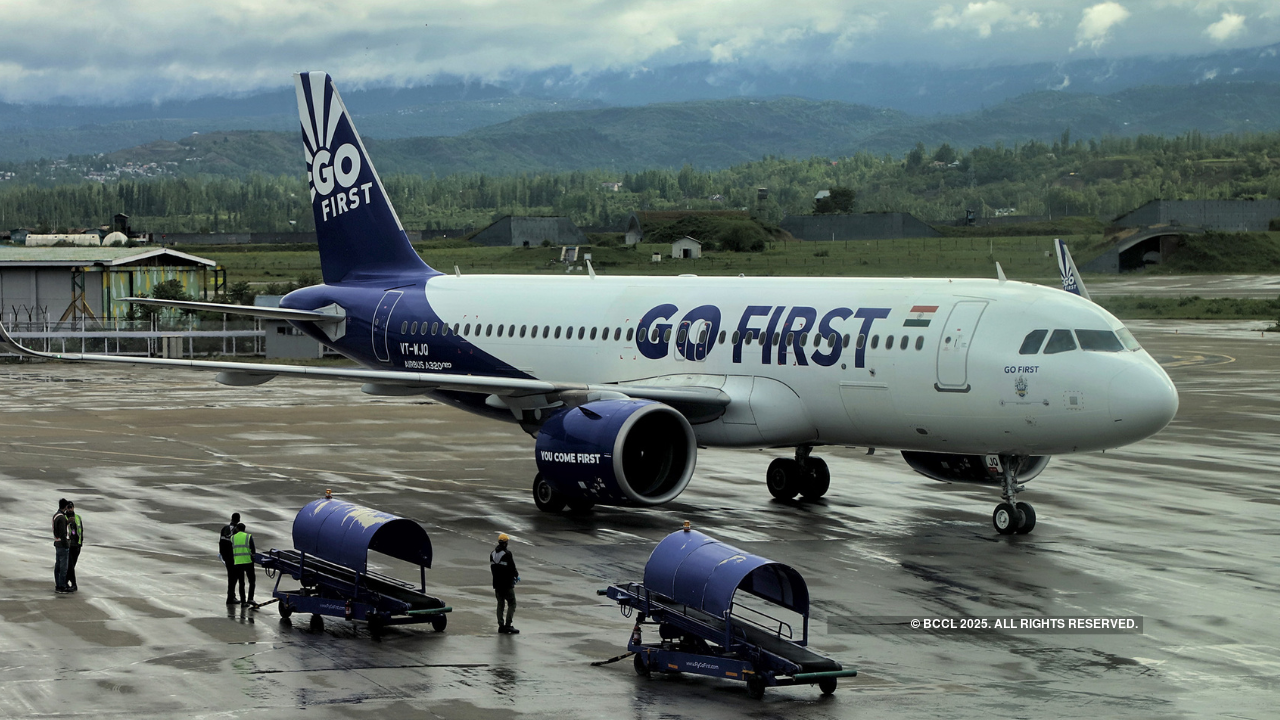 MUMBAI: Lessors are seeking to take back possession of at least 20 Airbus SE jets operated by Go Airlines India Ltd, further complicating the insolvent carrier's attempts to start flying again, even as a local bankruptcy court contemplates whether the company should get any respite.
Lessors including Dublin's GY Aviation Lease, SMBC Aviation Capital and Pembroke Aircraft Leasing have applied to India's Directorate General of Civil Aviation on Thursday to de-register the planes, including brand new A320neo jets, information posted on the regulator's website showed. The regulator should typically deregister the planes within five working days of a request, meaning the clock is ticking for the airline controlled by billionaire Nusli Wadia's group.
India in 2008 acceded to the so-called Cape Town Convention, which defines the rights of aircraft owners and lessors during payment defaults. While the agreement allows for the return of equipment quickly, India's enforcement hasn't been swift in past airline failures and woes, sometimes leading to increased lease rates for local carriers, and court cases.
Go Air — now re-branded as Go First — filed for insolvency protection Tuesday, blaming failing Pratt & Whitney engines for grounding about half its fleet of Airbus aircraft at a time when demand for travel is soaring. The National Company Law Tribunal on Thursday didn't provide a judgment on an insolvency resolution case filed by the airline seeking to restrain lessors from taking back its aircraft.
Once a plane is deregistered in India, airports can calculate their dues for three months preceding the lessor's application, and once such payments and any other fresh dues are cleared by the lessor, the plane can leave the country, according to aviation law firm Sarin & Co.
Go Air is the third high-profile Indian airline forced to ground its entire fleet in the past decade or so in one of the toughest markets in the world. Cheap fares, high oil prices and weakness in the rupee all have contributed to multiple years of losses for carriers even as the South Asian nation remains one of the world's fastest-growing aviation markets.