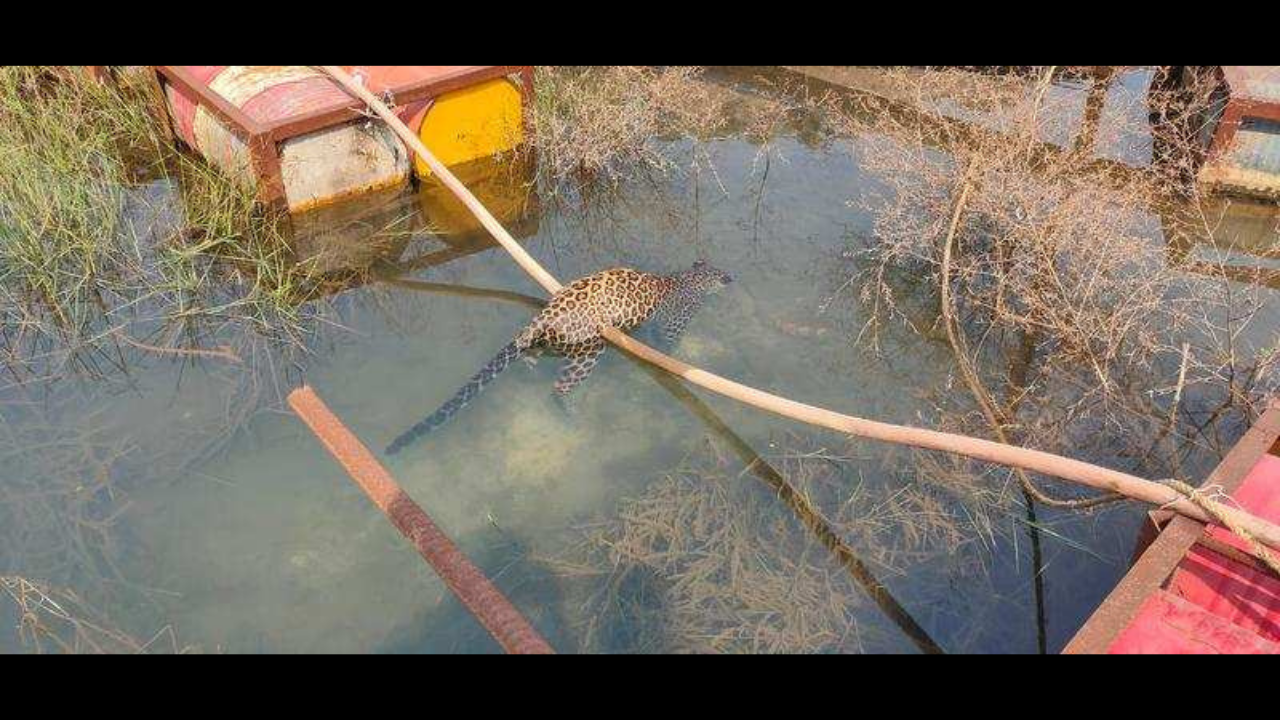 CHANDRAPUR: A sub-adult leopardess drowned in a sump at the Western Coalfields Limited (WCL), Durgapur sector-II mine. The leopardess's carcass — stuck over the pipe of a water pump — was recovered on Tuesday morning.
A team of foresters led by Chandrapur range forest officer Rahul Karekar rushed to the spot on learning about the incident. Karekar explained that the beast is likely to have been pursuing some prey through the mine.
There is a deep water sump in a corner of the mine and pump has been installed there to pump out water from the mine. While running through the sump area of the mine, the leopardess appears to have jumped for the prey, but got stuck over the pipe of a water pump floating at water level.
An eyewitness said the carcass was stuck over the pipe with its forelegs and hindlegs on either side. "With water underneath, the beast had no leverage to push over the pipe and drowned after much struggle," the eyewitness added.
The body was removed from the spot after inquest formalities. Postmortem was later conducted at Lohara forest nursery in the presence of acting divisional forest officer Prahant Khade, along with representatives from the National Tiger Conservation Authority and the office of the principal chief conservator of forest.
Veterinary doctors confirmed death due to drowning after autopsy. The carcass remains were incinerated in presence of witnesses in the nursery.