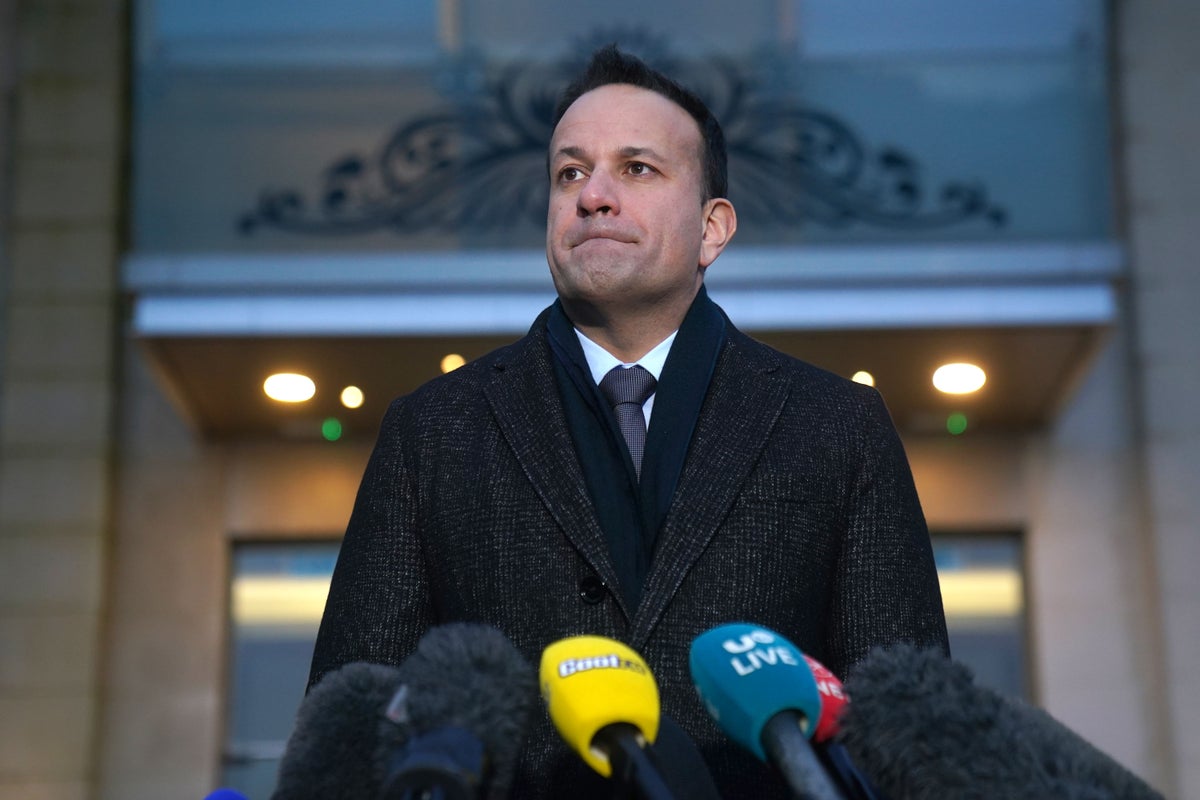 Taoiseach Leo Varadkar has defended his party colleagues during a tense exchange in the Dail chamber, rounding on Sinn Fein to explain a 1,000 euro donation from Jonathan Dowdall.
Mr Varadkar also questioned the legitimacy of an Oxfam poverty report, saying that billionaires in Ireland are all "fur coat and no knickers", and defended attending Davos.
Taking the first Leaders' Questions of the Dail term since returning to the office of Taoiseach, Mr Varadkar was forced to defend public expenditure minister Paschal Donohoe, as well as Damien English, who resigned as a junior minister last week.
Mr Varadkar rebutted concerns raised by the opposition and shot back at them – querying whether the costs of paying for taxis during elections had been fully declared.
He repeated his government's commitment to transparency and confirmed and that oversight of ethics legislation and Sipo would be transferred to finance minister Michael McGrath, after Mr Donohoe had recused himself from those duties.
Sinn Fein leader Mary Lou McDonald accused Mr Varadkar's Cabinet of being "mired in scandal".
"There are tens of thousands of people who were not able to build a one-off home because, unlike deputy English, they were honest in filling out their forms, but he believed that those rules did not apply to him."
She added: "Despite his best efforts, Minister Donahoe cannot escape the fact that he broke the rules by receiving this donation."
Mr Varadkar responded that he believes Mr Donohoe, calling him "a man of the highest standards".
"And I believe he's somebody who you can trust and somebody who I believe.
"And I think deep down everyone in this house knows that, that Pascal is a man of integrity and somebody who tells the truth."
He said that it was up to the ethics watchdog Sipo to make a judgment as part of its review, "to take it out of the political cut and thrust", and "to look at the information independently".
Hitting back at the opposition party, Mr Varadkar raised the issue of a 1,000 euro donation from former Sinn Fein councillor Jonathan Dowdall, who has been jailed for four years for facilitating the 2016 murder of David Byrne at the Regency Hotel.
"There's a not dissimilar situation here in relation to a donation that you accepted, a 1,000 euro donation that you accepted from (Jonathan) Dowdall, your friend," he said.
"On your declaration deputy, in 2021, you claimed it as a personal donation to you. It has since been claimed by (Sinn Fein TD Louise) O'Reilly and by you and by others, that it was a donation to Sinn Fein.
"Do you not now need to correct that declaration? Was it a donation to you, which you took and spent? Was it a donation to your party? There is a difference, deputy – I don't know if there is a Sipo complaint in about this, but somebody might consider doing that, because you've questions to answer in that regard too."
Labour leader Ivana Bacik said that the issues faced by Mr English and Mr Donohoe "raise fundamental questions about the standards in public life".
"One minister has already resigned without answering any questions, and further, the minister responsible for ethics reform is now under investigation for undisclosed election donations."
She said that this was particularly unwelcome as attempts are being made by a "fringe minority" to sow distrust and attack elected representatives.
Mr Varadkar responded that it was not yet an investigation, and that the matter was currently being reviewed.
"I imagine there are plenty people in this house who are wondering: is it possible that somebody could have done something similar in their circumstances?" Me Varadkar contended.
"Maybe that's not the case, but say for example… we've all seen (in) election campaigns, taxi drivers bringing people to the polling station, a taxi as a commercial vehicle. Was that declared?
"Lots of people in this house have amended their declarations retrospectively, in all parties, when they became aware of an omission and (Mr Donohoe) deeply regrets that he didn't do that at the time."