Lauren Boebert roasted after bragging about befriending a goat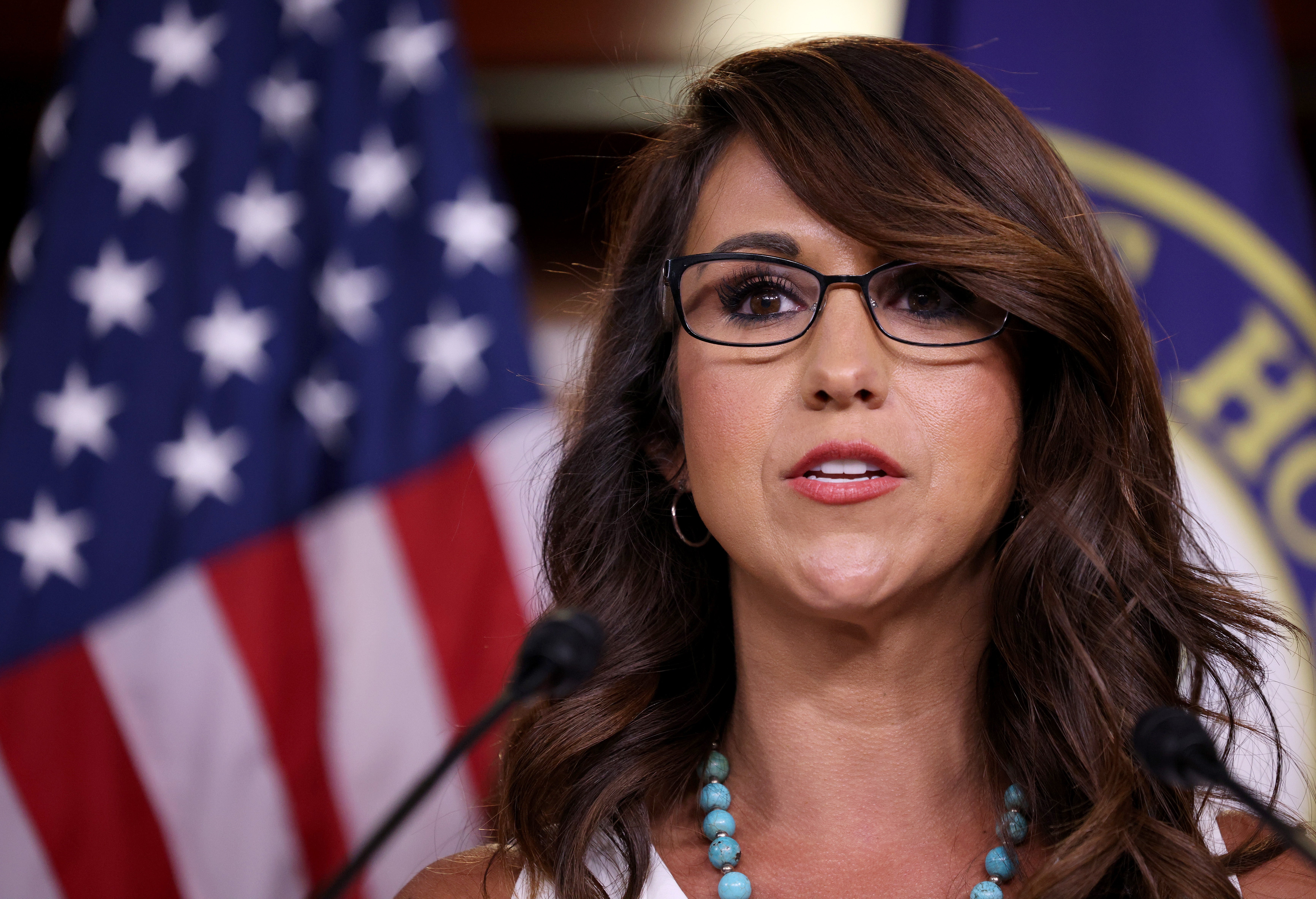 From being accused of rooting for the Taliban in a tweet, claiming the noun 'patriot' as her pronoun after mocking people who clarify their gender identity, and threatening to carry a gun into congress earlier in the year, Republican representative Lauren Boebert is seemingly struggling to garner support from the public. 
So much so, it seems as though the politician has confided in a new friend, a goat.
Boebert took to Twitter on Labor Day (September 6) to showcase her new pal to her 694K followers. "I made a new friend yesterday!" she excitedly tweeted – though the enthusiasm seems pretty one-sided judging from the reaction of the farm animal.
No, you didn't. pic.twitter.com/ERitvAvqcz

— BiCoastal Elitist (@Carmen50) September 6, 2021
Naturally, the roasts rolled in on social media as people flocked to Twitter with their take on the newly-formed friendship.
One suggested the goat could teach her a thing – or 16: "Maybe the goat could educate you on history, economy, the humanities, psychology, sociology, English, the difference between reason and prejudice, empathy, morality, civic responsibility, the law, government, politics, team building, positivity and the dangers of blind hatred."
"The only time anyone will use GOAT in the same sentence as your name", another tweeted.
While another joked, "As a person that works with goats every single day at our farm sanctuary, I can tell for sure this goat is stressed out and not comfortable with the situation."
Sign up to our free Indy100 weekly newsletter, The Viral Democracy
By it's body language, it appears the goat wants nothing to do with you.

— BKay (@brunkay27) September 6, 2021
Are you getting some advice on dewormer? pic.twitter.com/Qn7L8KWzL3

— 😺🌊😾 Willow 😾🌊😺 (@Fuzzy_Fuzzbutt) September 6, 2021
I know a lot about animals. That animals doesn't like you.

— Beau of The Fifth Column (@BeauTFC) September 8, 2021
Lauren, continued:

"And I spent all night thinking about what to say if I were tweet about it."

— Frank Amari (@FrankAmari2) September 6, 2021
Lauren, to human being:
"Will you be my friend?"

Reply: "Are you kidding?"

Lauren, to baby goat:
"Will you be my friend?"

Reply: none.

Lauren considers this to be as a "yes," gives it food, and poses for a photo with it.

Thence, the goat walks off & takes a sh*t.

— Frank Amari (@FrankAmari2) September 6, 2021
Laur, even the goat doesn't want to be near you. It looks like it's ready to run.

— Jordan Laserstein, Esq. 🇮🇱🇺🇸🔯🌊⚖️📜 (@jewwithlaser) September 6, 2021
Oh boy... I'm just going to walk away from this one.... Back away from the keyboard.

— 🌊🌊Ellie 🌊🌊(Vaxxed💉& Masked😷)🇱🇷✌️❤️♿ (@Elliejpf) September 6, 2021