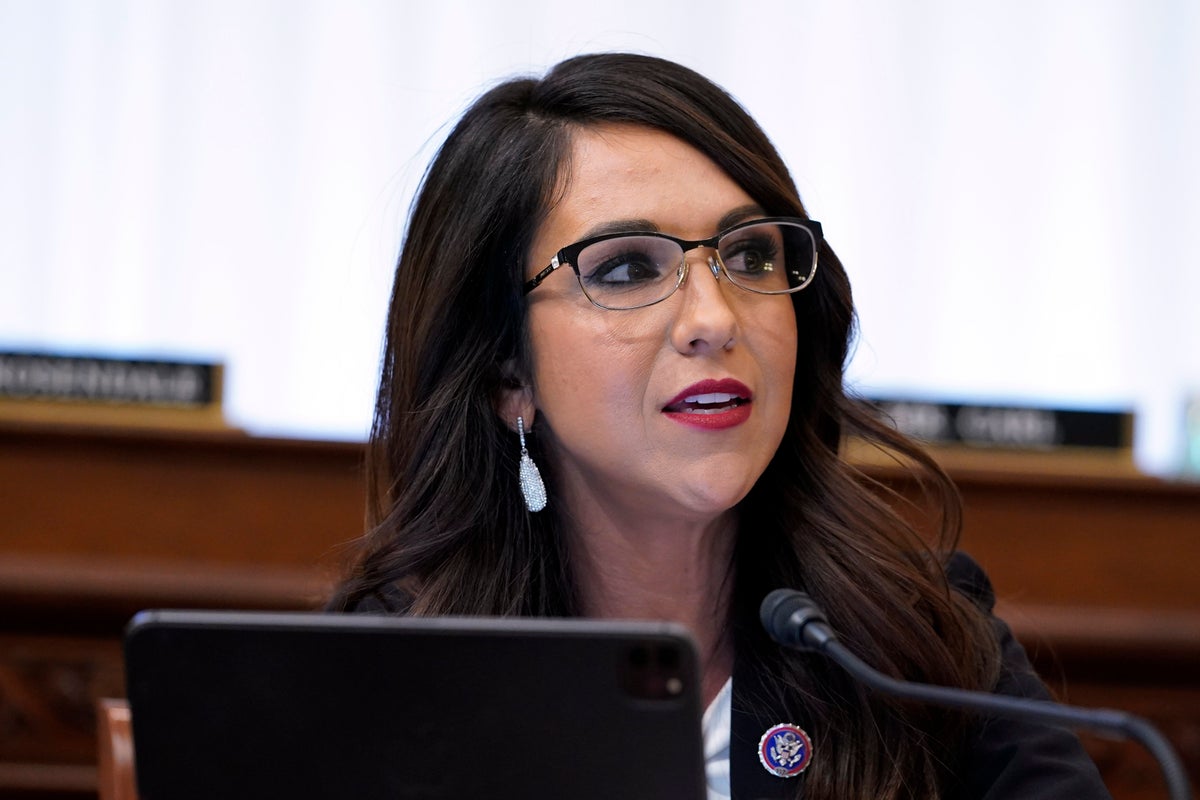 Rep Lauren Boebert of Colorado has often invoked her Christian faith to explain her far right political beliefs.
But when it comes to her 17-year-old son Tyler, whose teenage girlfriend is pregnant, Ms Boebert took a more circumspect approach. In an interview on The Rubin Report on Thursday, host Dave Rubin asked the second-term congresswoman about how she regards the prospect of becoming a grandmother at the age of 36.
"Obviously, I'm a Christian, and there are standards that we like to uphold, but none of us do it perfectly," Ms Boebert said. "One of the biggest things that I look to is 'him who knows to do right and doesn't, it's sin.'"
Ms Boebert said people can "nitpick what the Bible says is right and wrong," but the most important thing is "having that heart posture of wanting to serve God."
Ms Boebert said her young son, who is unmarried, was hoping to go to the Universal Technical Institute in Florida, but is now planning on staying at home in Colorado and taking petroleum engineering classes at Colorado Mountain College Rifle.
"Would I have chose a different path [for him]? Of course," Ms Boebert said. "But this is where we're at, and we're all embracing it, and we're so happy."
There are upsides to the pregnancy, Ms Boebert said.
"I get to have him home with me longer, and I get to be GG," she told Rubin. "So certianly there are some beliefs that you are like, 'Wait, this isn't exactly right and exactly what we have taught you,' but this is where we're at. And we're going to teach you about redemption and how to move forward. So I'm happy that he's close to me and I get to instruct him now on how to be a loving father and how to raise a baby."
Ms Boebert was herself a teenage mother, concieving a child then-boyfriend Jayson Boebert and giving birth for the first time at the age of 19. Ms Boebert, who dropped out of high school and later married Mr Boebert and had three more children, reportedly became a born-again Christian in 2009.
She is a fierce opponent of abortion, favouring bans on the practice and even suggesting adding human babies to the endangered species list at a Congressional hearing earlier this month, and has also said that she does not support the separation of church and state.