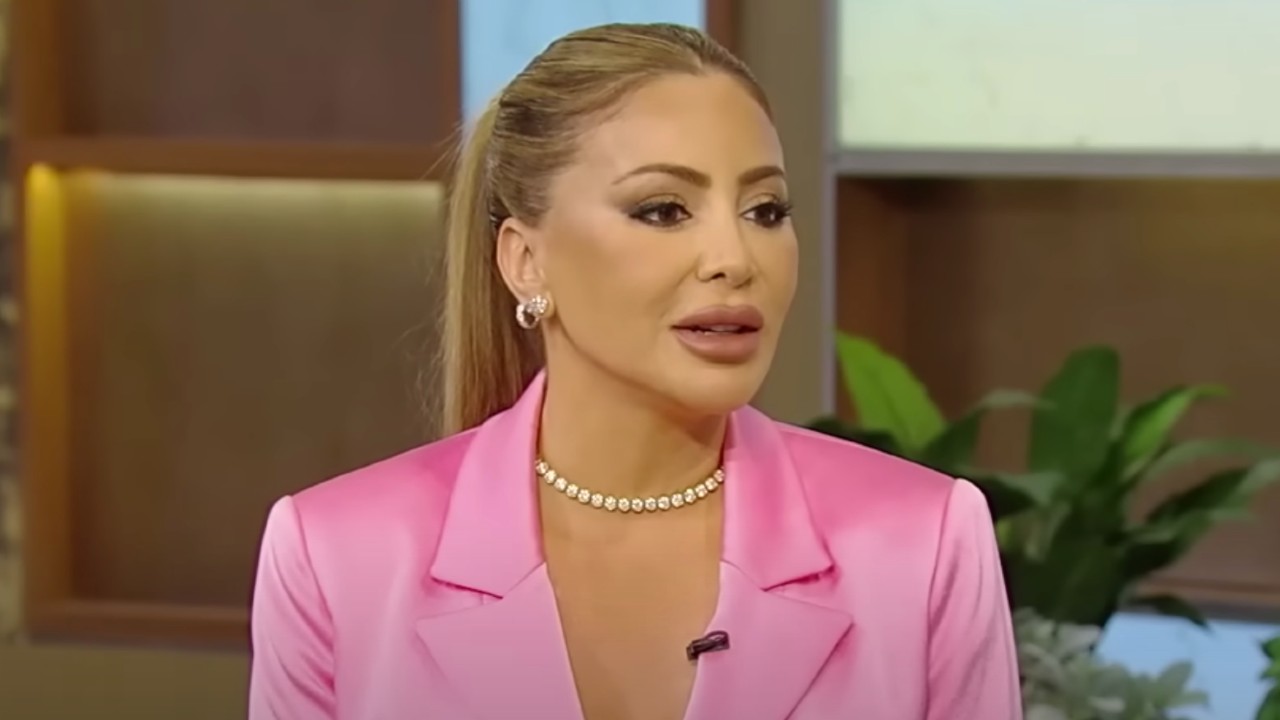 Larsa Pippen has risen to prominence in great part due to her casting in The Real Housewives of Miami. Yet she arguably got on the show's radar due to the fact that she was married to NBA legend Scottie Pippen. Larsa doesn't talk about her ex-husband of over 20 years all that often these days, though, and has actually moved onto a new beau, Marcus Jordan (son of Michael Jordan). However, the reality TV story recently brought up her former hubby and spilled some candid details about their sex life. The Internet is now buzzing about the remarks, and sports pundit Shannon Sharpe even weighed in with a NSFW joke. 
What Did Larsa Pippen Say About Getting Intimate With Scottie Pippen?
Larsa Pippen recently reunited with her Real Housewives gal pals for the Season 5 reunion special, during which plenty of tea was spilled. Amid the proceedings, Pippen lightly touched upon her relationship with Marcus Jordan and her ex came up. Pippen (via Vibe) revealed that she "never had a day off" when it came to making love to her former spouse. Not only that, she says that she and the Chicago Bulls icon used to have sex four times a day: 
When her co-stars and host Andy Cohen questioned the media mogul on the validity of her comments, she continuously assured them that they were accurate. The always witty Cohen opined that her new boyfriend "has big shoes to fill." To that, Ms. Pippen quipped that her new man "wears a size 15 shoe, so I think he's OK." Real Housewives fans are accustomed to getting personal information like this from the franchise's stars – whether it be through the shows or candid interviews. Still, such remarks can be somewhat shocking when you first hear them. These particular statements, on their own, are definitely interesting, but it's the reactions that are proving to be more entertaining.
Shannon Sharpe Didn't Hold Back When Commenting On Larsa And Scottie Pippen's Sex Life
Shannon Sharpe isn't just one of the most vocal presences of TV – he's also one of the most active talking heads on social media. So it totally tracks that after he learned of Larsa Pippen's sentiments, he'd take to Twitter to share his take. The former Denver Bronco dropped a humorously filthy jab in which he poked fun at an aspect of Scottie's career:
Believe it or not, this isn't the only recent instance in which Shannon Sharpe has discussed a topic related to Larsa Pippen. Her son, Los Angeles Laker Scotty Pippen Jr. – following the NBA Trade Deadline – is now teammates with Malik Beasley, Larsa's former boyfriend. At the time, Sharpe believed that Scotty should've requested a trade over the business move. 
Aside from that matter though, Larsa Pippen's love life has been a major topic of discussion. Her relationship with Marcus Jordan came months after the feud between Scottie Pippen and Michael Jordan. That fact even prompted one fan to yell at Marcus and Larsa while they were on a date. Nevertheless, Larsa seems to have real feelings for her man and doesn't seem to care what her ex or commentators like Shannon Sharpe think about it.
The Real Housewives of Miami drops the third part of its reunion special on Thursday, March 23, and anyone with a Peacock subscription will be able to stream it.