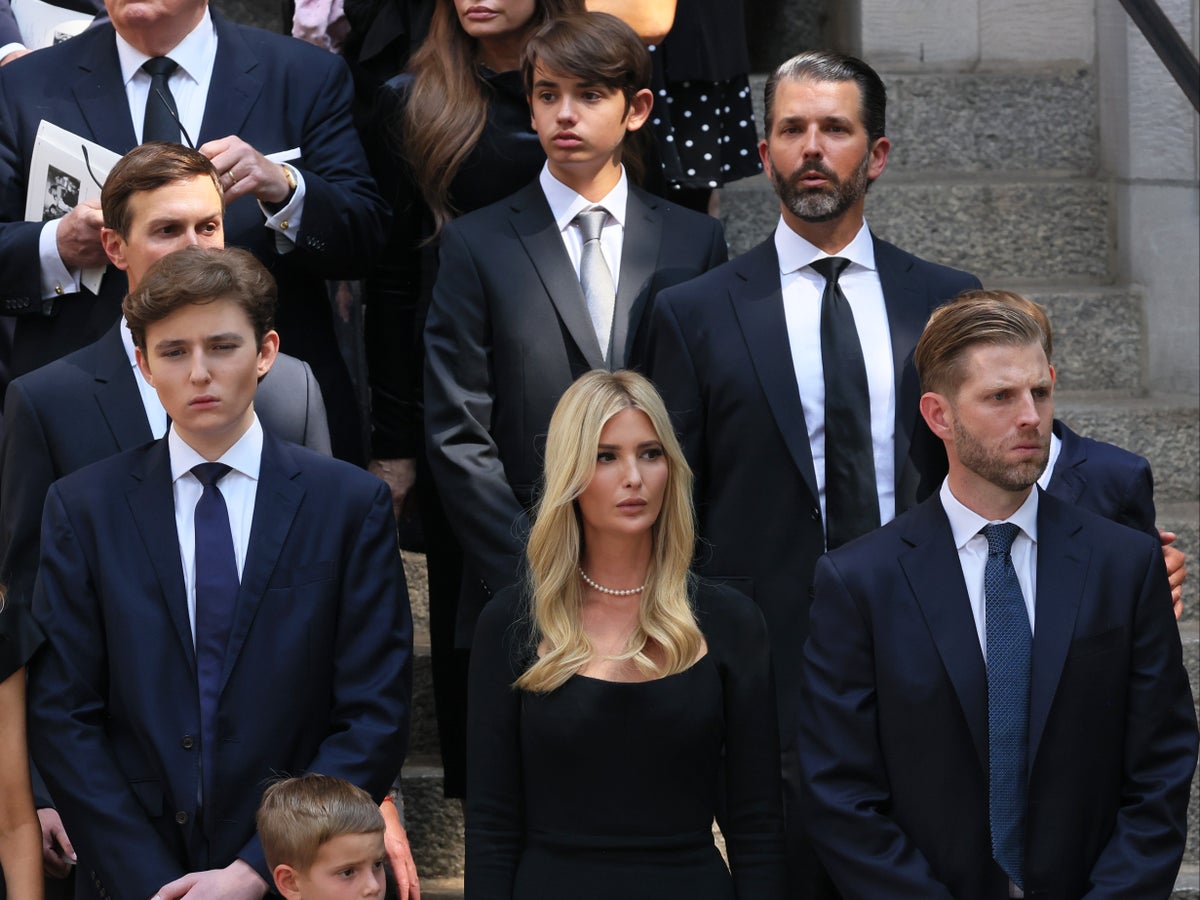 Lara Trump, the wife of Eric Trump, has denied that there's a rift among Donald Trump's children.
The former president's eldest child Ivanka Trump, 41, has taken on separate legal representation from her brothers Eric and Donald Jr.
But Ivanka's sister-in-law Lara has claimed that the development hasn't led to a family split.
Mr Trump and his three oldest children – Ivanka, Donald Jr, and Eric – were all named in a $250m civil fraud lawsuit filed last autumn by New York State Attorney General Letitia James.
The lawsuit aims to acquire the repayment of funds from alleged fraudulent operations by the Trump Organization. The suit is also seeking to have all four Trump family members removed from their positions at the enterprise and to ban them from taking on leadership roles in New York state.
Ivanka Trump split from the legal representation she had shared with her siblings, choosing instead to hire lawyer Bennet Moskowitz, Forbes reported last month.
Before her departure, her legal team had asked the judge in the case to delay the trial, claiming that the complaint filed by the state attorney general "does not contain a single allegation that Ms. Trump directly or indirectly created, prepared, reviewed or certified any of her father's financial statements. The complaint affirmatively alleges that other individuals were responsible for those tasks".
The move instead appears to attempt to place the blame on others mentioned in the suit, including her brothers and their father.
But Lara Trump rejected any notion that the development has caused a rift in the family.
"I think people are trying to make that a bigger deal than it really is," she told the Daily Mail. "It's not common to have to go through all this stuff that my husband and his siblings go through."
"They've had a series of different attorneys throughout this entire process and it just so happened that Ivanka felt closer to one," she added.
Lara Trump said that all the lawyers working for the Trumps "all work as a team. I think that got lost".
Ivanka Trump has said that she won't play a role in her father's third campaign for the White House.
"While I will always love and support my father, going forward I will do so outside of the political arena," Ms Trump said in a statement in November.
Donald Trump Jr and Eric Trump are still being represented by lawyers Clifford Robert and Michael Farina, according to Newsweek.