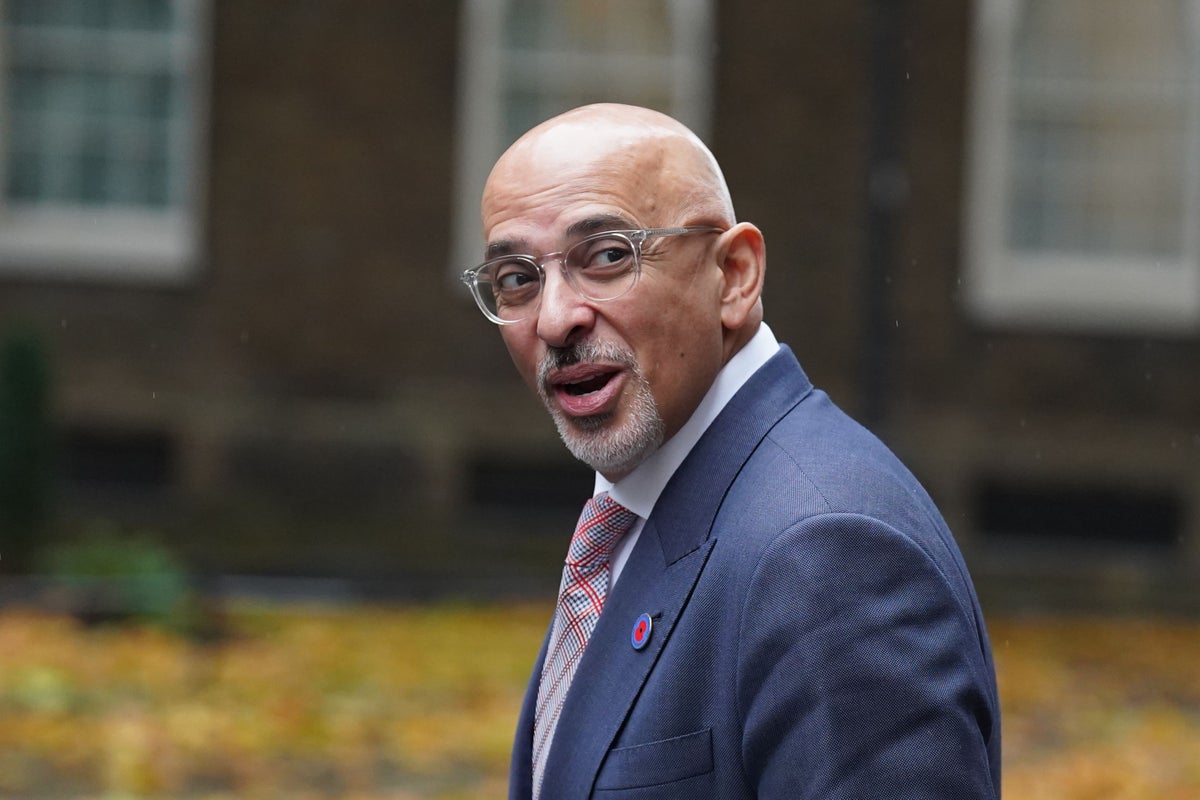 Rishi Sunak is facing a call to launch an inquiry into whether Nadhim Zahawi broke the ministerial code after he reportedly paid millions to settle a dispute with HM Revenue and Customs (HMRC) over his tax.
The prime minister has defended the under-pressure Tory chairman, claiming that he had addressed the matter in full after claims he stumped up a "seven-figure" sum to settle the dispute.
It follows an investigation into the former Tory leadership hopeful's financial affairs that was first revealed by The Independent last year.
Labour, in a letter to Mr Sunak, said a series of questions remain unanswered by the cabinet minister and asked for an investigation if Mr Zahawi does not "come clean" about his tax affairs.
In the letter, Labour chair Anneliese Dodds posed the questions to the PM – including whether there is a "VIP fast lane" for government ministers to settle tax disputes with HMRC.
Ms Dodds questioned what due diligence was carried out on Mr Zahawi before his appointment as Conservative chair, asking whether a "red flag" was raised by the Cabinet Office over his tax when before his appointment as chancellor in the summer.
She also pressed the PM to explain whether Mr Zahawi had provided him with any answers about how much he has paid to the HMRC, and when he became aware of HMRC's interest in the minister's tax affairs.
"If answers to these questions have not been provided, can you confirm that a full cabinet inquiry will take place to determine if Mr Zahawi has misled the British public and broken the ministerial code? And if that inquiry finds that he did, will you remove him from post immediately?" she wrote.
"It is dependent on all of us in public life to uphold the highest standards of probity. We have a duty to restore that trust and to ensure that the British public can have confidence in those who create their laws," Ms Dodds added in the letter to the PM.
Mr Sunak's press secretary said on Wednesday that the PM has full confidence in Mr Zahawi, having taken him "at his word" over the allegations. Asked if Mr Sunak is confident he knows everything he needs to know, she responded "yes".
On whether Mr Sunak believes the matter is now closed, she said: "I don't know whether the prime minister has reviewed it in full, but I do know that he takes Nadhim Zahawi at his word."
Questions have swirled around Mr Zahawi since the Sun on Sunday reported that he settled a tax dispute related to an offshore company registered in Gibraltar to hold shares in the YouGov polling company he co-founded.
The Independent reported in July that HMRC officials were examining the tax affairs of the senior Tory figure after an inquiry was launched by the National Crime Agency (NCA) in 2020.
YouGov's 2009 annual report showed a more than 10 per cent shareholding by the Gibraltar-registered Balshore Investments Ltd. The report described the company as the "family trust of Nadhim Zahawi", then an executive director of the polling firm.
But a spokesperson for Mr Zahawi said: "Neither he nor his direct family are beneficiaries of Balshore Investments or any trust associated with it. Mr Zahawi has always said that he will answer any questions from HMRC, which he has always done."
The spokesman said his taxes are "properly declared" and paid in the UK, and he "has never had to instruct any lawyers to deal with HMRC on his behalf".
But questions about the tax affairs were first raised in the summer following The Independent's report, a spokesperson for Mr Zahawi said his father Hareth Zahawi owned Balshore Investments.
Labour's deputy leader Angela Rayner has also asked written questions to the government on whether the Cabinet Office's propriety and ethics team has any discussions with HMRC when Mr Zahawi was appointed chancellor.
Edward Troup, the former executive chair of HMRC, told the Financial Times that the department would accept payment of tax and penalties to settle avoidance disputes.
He also told the newspaper the HMRC could use additional powers for individuals in positions of responsibility.
A spokesperson for HMRC said: "We cannot comment on identifiable taxpayers."