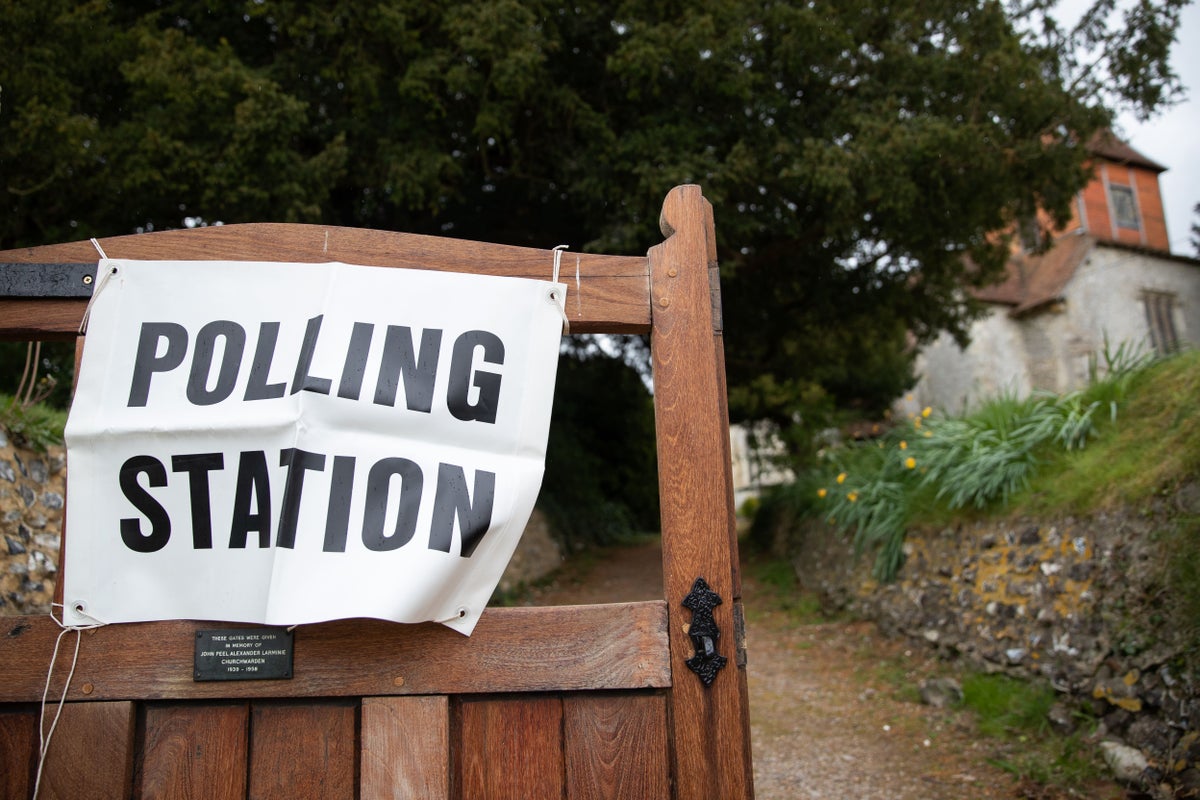 A Labour council candidate who campaigned alongside senior party figures has been suspended over a tweet accusing a member of the royal family of being a sex offender.
A post on the profile of David Beckett, who has been on the campaign trail with deputy Labour leader Angela Rayner and chairwoman Anneliese Dodds, said he would not give affirmation to a "n****".
A source said he was "swiftly" suspended from the party and that Labour "does not condone" his views. The tweet was in response to the news Britons will be invited to swear allegiance to King Charles during his Coronation on Saturday.
"Are we seriously being asked to swear that we will 'pledge allegiance to his Majesty, [his] heirs and successors according to law'?" the tweet read.
"There isn't a chance in hell of me giving such an affirmation to a n****."
It was unclear which member of the Royal Family Mr Beckett was referring to.
Mr Beckett, standing for Labour in Darlington, will still appear on ballots for the party because of the timing of his suspension. But if he wins, he will sit as an independent.
Tees Valley mayor Ben Houchen told The Independent the comments were "nasty".
"Sadly this type of behaviour and these types of statements are not uncommon when it comes to the Labour Party across Teesside," Mr Houchen said. "While Keir Starmer might be trying to convince the public that Labour has changed, the truth is its membership is as nasty and Corbynite as ever."
In a statement to the Northern Echo, the Darlington Labour group said it does not agree with the comments and confirmed his suspension from the party.
A spokesman said: "Darlington Labour do not agree with or endorse the comments made by this individual in this case.
"We hold our councillors and candidates to a high standard and apologise unequivocally for the offence caused in this instance."
Mr Beckett was due to stand for the party in Darlington's Brinkburn and Faverdale Ward. The Independent has been unable to contact him for comment.
It comes after Tory candidate in the local elections was suspended last month after posting on Facebook about an "invasion of Islam" and "stoning migrants".
Voters are heading to the polls across most of England as Rishi Sunak faces his first electoral test as prime minister.
Mr Sunak predicted a "hard night" for his party at the ballot box, but said that the Conservatives were now moving away from "box set drama" politics.
The local elections are also likely to be the final set of polls before the next general election, with the results expected to give an indication of whether Labour leader Sir Keir Starmer could be on course for Downing Street.
Mr Sunak's pre-polling day comments came at an Onward think tank event on Wednesday evening.