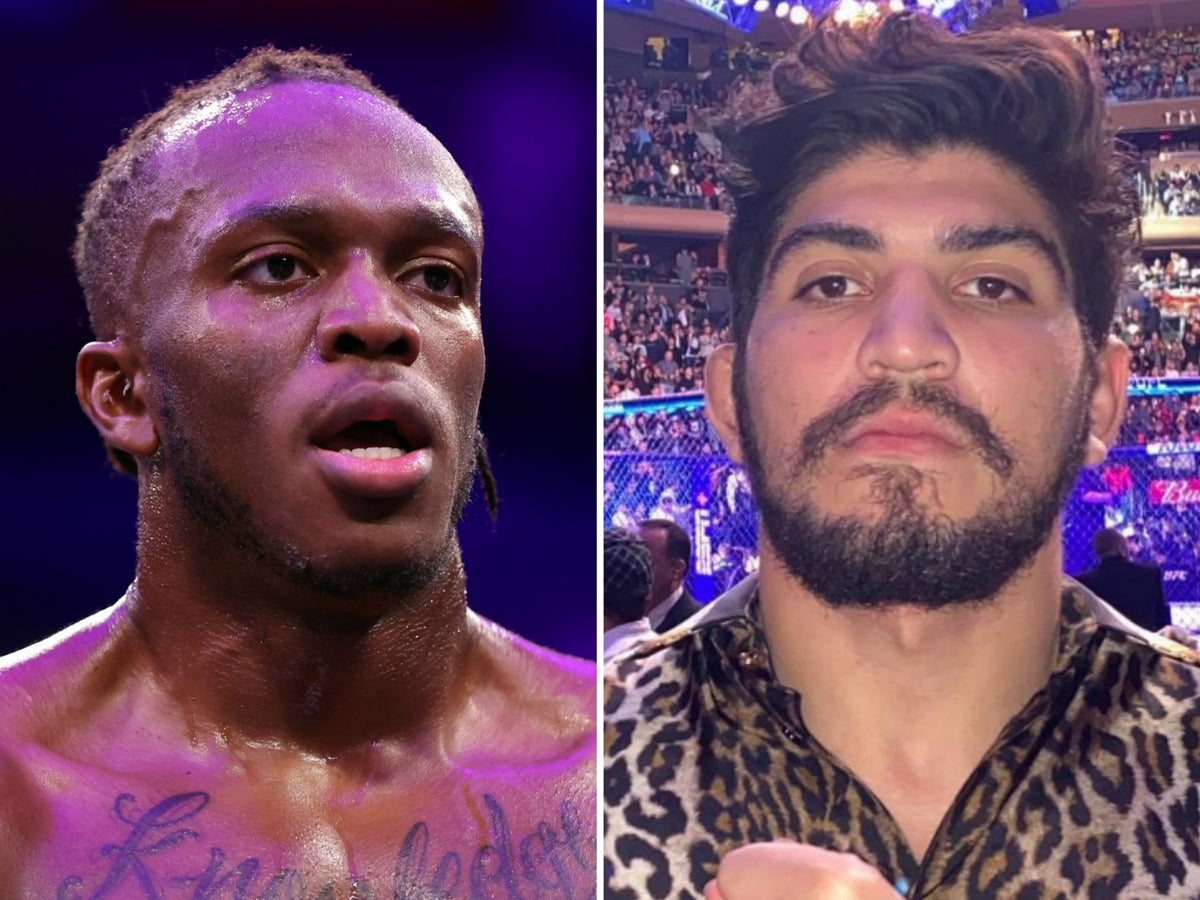 KSI's boxing match with MMA fighter Dillon Danis has been cancelled, per the YouTuber's manager.
KSI (real name Olajide Olatunji) has boxed five times and was scheduled to fight Danis – nominally an MMA fighter though he has not competed since 2019 – at London's Wembley Arena on Saturday 14 January.
However, Briton KSI is now seeking a new opponent after American Danis withdrew from the contest, according to the YouTuber's manager Mams Taylor.
"I got a phone call saying Dillon is pulling out of the fight," Taylor told DAZN on Wednesday (4 January).
"The real reason, from what they said to me, is that he's underprepared, he has no coach, he might be struggling with weight.
"For someone who cares about his reputation as much as he does – or what people think of him – I didn't think that this would be something [that would happen], despite many people saying the opposite, like: 'Look, he's not gonna show up to the fight.' They were right."
Meanwhile, KSI tweeted: "The show must go on. I'm still fighting January 14th."
Danis, who admitted on The MMA Hour in December that he had been preparing for this fight without a coach, is a former teammate of UFC star Conor McGregor.
The jiu-jitsu champion has also competed twice in professional mixed martial arts, under the Bellator banner, and is 2-0. Danis, 29, won both of his MMA fights via submission – one in 2018 and one in 2019. He has not since competed in combat sports in any capacity.
Danis also failed to attend a London press conference for his fight with KSI in December.
Meanwhile, KSI – also 29 – has boxed five times. Aside from a draw with fellow YouTuber Logan Paul in 2018, the Briton has won all of his bouts. Only his rematch with Paul was recorded as a professional contest, however.
KSI last boxed in August, stopping rapper Swarmz and pro boxer Luis Alcaraz Pineda on the same night.