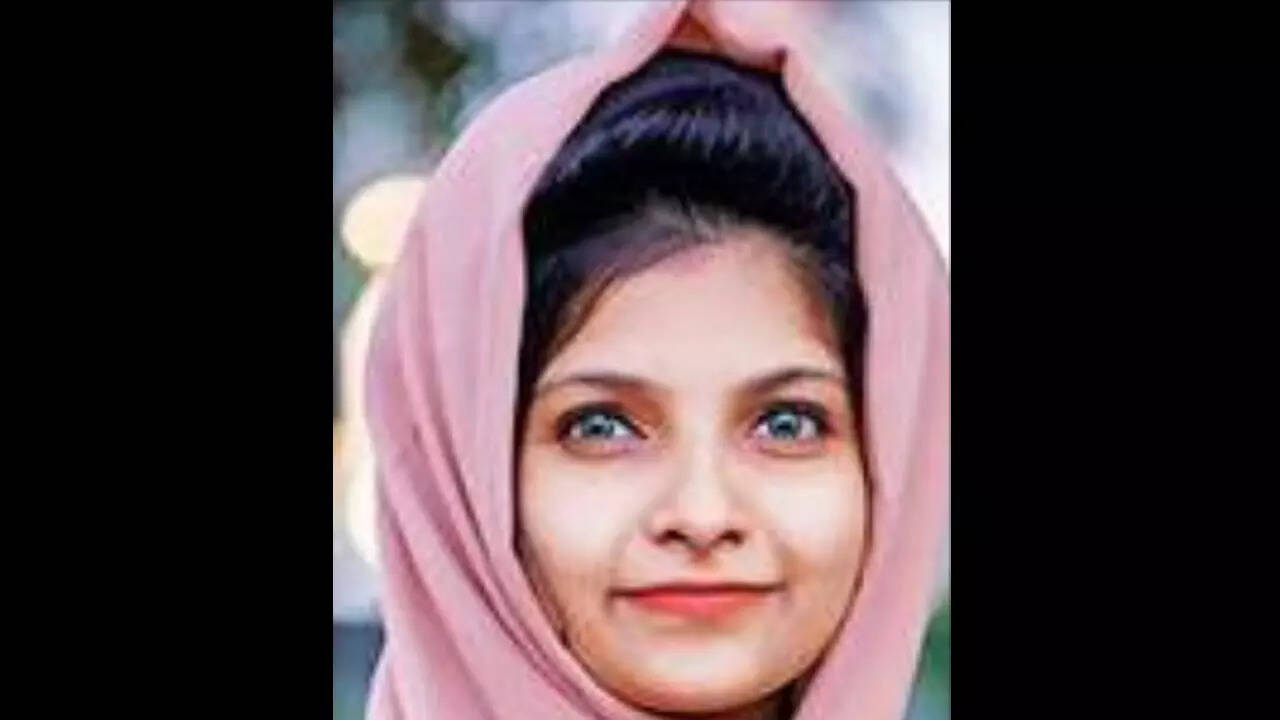 KOZHIKODE: City police investigating the mysterious death of a 21-year-old Keralite vlogger in Dubai exhumed her body from the burial ground of Pavandoor Juma masjid for post-mortem on Saturday.
The autopsy was conducted at Kozhikode Government Medical College Hospital. Senior police officers said that they can comment on the findings of the autopsy only after speaking with the concerned doctors in detail.
The body was dug out after the parents of Rifa Mehnu, who was reportedly found hanging at her apartment in Jafiliya, Dubai on March 1, said that no post-mortem was conducted in Dubai to find out the cause of her death.
Earlier, the police had secured permission from Kozhikode sub-collector to exhume the body.
Rifa's father Rashid said he was told that an autopsy was conducted at Dubai before Rifa's body was brought home but when he sought a report of the autopsy he realised that only a forensic examination was held in the UAE.
Rashid said he doesn't know why he was lied to and that was why they demanded for a post-mortem of the body. "Exhuming the body, which was once buried, is not something any father or mother would be able to bear," he said.
Police had registered a case against Mehnaz, Rifa's husband last week under Sections 306 (abetment of suicide) and 498 A (cruelty against woman) of the IPC after Rifa's parents complained to Kozhikode district police chief (rural) Srinivas A that their daughter had faced physical and mental harassment from Mehnaz.
The case is being probed by a team headed by Thamarassery deputy SP. A case was registered against Mehnaz on the complaint that Rifa had to face physical harassment from her husband while they were in Kerala before going to Dubai. The couple had left for Dubai in January.
Rifa had married Mehnaz, a native of Nileshwar in Kasaragod, three years ago after they got to know each other on Instagram. Rifa and Mehnaz used to appear regularly on Instagram with videos and music albums.