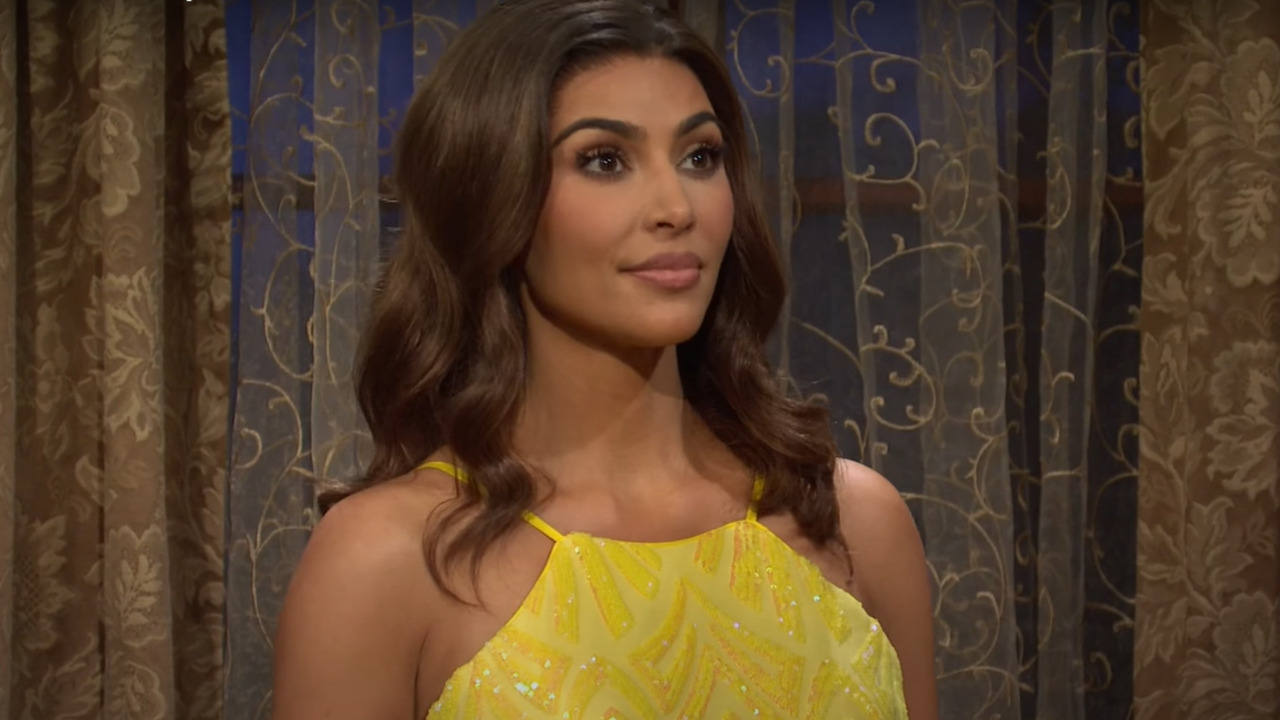 It's been almost a year since Kim Kardashian's relationship with Pete Davidson came to an end, and despite a near-constant presence on social media and in the headlines, there have been no big updates regarding her love life in that time. It's also been over six months since her divorce from Kanye West was finalized — enough time for her ex-husband to find a new wife — so has the SKIMS boss really been single all this time? It turns out, she may have been doing a little "sneaking around," so what has she said before about her post-Ye dating life?  
Kim Kardashian Admits She's Secretly Met Up With A Man Who 'Meets The Standards' 
Kim Kardashian opened up about her relationship status while out to dinner with Scott Disick on the June 8 episode of The Kardashians. In "Everything is My Fault," she explained that there's a place in New York where she goes for privacy, and she's met up with a guy there who "so meets the standards." While it sounds like having this secret from the public might be part of the allure, Kardashian also explained how dating Pete Davidson made her feel the need to take such covert actions. She said on the episode: 
Of course there's so much media attention regarding who Kim Kardashian is associating herself with, which would definitely make it hard to have a casual relationship. Kim Kardashian told Scott Disick she doesn't want to date just one person right now, and as she suggested, sneaking around possibly adds a little spice to whatever situationships she's found herself in recently. 
What Kim Kardashian Has Said About Dating Since Her Divorce 
Regardless of what Kim Kardashian has or has not been doing since her marriage to Kanye West officially ended, it seems like dating is not her top priority these days. That's really no surprise, with a booming career and four kids to raise, and she insisted to a producer on The Kardashians that she was sticking to a previous vow she made to stay single for two years. That must exclude casual situations, though, and reports indicate the reality star might be ready to date again, preferably "someone who isn't famous in Hollywood." 
Kim Kardashian allegedly thinks maybe someone in finance would be perfect, as she looks for a man to share her excitement with about everything she's got going on. That falls in line with comments she made in the weeks following her split from the Bupkis star. The mom of four apparently had a bunch of doctors, lawyers and scientists reach out, after her musings that her next big love might be someone in those fields, rather than an actor or rapper. 
Kim Kardashian has rarely taken time to just be single, so it wouldn't be a huge surprise to see her find a partner in the near future. However, with the pressure put on her relationships by the media, I think it's safe to say we won't hear about anything specific until she's had plenty of sneaking-around time. You can keep up with her love life and everything else going on with the famous family with new episodes of The Kardashians each Thursday available to stream with a Hulu subscription.