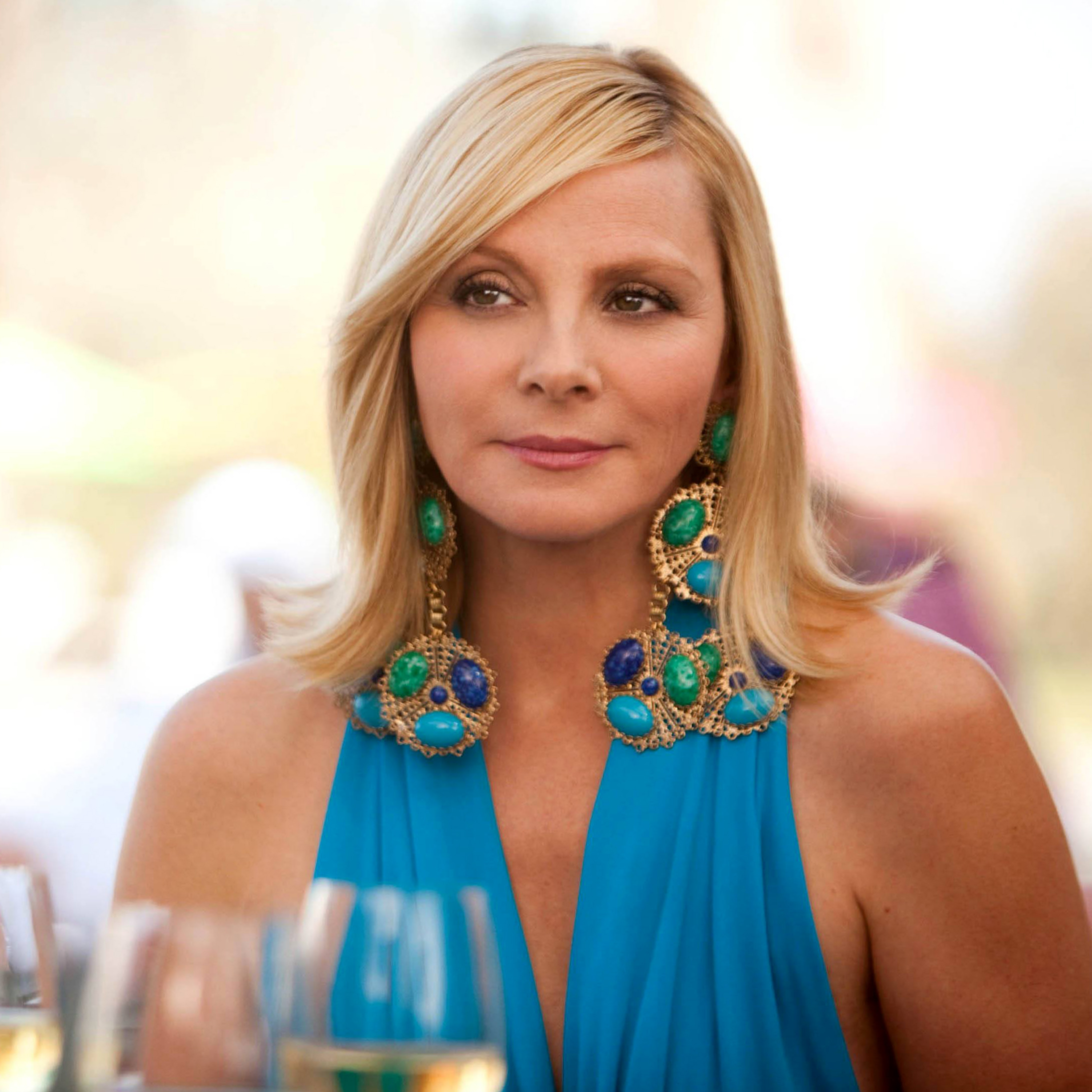 Despite refusing to appear on season 1 of Sex and the City sequel And Just Like That, Kim Cattrall is set to reprise her role as the iconic Samantha Jones for just one scene on the season 2 finale.
Variety first reported the news that, having filmed her part on March 22, Cattrall didn't see or speak to any of her costars nor showrunner Michael Patrick King on the day.
As you may know, the actress had turned down a script for a third Sex and the City movie back in 2017, and was apparently not approached to appear on And Just Like That when pre-production began, as also reported by Variety.
Cattrall had reportedly had friction with her costars since the 2000s, as reported by ELLE, and has often implied that she is not friends with Sarah Jessica Parker, Kristin Davis and Cynthia Nixon, but it all came to a dramatic head in the aftermath of the third movie's cancelation.
Most pointedly, Cattrall took to Instagram in 2018, when Parker had sent her condolences following her brother's death, to tell her (among other things), "I don't need your love or support at this tragic time @sarahjessicaparker"
In honour of Kim Cattrall's pseudo return to Sex and the City/And Just Like That, let's take a moment to remember the greatest Instagram post of all time pic.twitter.com/jssqG93WPLMay 31, 2023
When news broke of Cattrall's return to And Just Like That and her refusal to interact with her castmates, people have shared their deep amusement with the situation.
"I am screaming Kim Cattrall really said 'stick another zero on the fee and I'm not f***ing speaking to any of you,'" one person tweeted.
"the thing i love most about kim cattrall is that she's a full time hater," said someone else.
Another person simply wrote, "'Here, damn' — Kim Cattrall"
And someone else said, "Kim Cattrall will get paid to do a bit she already said she didn't need — but avoid working with the other parties involved, give fans something to cherish, and get journalists/reps to stop asking her about it…while still being the buzz of the town. 
"An icon if I ever knew one."
These are all fair points.