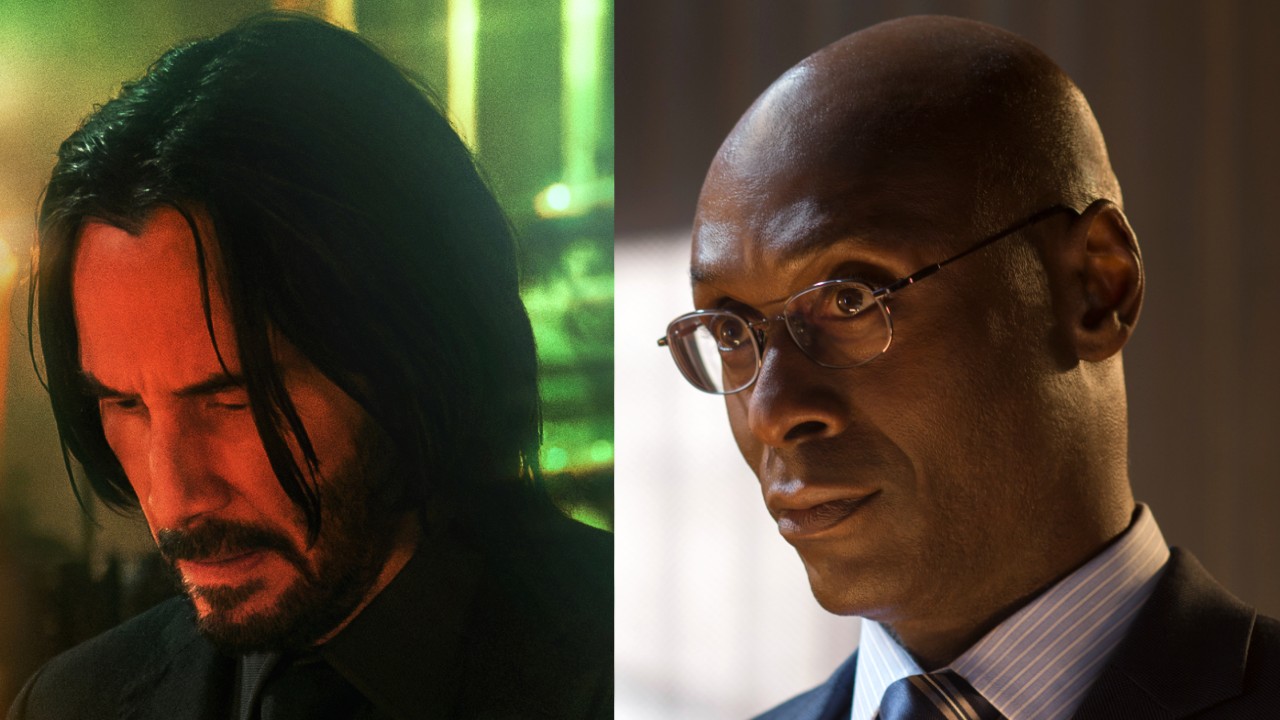 Hollywood was shocked last week to learn of the death of Lance Reddick. At 60-year-old he died far too young. And while he wasn't a massive star, he touched every corner of entertainment and seems to have made fans in all of them. He also made friends who are clearly heartbroken that he is gone, including Keanu Reeves.
While Reeves had technically already released a statement alongside John Wick franchise director Chad Stahelski, Reeves gave a much more off-the-cuff and impassioned statement to Deadline at the Los Angeles premiere of John Wick: Chapter 4 . He clearly had some trouble even talking about Reddick's death so soon after it happened. Reeves said…
The timing is perhaps part of the reason that Reddick's death still doesn't feel quite real. The cast of John Wick: Chapter 4 has been doing the standard media tour to promote the film's release this Friday. Reddick was in attendance for a lot of this, giving interviews and talking about the movie, and now, in the middle of it all, he's just not there anymore. It does fucking suck.
Lance Reddick's body was discovered the morning of March 17 and his death was a shock to fans everywhere. While it's believed he died of natural causes, nobody was expecting this. And the fact that it happened on the eve of the release of his latest film, John Wick: Chapter 4, makes it that much more of a surprise.
Many were introduced to Reddick through The Wire. Others know him best from the Destiny video game franchise, where the game community recently paid tribute to the actor. In less than 30 years Reddick had built up over 100 credits according to IMDb, and he had several more projects in various stages of development. Fans were expecting to see him again and again for years to come.
Of course, right now, fans are focused on the John Wick franchise, and those movies are a good example of just how captivating Lance Reddick was as an actor his role in the first two films was fairly small, the sort of performance that might not have been noticed, but he had such a screen presence that it was impossible not to notice him. Reddick will also appear in the upcoming spinoff Ballerina.
Because Reddick had several projects in development, John Wick: Chapter 4 won't be the last time fans see him, but now that appearance, and everyone that comes after, will hit fans differently, knowing that he's no longer with us.