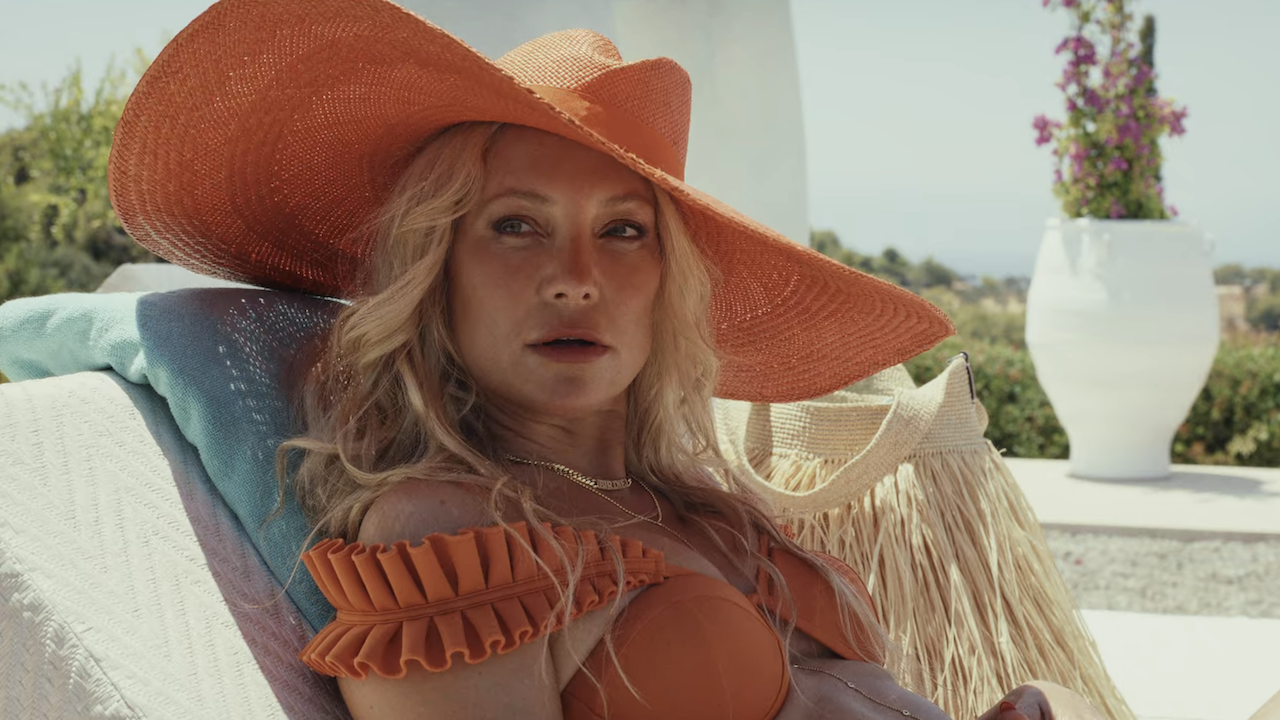 Actress Kate Hudson has had a long and wildly successful career both on and off camera (although she did recently clarify she wasn't an Oscar winner). In addition to her work on film, she's also a fashion icon and business woman thanks to her line Fabletics. She recently took to social media while rocking just a bikini bottom, going viral in the process. Hudson made a classic "buns out" comment on her thong bikini post, but her brother wasn't here for it.
Kat Hudson comes from a Hollywood family, as her mother is Goldie Hawn and her brother is Scream Queens actor Oliver Hudson. But it doesn't seem like he was too pleased with seeing so much of his sister on social media. Some racy photos were recently posted on Hudson's Instagram, including a topless pic and a shot of her butt in a thong. You can check it out below:
So basically she's aging in reverse. Kate Hudson' post quickly went viral, and the comments section is filled with responses from celebrities like Paris Hilton who are gassing her up. Although there's one response that is less enthused: her brother.
In fact, Oliver Hudson's response is the top comment on this post, which was shared to Kate's 17 million followers on the social media platform. He shared just three words, and anyone with siblings might be able to understand his sentiment. Oliver posted:
This comment has gone viral in its own way, with thousands of likes and hundreds of responses. Celebrities: sometimes they really are just like us. And of course, Kate Hudson was sure to respond to Oliver's comment in a particularly sibling-esque way.
One of the hundreds of responses to Oliver Hudson came from his famous sister herself. She offered no apologies, and instead claimed that more thirst traps and thong pics might be coming. As she hilariously posted:
That's a fair warning. Kate Hudson's body is nuts, and she's seemingly prepared to feel herself and posts sexy pics all summer long. And as such, she advised her actor brother to unfollow if he's going to be uncomfortable. One can only imagine what other thirst traps are coming in the next few months.
As previously mentioned, Kate Hudson recently stunned in Rian Johnson's whodunit Glass Onion,which featured a bikini scene for her. Be sure to check out the 2023 movie release dates to plan your next movie experience.