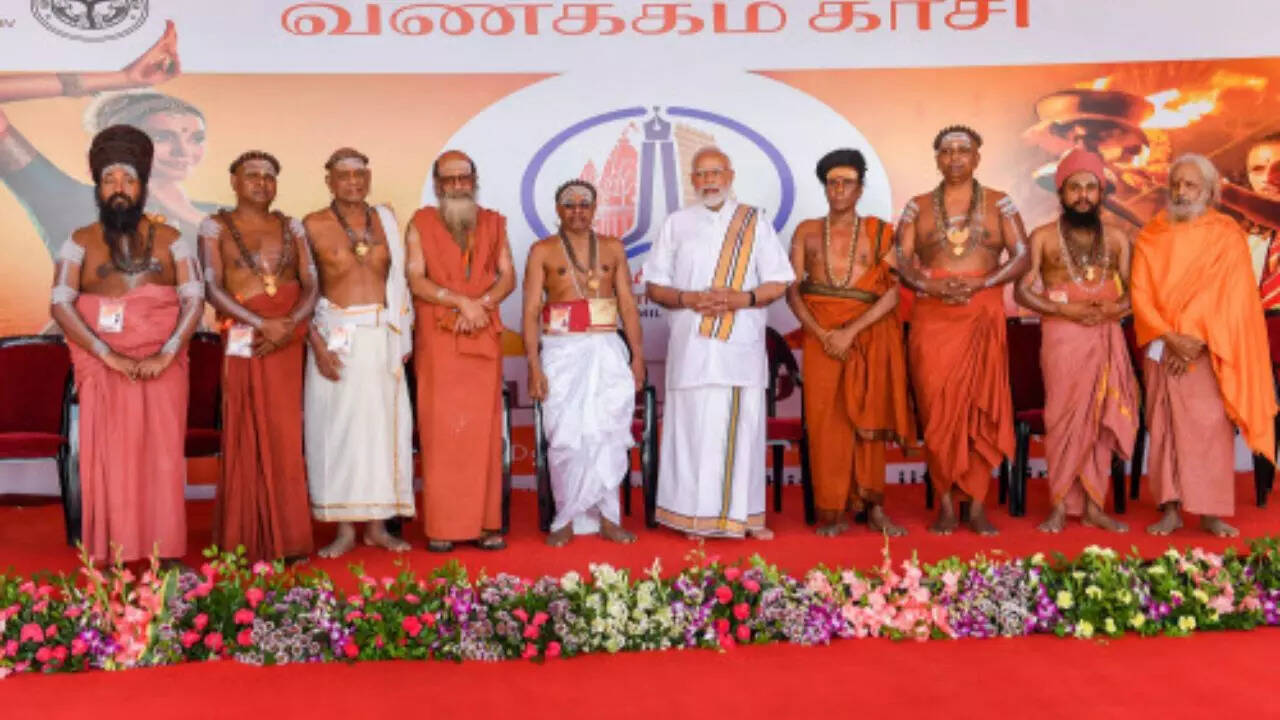 NEW DELHI: The appointment of a Tamilian priest as one of the trustees of the Kashi Vishwanath Temple trust has made the bond between Kashi and Tamil Nadu stronger.
The temple's first Tamilian trustee, K Venkat Ramana Ghanapati, was born in Chennai in August 1973, but completed his education upto BCom in Varanasi. His father V Krishnamurthy Ghanapati was a renowned Ganapadigal and Vedic scholar of Kashi and was awarded the prestigious President Award in 2015 for proficiency in Sanskrit and Indian scriptures.
Ghanapati's five generations have been associated with Vedic rituals performed in the holy city. They are doing great service to the?? South Indian society by performing sacred rituals for the community members when they visit Varanasi.
"His presence at Kashi Vishwanath Temple Trust is a matter of pride for the natives of Tamil Nadu," said an official.
There's a mini Tamil Nadu around the KV Temple in Godhoolia area. After the opening of Kashi Vishwanath Dham, there has been a surge in pilgrims coming from Tamil Nadu.
Kashi Tamil Sangamam celebrates the age-old links between Tamil Nadu and Kashi. These two places are among the country's most important and ancient seats of learning.
The ministry of education is organizing the programme in collaboration with other ministries like culture, textiles, railways, tourism, food processing, information and broadcasting, and the Uttar Pradesh government.
A senior official of the ministry said the Sangamam will provide a platform to scholars, students, philosophers, traders, artisans, artists, and people from other walks of life from the two regions to come together, share their knowledge, culture and best practices and learn from each others' experience.