Junior Hockey World Cup declared open in a low-key opening ceremony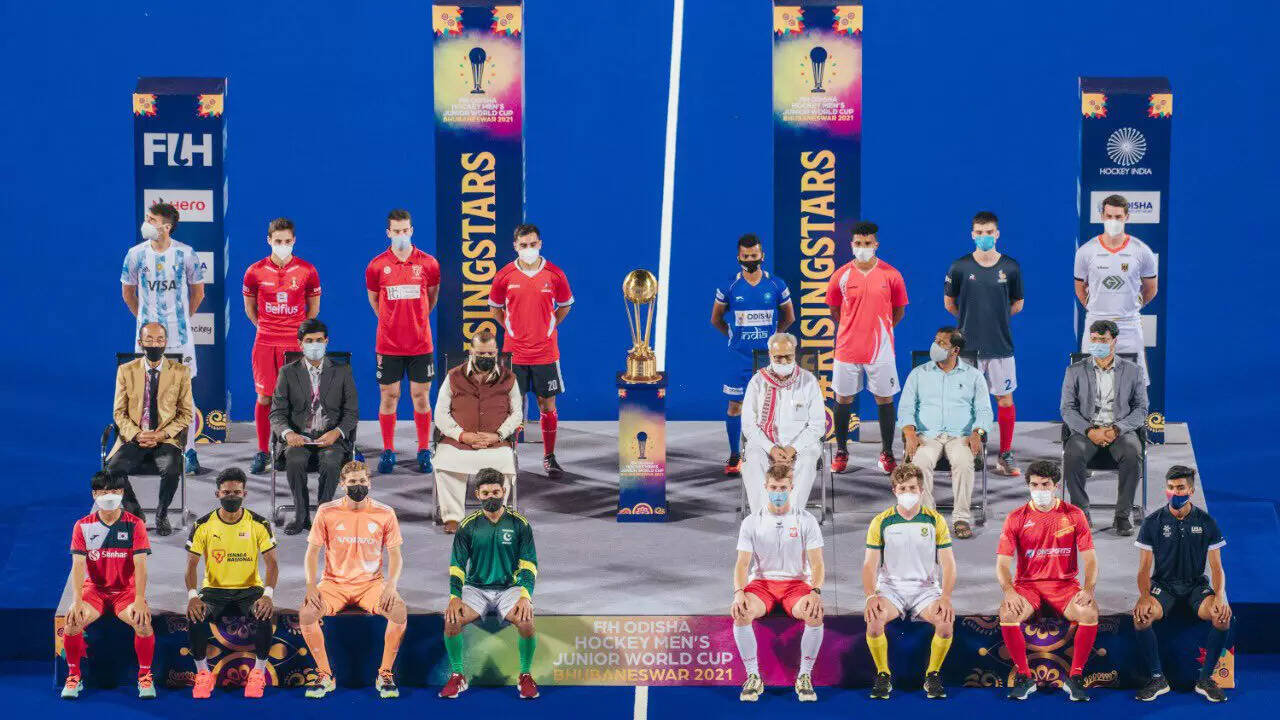 BHUBANESWAR: The FIH Odisha Hockey Men's Junior World Cup, 2021, which will see 16 top teams from across the globe vie for the title, was declared open by governor Ganeshi Lal in a low-key opening ceremony marked with scintillating fireworks.
The governor unveiled the trophy of the marquee event during the opening ceremony in presence of the captains of all the 16 participating teams.
"I am extremely happy that Odisha got this opportunity to host this showpiece event. Odisha has a deep connection with Hockey. Over the years the Sports has evolved in the country and Odisha has been a preferred hub for hockey," said the governor.
State sports minister Tusharkanti Behera, FIH president Narinder Batra, Hockey India president Gyanendro Ningombam and chairman of Odisha hockey promotion council Dilip Tirkey were present among others on the occasion. The FIH presented the replica of the junior world cup trophy to the governor as a token of appreciation.
Host India played the inaugural match against France in a pool-B match of the marquee event that would continue here till December 5.
The stands of the iconic Kalinga Stadium, which used to fill with loud cheers from the spectators during the previous tournaments, wore a deserted look as the matches were being held behind closed doors in view of the prevailing pandemic situation.
Odisha that had earned international laurels for successfully hosting the 2018 men's World Cup and gearing up for the next edition of the World Cup to be held in Bhubaneswar and Rourkela, has made all arrangements for the showpiece event in just two months.
The Hockey India president expressed his gratitude to the state government for all the cooperation for promotion of hockey and successful hosting of the event as well.
"We are absolutely delighted that the hockey festivities have returned to Odisha, a state which is highly respected world over for their incredible ability to host world-class sporting events in the state. This is one of the biggest events in the international hockey calendar," said Ningombam.
Earlier on the day, three more matches were played in which Belgium beat South Africa 5-1 in their first Pool A game while Germany got the better of Pakistan as they defeated them 5-2 in their Pool D match and Canada lost to Poland 0-1 in their first Pool B game.