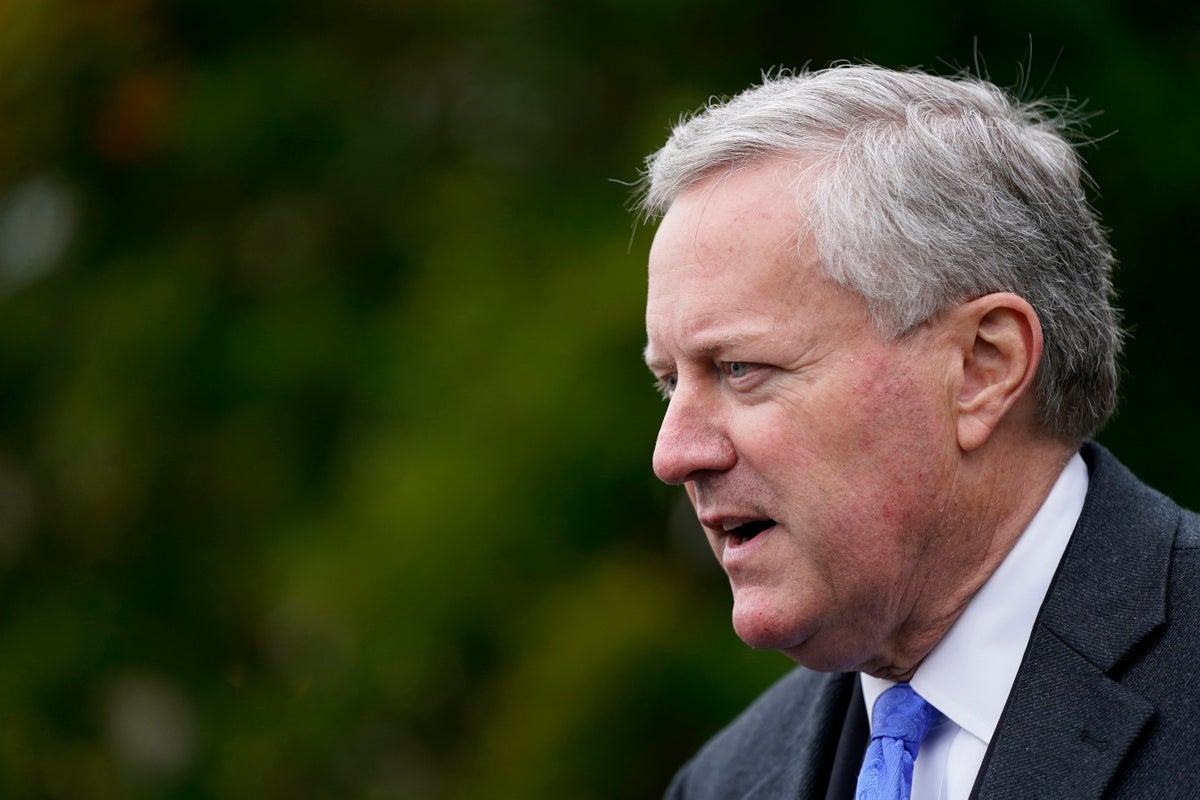 A judge in South Carolina ruled that former White House chief of staff Mark Meadows must testify before a grand jury in an investigation about Republican attempts to interfere in Georgia's 2020 election, The Atlanta Journal-Constitution reported.
Circuit Court Judge Edward Miller denied Mr Meadows's attempt to stop a petition to stop him from testifying in an investigation advised by Fulton County's district attorney. Mr Miller said that going to Atlanta would not present an "undue hardship."
"Well, you have eloquently enumerated your arguments, which I think perhaps an appellate court can review, but based on what's before me today I'm going to find that the witness is material and necessary to the investigation," Mr Miller told Mr Meadows's attorney James Bannister.
Mr Bannister said he planned to appeal the ruling in South Carolina's Court of Appeals, while the Fulton County District Attorney's office declined to comment.
The district attorney's office needed to a local judge to approve the summons since Mr Meadows does not live in Georgia, but rather in Greeneville, South Carolina.
District Attorny Fani Willis specifically is looking into former president Donald Trump's phone call with Georgia Secretary of State Brad Raffensperger.
Throughout the hearing Mr Bannister grilled deputy district attorney Will Wooten about the grand jury. Mr Wooten for his part pushed back on the idea the hearing was "political."
"Determining whether or not Mr Meadows is material ... should be guided by what comes out of that federal decision in federal court," he said. "In other words, if executive privilege covers all these issues, then I would be able to stand in front of you and say 'judge, nothing they've named isn't going to be covered by executive privilege, and therefore he can't be a material witness because he can't offer any testimony."
Conversely, Mr Wooten said that prosecutors also might want to see emails Mr Meadows sent to Justice Department officials in late 2020 about allegations of voter fraud in Georgia that were unfounded.