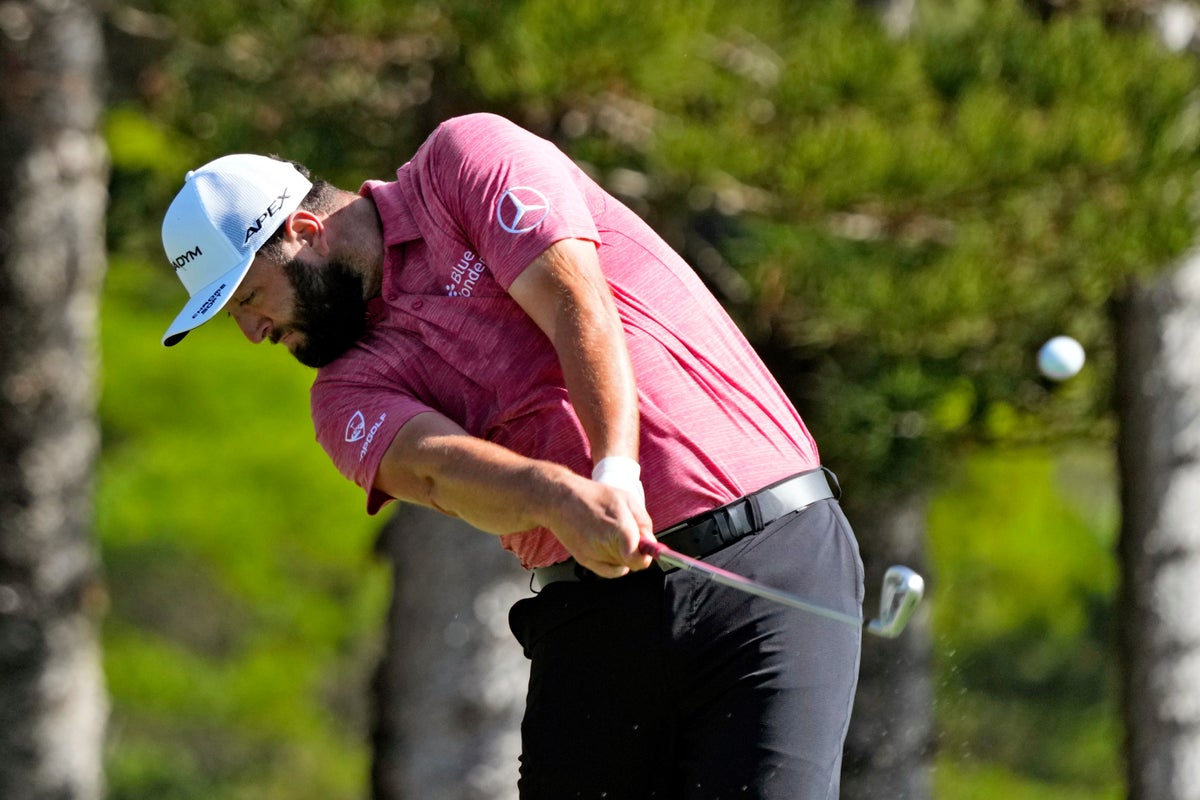 Jon Rahm admitted he was "lucky" after pulling off an incredible comeback to upset Collin Morikawa to win the Sentry Tournament of Champions in Hawaii.
The Spaniard overcame a seven-shot deficit to deny the American, who held a six-shot lead heading into the final round and then marched towards a seven-shot lead after the first six holes.
But Rahm soon picked up form and Morikawa went cold, failing to make birdie until the 18th with Rahm conceding the "golf gods" smiled down on him in Kapalua.
"Had the same guy, the same Collin that we had the first three days, shown up, he would have been 30-some under. There's very little we would have been able to do," Rahm, 28, said.
"You need a combination of both: me having a really good day, which I did, and Collin not having his best. It kind of happened to where it overlapped a little bit where I started really kicking in my next gear and he made a few bogeys. I'm lucky the golf gods were on my side in that sense."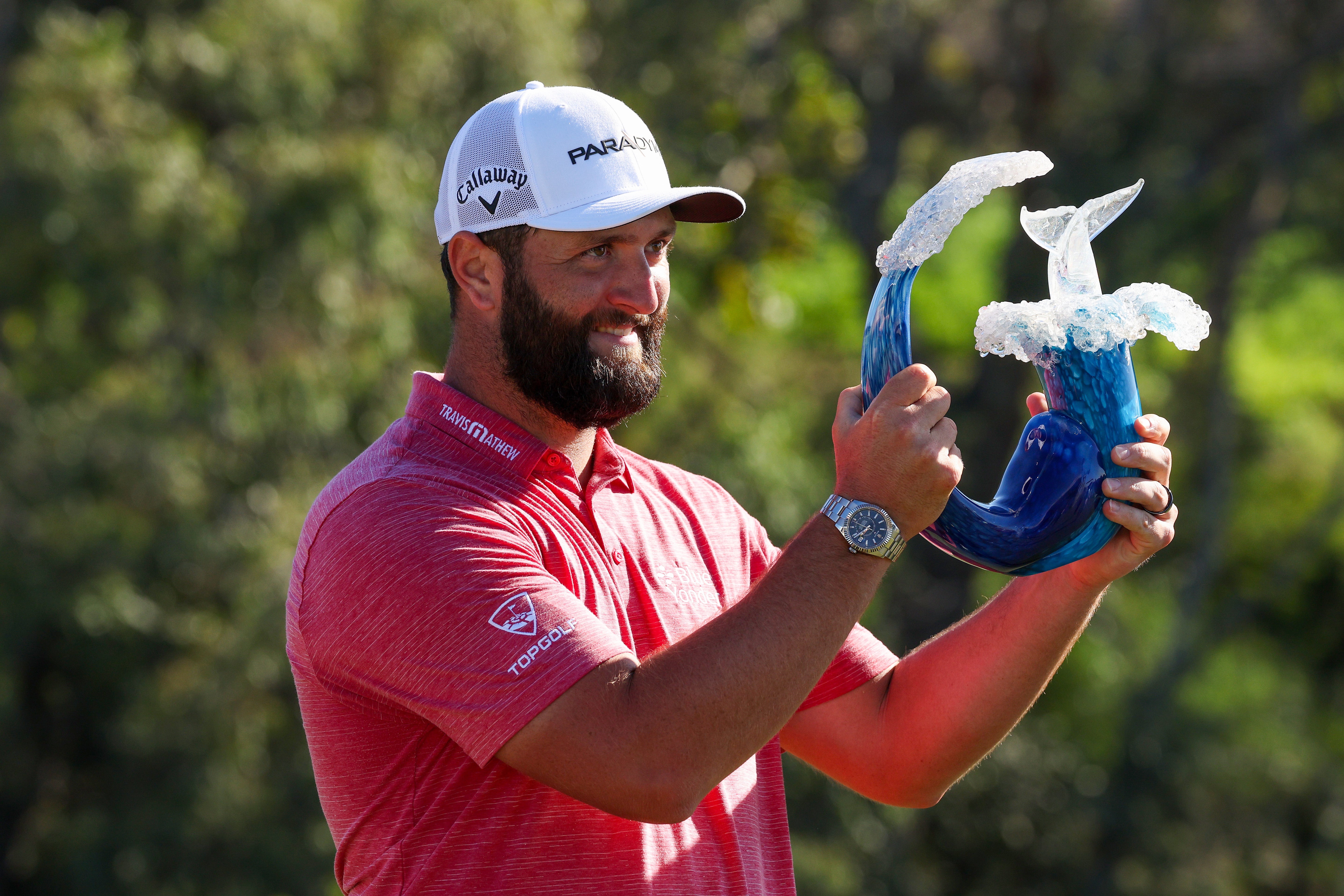 Rahm, who shot 33 under par in finishing runner-up to Cameron Smith last year, recovered from a bogey on the first with eight birdies in the next 13 holes and then holed from 12 feet for an eagle on the par-five 15th.
That took the former world number one to within one of the lead and moments later he was tied, Morikawa thinning a bunker shot on the 14th across the green to drop his first shot of the entire week.
Morikawa, who squandered a five-shot lead and the chance to become world number one in the final round of the Hero World Challenge in December 2021, was understandably feeling the pressure and duffed his pitch to the par-five 15th to card a second consecutive bogey.
Spinning his approach to the 16th off the front of the green cost Morikawa a third straight bogey and Rahm's birdie on the 18th effectively sealed victory thanks to a stunning closing 63.
At 27 under par Rahm finished two shots ahead of Morikawa, whose birdie on the 18th completed a final round of 72.
"If you told me at the beginning of the round, after that bogey, I was going to do what I did I don't know if I would have believed you," Rahm told NBC.
"But at that point it's not like winning is really that in mind, you've just got to get to work and start making birdies and that's what I did.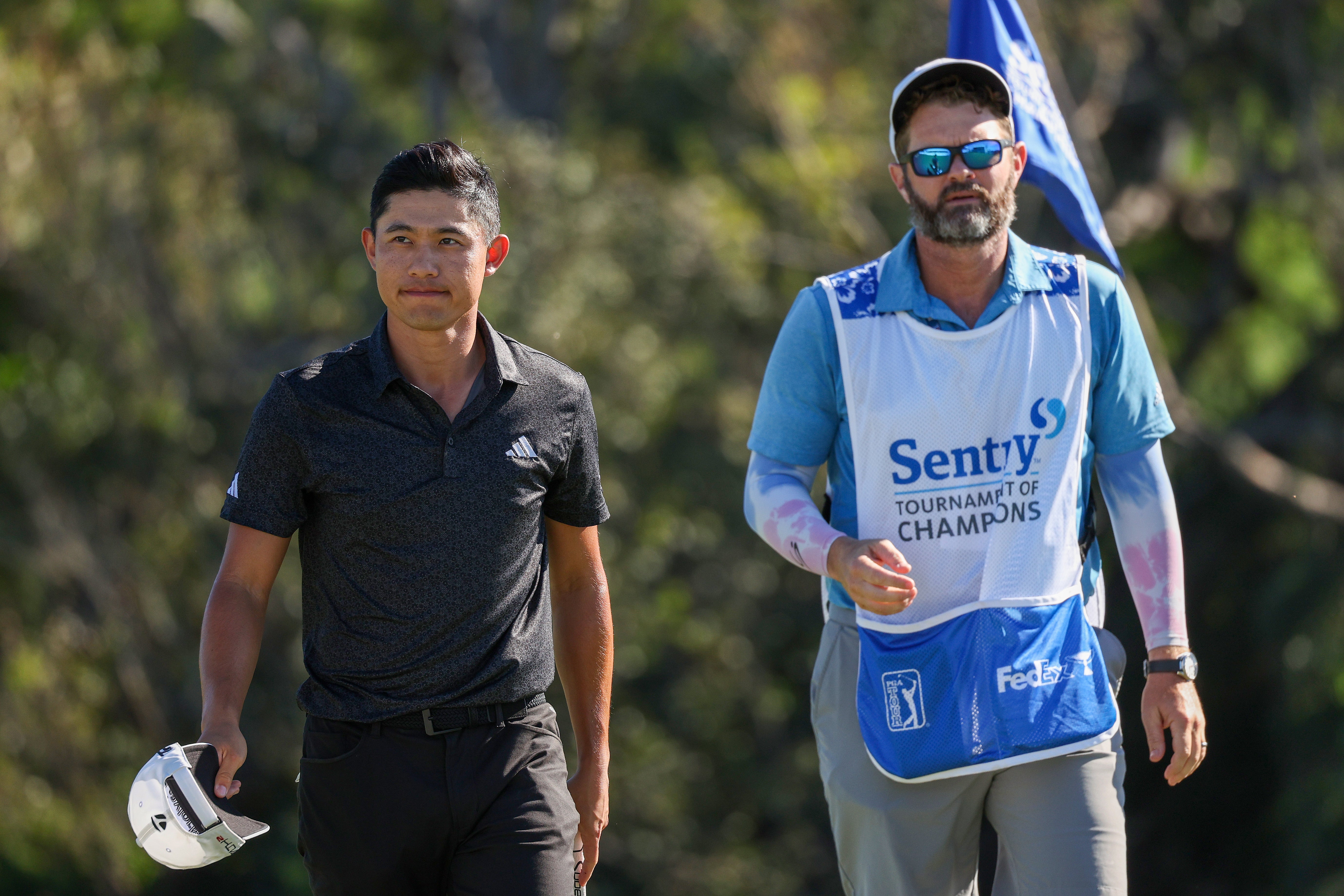 "On 15 is when it truly became reality, when I had that putt to get within one shot and knowing how good I was playing, 16 and 18 are good birdie options.
"That putt went in and then on 17 I couldn't believe it when I missed the green and we had a one-shot lead. It took quite an effort to just settle myself down and change my mindset."
Morikawa admitted to reporters he was feeling "sadness" after play ended.
"Sadness. I don't know. It sucks. You work so hard and you give yourself these opportunities and just bad timing on bad shots and kind of added up really quickly", he said.
"Don't know what I'm going to learn from this week, but it just didn't seem like it was that far off. It really wasn't. Yeah, it sucks."
He was also asked if Sunday's result marked the highlight or lowlight of his professional career.
"Of my career so far? I would say so," he replied.
"Can't really think of anything else. Yeah, it's hard to look at the positives, it really is."
The California product, however, did say the result could not be compared to the world challenge in December 2021.
"Hero is different. Hero started off bad, never found it, never felt good, just bad. Today it felt fine. Just made three poor swings, really, at the wrong times. It's never a good time to put a poor swing on it, but sometimes it works out and these never worked out."
PA contributed to this report