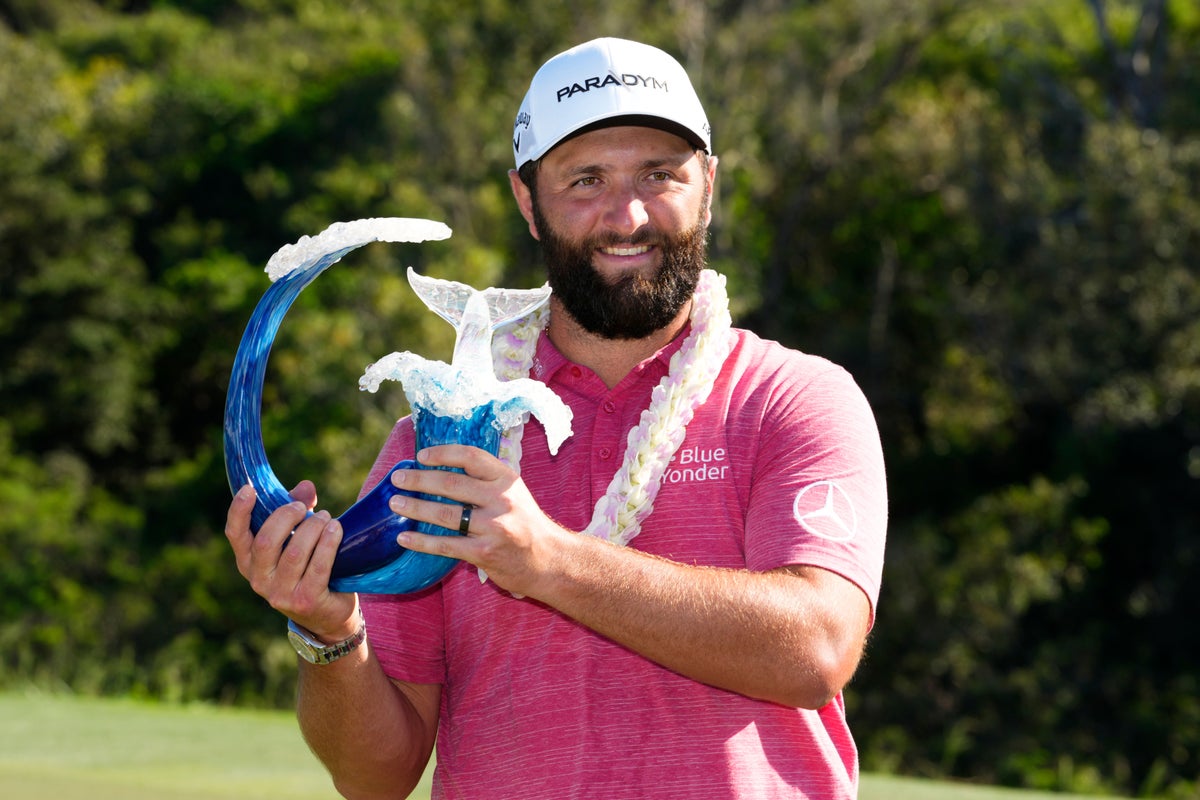 Jon Rahm hopes his victory in the Sentry Tournament of Champions can spark a stellar season, including more major titles, in 2023.
Rahm overturned a seven-shot deficit, with a significant helping hand from long-time leader Collin Morikawa, to claim his eighth PGA Tour title earlier this month in Hawaii.
The world number four carded a stunning final round of 63 as Morikawa stumbled to a closing 72 and is already targeting more silverware ahead of The American Express in La Quinta, California.
"It's obviously very rewarding to win, but to get it done this early in the year it's nice," Rahm told a pre-tournament press conference.
"The only thing I could keep thinking of is (that) I mentioned how much I love that week, so I could already tell Kelley (his wife) and the people that help us with travelling, 'Well, book the hotels for next year because we're for sure coming back'.
"It's always nice to get a good bunch of FedEx Cup points early in the year but to start 2023 with a win, let's just say it maximizes my opportunities to get as many wins as possible. It's a great start.
"I've seen a few players win that event and then go on a tear for a year. Like Cam Smith being the last one last year. So I'm hoping it's one of those (years) that can start properly and get a couple wins and hopefully a major in there."
Rahm won The American Express – then named the CareerBuilder Challenge – in 2018, but also hit the headlines 12 months ago for expressing his feelings on the easy conditions on the Nicklaus Tournament Course, one of three used for the tournament.
"Piece of s***, f****** set-up, putting contest week, Jesus Christ," Rahm was filmed saying walking off one of the greens in a video posted on social media.
The former US Open champion was not questioned directly about the comments, but was asked for his thoughts at returning to the venue.
"I'm thinking that last year's comments might come bite me in the ass. Although it was more venting off on the golf course," he added.
"I think for me it's obviously a great event and it's got a lot of history. I've loved it every time I've come here, despite what I said on the golf course last year. That's just a player letting out some frustration."