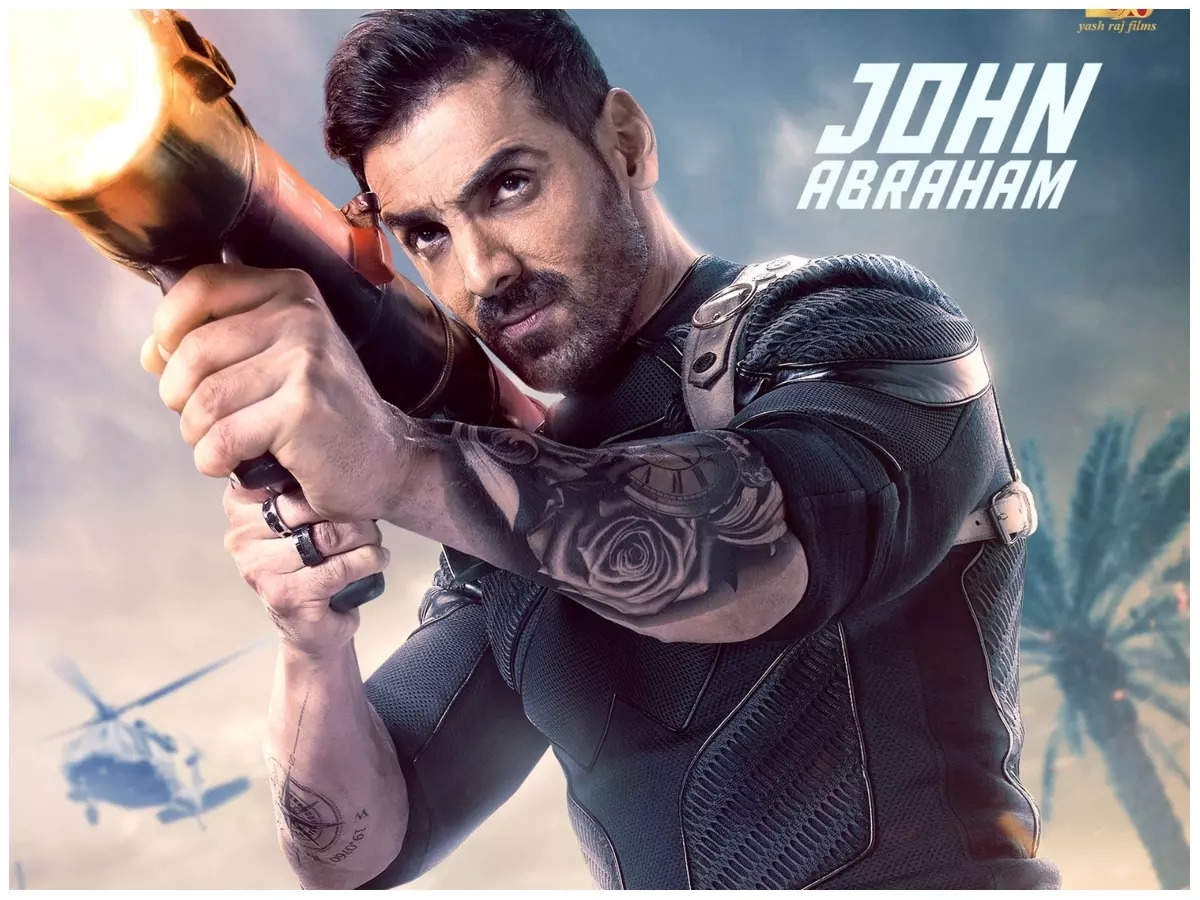 John Abraham had the internet buzzing when he appeared to dodge any and all questions related to his upcoming film 'Pathaan'.
The actor, who plays the villain in the upcoming Shah Rukh Khan and Deepika Padukone starrer, was attending a promotional event for a healthcare brand in Mumbai. During a Q&A round, several journalists were heard attempting to ask him questions about his upcoming film and about his costar. However, John seemed to have a standard reply - "Next question."
The viral video clip sees the actor refusing to answer questions about his next action flick and even dodging a question about Shah Rukh's fitness regime to attain his 6 pack abs. When another journo tried to ask John about the 'Pathaan' trailer, he got up and left the stage.
"Why is John Abraham is so upset about Pathaan .. he just refused to talk about anything related to movie," a fan asked on Twitter.
Another said, "Arrogant man."
Another trolled the actor saying, "Maybe, he has the same screen time as Alia Bhatt in #RRR"
However, there were others who also guessed that John skipping 'Pathaan' related questions at the healthcare brand event was just a display of his "professionalism"
"I think it's just he was there to promote one of the products that he is endorsing so he doesn't want to answer Pathan's related questions," a fan said.
Another said in agreement, "He is there for promotion as a brand ambassador for a healthcare supplement company, not for Pathan promotion. Jiske liye aaye ho,paisa liya ho, Uske liye bolo. Great gentleman John."
While he didn't take any questions on his movie at the event, the actor took to his social media handles to pen a heartfelt note to all the fans who showered love on the 'Pathaan' trailer.
"In my years in cinema, this moment, right here... right now, is a special one. It's amazing that you have showered so much love on the trailer of Pathaan. A lot of hard work has been put into making this one. It's a biggie," Abraham, wrote on his Instagram Stories.
The trailer of the Siddharth Anand directorial was released on Tuesday. The video opens with Abraham-led mercenary outfit Outfit X wreaking havoc and announcing an impending attack on Indian soil, spelling the end of exile for Khan's spy Pathaan.
The 50-year-old actor also praised film producer Aditya Chopra for giving him "some of my best roles" of his career. He has worked with the banner on both massy and critical hits such as 'Dhoom' (2004), 'Kabul Express' (2006), and 'New York' (2009).
"Adi has always given me some of my best roles & I can't wait for you what Siddharth Anand has done with me and the film! I want to say so much about Pathaan but let's all wait for Jan 25th!!" he said.
"Get set for an awesome big-screen entertainer!! Thank you once again for the overwhelming response to our trailer," he added.
'Pathaan', which also stars Dimple Kapadia and Ashutosh Rana will release on January 25.