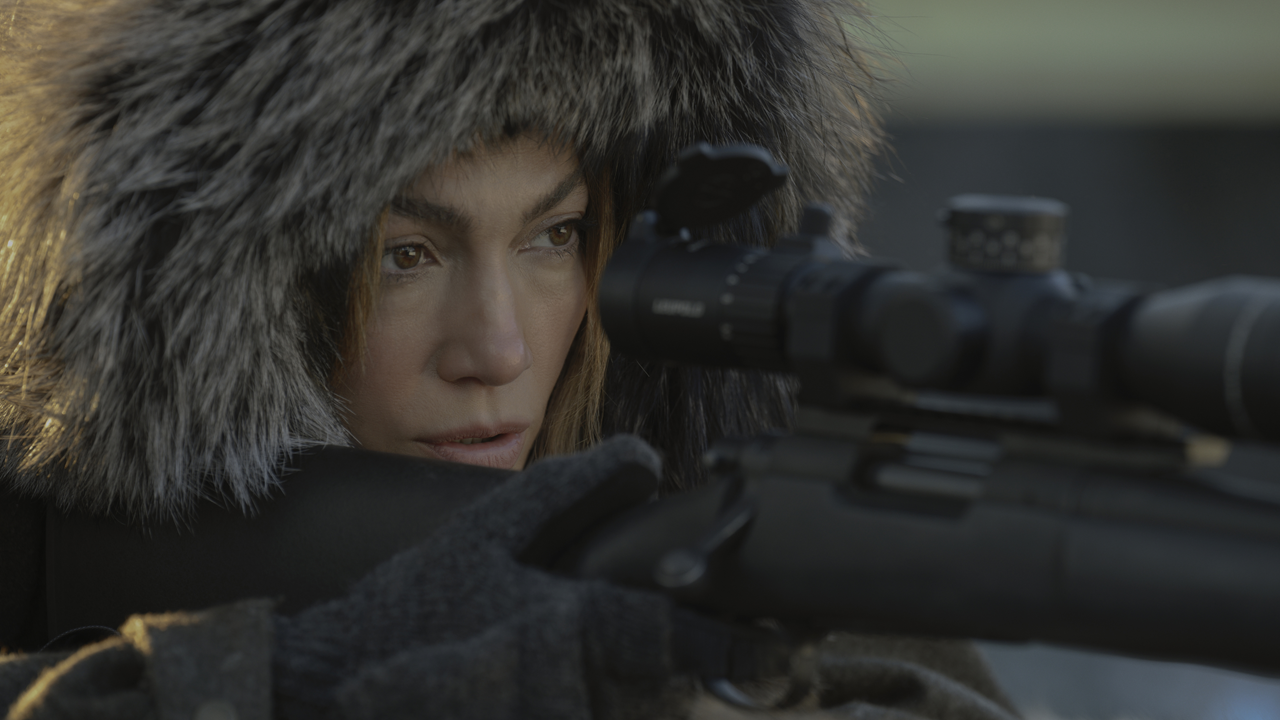 Is it fair to say yet that everything Jennifer Lopez touches is a global sensation? The critically-acclaimed actress, chart-topping singer and businesswoman just found herself another big hit with Netflix's The Mother. The action thriller has been topping the streaming service's most watched list the past month, and it has now become the latest original Netflix movie to crack the top 10 Netflix films of all time. Following the numbers coming in, JLo is thanking fans for the milestone. 
The Mother has accumulated over 229 million hours of viewership across its first 28 days on Netflix, per the streamer's calculations. As the news broke, JLo took to her Instagram story to share this: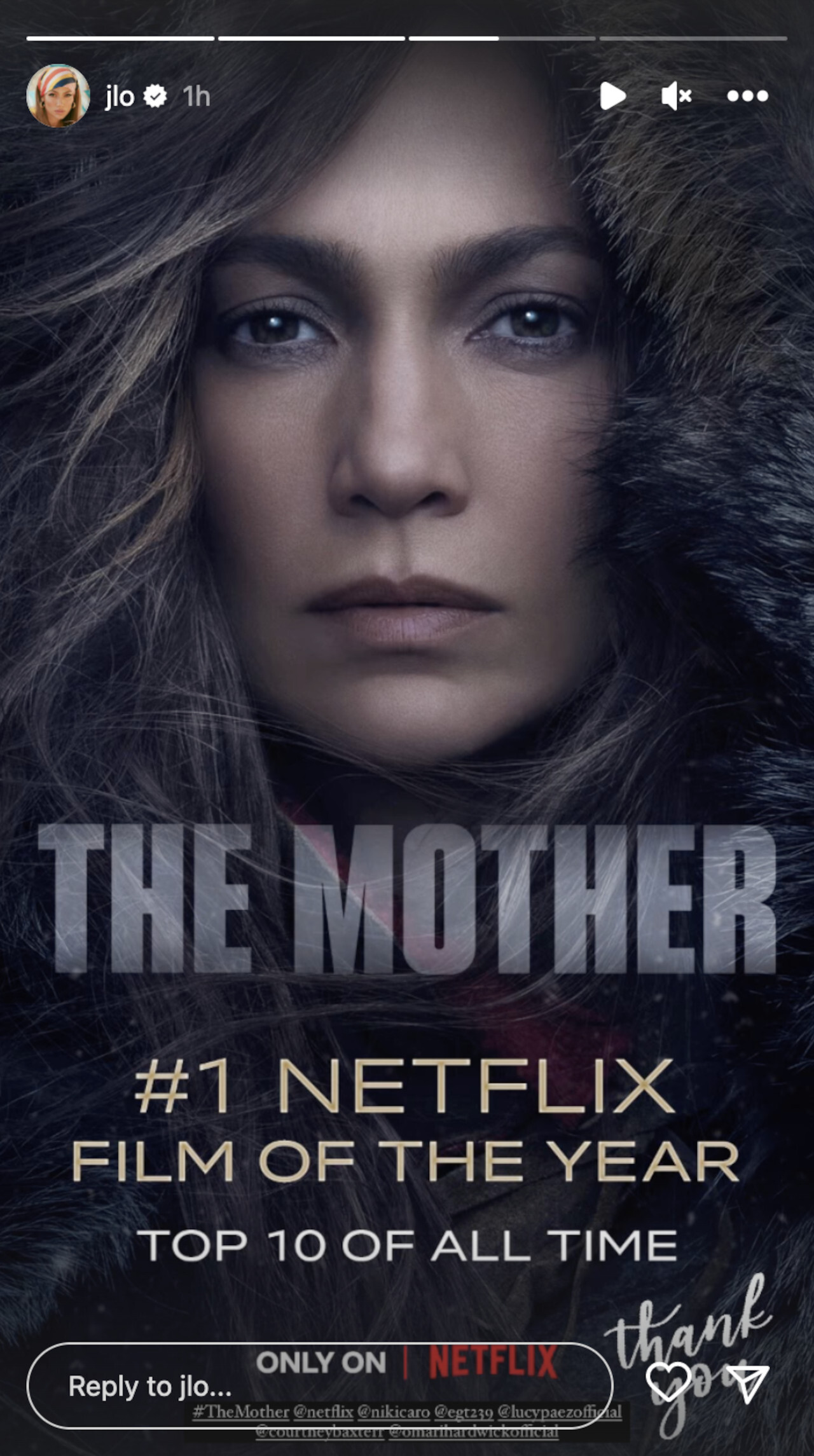 Jennifer Lopez's action movie – which has her playing an unnamed U.S. military operative known as "the Mother" – is now number eight on Netflix's top 10 biggest original English-language film debuts of all time. The movie made the list after being on the global top 10 list for four consecutive weeks and being on the top 10 film list in 89 countries across five continents. 
The No. 1 Netflix debut of all time currently is 2021's Red Notice, which stars Gal Gadot, Dwayne Johnson and Ryan Reynolds. In second place is Don't Look Up from the same year, and third place is Bird Box, which has impressively held on the list for the past five years. The next two slots belong to two big 2022 hits: Glass Onion: A Knives Out Mystery and The Gray Man. The two movies just above The Mother's fresh slot on the chart are The Adam Project and Extraction. 
The list goes to show that star power has attracted viewership in droves. Jennifer Lopez, obviously being a huge name, is the latest massive star to lead a successful film by leading The Mother cast (with Lucy Paez, Omari Hardwick, Gael Garcia Bernal and Joseph Fiennes co-starring with her). The Mother's arrival to the top 10 means that Martin Scorsese's The Irishman has been kicked off the list after the 2019 three-hour crime drama debuted in its first four weeks with over 214 million of viewing hours under its belt. 
Currently rounding out the Netflix top 10 are Purple Hearts and Sandra Bullock-led The Unforgivable. While The Mother has broken some serious viewership records within the past month of its release, critics found something to be desired from the release, including CinemaBlend's own 2-star The Mother review – in which Mike Reyes explains that the movie fails in building JLo's character despite it serving at least as an "action showcase" for the actress. 
You can currently check out The Mother with a Netflix subscription. Jennifer Lopez is also set to star in another Netflix movie called Atlas alongside Simu Liu and Sterling K. Brown, which wrapped production late last year. Time will tell if JLo can beat her own Netflix record in years to come.