Jimmy Kimmel: Unvaxxed 'pan-dimwits' less deserving of ICU beds than the vaccinated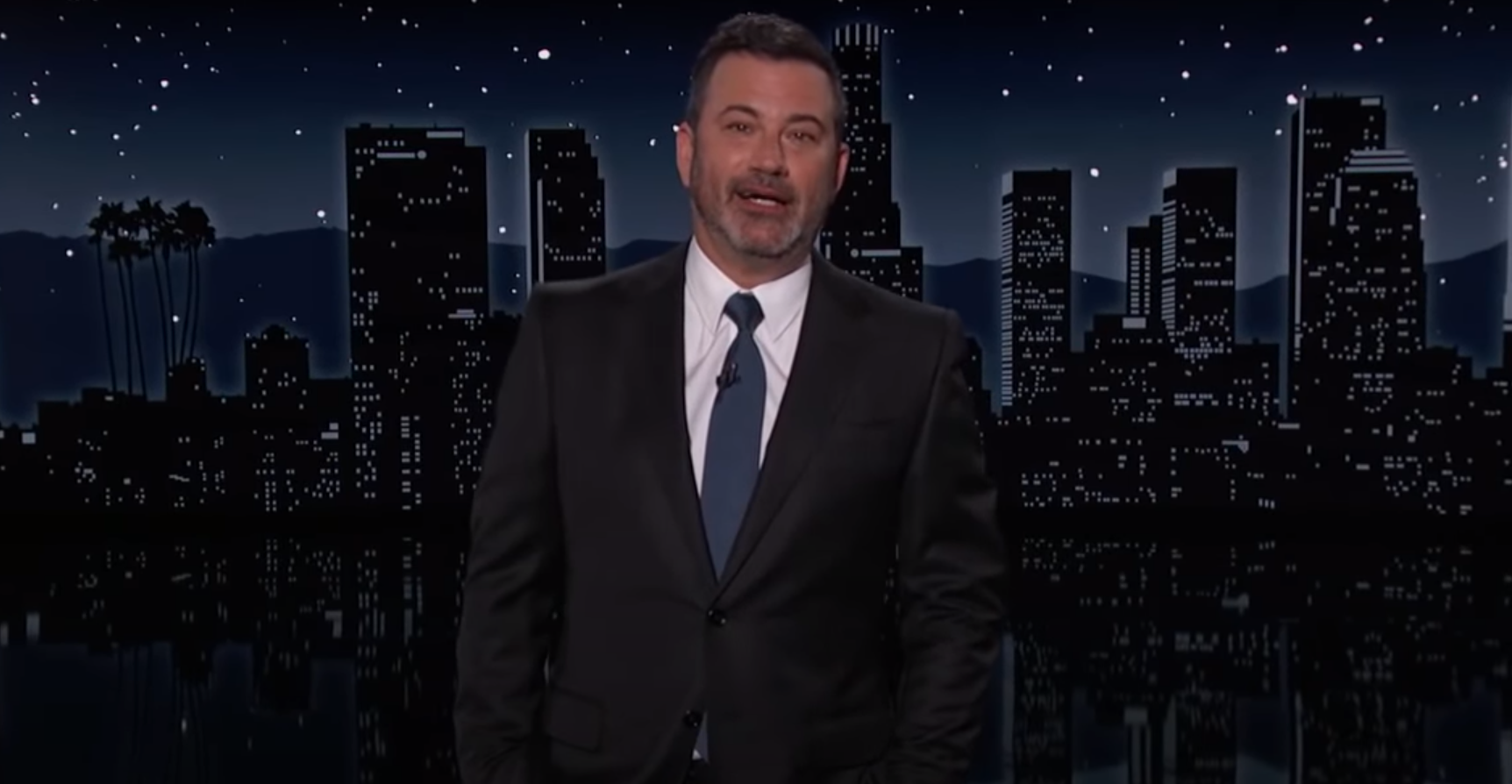 Jimmy Kimmel sparked controversy when he said that if doctors have to make tough decisions over who gets ICU beds, vaccinated people should be prioritised over "pan-dimwits" who've been taking horse dewormer ivermectin. 
Podcast host Joe Rogan took ivermectin after testing positive for Covid-19, with right-wing conspiracy theorist Alex Jones following suit in an on-air rant.
In Kimmel's opening monologue on his chat show Jimmy Kimmel Live, he highlighted how Covid-19 cases have increased 300% compared to Labour Day last year.
Kimmel said: "Dr. Fauci said if hospitals get any more over-crowded, they're going to have to make some very tough choices about who gets an ICU bed.
"That choice doesn't seem so tough to me.
"Vaccinated person having a heart attack? Yes, come right on in, we'll take care of you. Unvaccinated guy who gobbled horse goo? Rest in peace, wheezy."
His comments were met with raucous applause.
Kimmel continued: "We've still got a lot of 'pan-dimwits' out there, people are still taking this ivermectin. The poison control centres have seen this spike in calls from people taking this livestock medicine to fight the coronavirus, but they won't take the vaccine.
"One of the reasons these seabiscuits are opting for ivermectin is because they don't trust big pharma, which is fine I guess except for the fact that ivermectin is made by Merck which is the fourth largest pharmaceutical company in the world."
In a statement released in February, Merck said there is "no scientific basis for a potential therapeutic effect" against Covid-19.
You are not a horse. You are not a cow. Seriously, y'all. Stop it. https://t.co/TWb75xYEY4

— U.S. FDA (@US_FDA) August 21, 2021
Although ivermectin can be used to treat parasitic worms, head lice and rosacea in humans, the FDA has warned that it is not approved for treating Covid-19 and taking large doses of the drug is dangerous.
Kimmel's comments divided Twitter, with some agreeing. Filmmaker Jeremy Newberger said: "Vaccinated people are done playing games."
I agree with @jimmykimmel. Vaccinated people are done playing games. If you are unvaccinated by choice, and not because you are under 12 or medically exempt, and you need medical help, go find that Fox News doctor with the demon spells. Science is officially deworming you.

— Mr. Newberger (@jeremynewberger) September 8, 2021
Help me settle this:
Jimmy Kimmel says if ER doctors are forced to choose to save a medical-science-denying antivaxxer or a vaccinated heart attack victim, they should have the right to save the responsible one.

♥️ if you agree with Jimmy
RT if you strongly agree

— Chip Franklin🏛InsideTheBeltway.com (@chipfranklin) September 8, 2021
If you refuse to get vaccinated despite having had the opportunity to do so, then yes:
You should absolutely not be prioritized for care over cancer patients should you experience complications with Covid-19.

Jimmy Kimmel is completely right. You can eat the cake you baked.

— BabyYoda1994 (@BabyYoda1994) September 8, 2021
Jimmy Kimmel is right. And he's a national treasure, so there's that too. https://t.co/botuKsIsZT

— Bumbaclart (@BlueKingsOfKY) September 8, 2021
so I get that what Jimmy Kimmel said was kinda idiotic, but uh…so is purposefully doing something (i.e. ingesting unapproved horse worm medicine) that could potentially put you in hospitals that are already overflowing, right? which was kinda the point of what he said, right?

— jon (@jonny_k_27) September 8, 2021
Others condemned the chat show host's comments.
Country singer Travis Tritt said: "Anyone who says that the unvaccinated do not deserve healthcare is an evil and uncaring monster." He followed up with: "Yes, I'm talking to you Jimmy Kimmel or any of the rest of you uncaring monsters!"
Yes, I'm talking to you @jimmykimmel or any of the rest of you uncaring monsters! https://t.co/ED7tb2xBc1

— Travis Tritt (@Travistritt) September 9, 2021
As angry as I am at the anti-vaxxers and anti-maskers, especially the ones who ridicule those of us trying to do the right things, Jimmy Kimmel is wrong.

Physicians are supposed to do good or do no harm. They often treat those who might not "deserve" it. As they should.

— Mike Sarzo (@mikesarzo) September 8, 2021
What a vaxxhole

Jimmy Kimmel mocks the unvaccinated, says they should be refused ICU beds https://t.co/dDsYD3Tj5Z

— Jack Posobiec 🇺🇸 (@JackPosobiec) September 8, 2021
I'm fully vaccinated. But what I have noticed is that the pandemic has allowed liberals to say what they really want. They want conservatives to die. Jimmy Kimmel and the others do not care about your vaccinated status. They want you dead.

— Carmine Sabia (@CarmineSabia) September 8, 2021
Jimmy Kimmel is an asshole. That is all. Thank you.

— 🇺🇸Kel🇺🇸🐘🏈 (@bamafan246) September 9, 2021