Jimmy Fallon skewers Trump's new social media site using ex-president's own words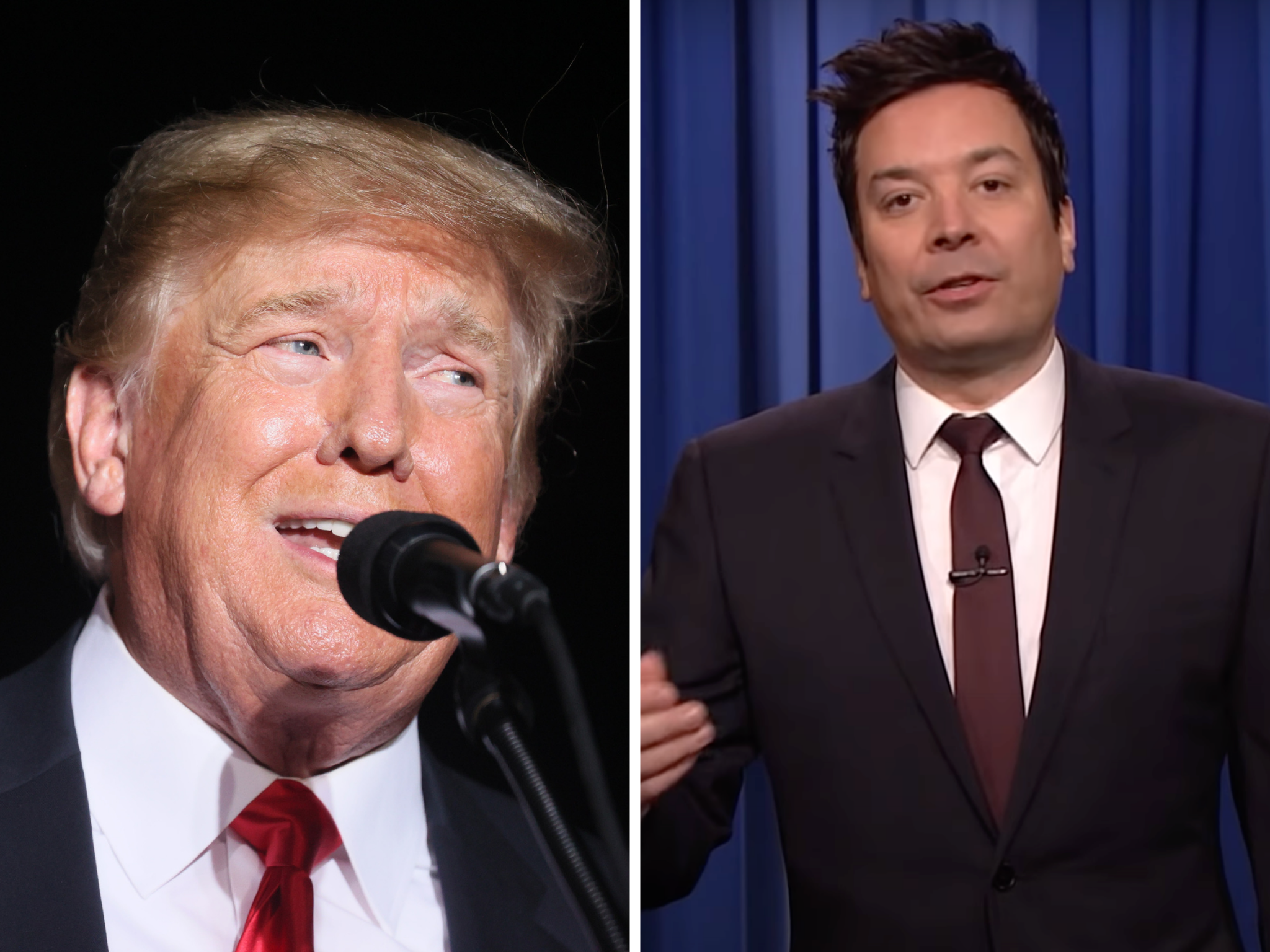 The Tonight Show host Jimmy Fallon took aim at Donald Trump's new social network on Friday, using the former US presidents own words and actions to ridicule the app.
Truth Social, created by Trump Media and Technology Group, is reported to launch next month, with the aim of being "America's 'Big Tent' social media platform" for "open, free and honest global conversation without discriminating against political ideology".
Rather than being about a circus – which would be fitting for someone like Trump - the platform's "Big Tent" approach apparently focuses on "'inclusivity' in America", with the site's App Store description using the example of an event tent at a wedding to explain.
It reads: "Think of a giant outdoor event tent at your best friend's wedding. Who's there? The combination of multiple families from all over the United States, and the world.
"Uncle Jim from Atlanta is a proud libertarian. Aunt Kellie from Texas is a staunch conservative. Your cousin John from California is a die-hard liberal.
"And guess what? They're all together to have an amazing time and share their viewpoints of the world. Although we don't always agree with each other, we welcome these varied opinions and welcome the conversation."
Sign up to our free Indy100 weekly newsletter
We may be wrong, but we had it down here that these ceremonies were more wedding ring than right-wing.
Reporting on the news of the upcoming launch, Fallon decided to use old clips of Trump to ridicule what the app has to offer, cutting to footage of Trump's remarks to complete his sentences.
"He says it's different from other social media platforms. For example, you can't send a tweet, but you can send a [bing, bing, bong, bong, bing, bing, bing'].
"And when you get a notification, it sounds like [Trump honks a horn in the cab of a truck].
"When asked what else is different about his app, Trump said [It's tremendously big and tremendously wet]," Fallon joked.
Describing who the app would be for, the host played a clip of Trump's viral "person, woman, man, camera, TV" comment, which he made in reference to a cognitive test he claimed he took to demonstrate his mental ability.
He also jibed that you could only join the app if you have [total respect for Donald Trump and for Donald Trump's very, very large brain], and that the first account Trump followed on his own app was [Russia, Russia, Russia, Russia!]
While Fallon has had fun imagining the style of Truth Social, the App Store listing also shows graphics of what the user interface is set to look like.
With features and an appearance that looks a little too close to another major social media platform (hint: it rhymes with 'bitter'), users can post a "truth", a "re-truth" or check out the trending tab for hot topics.
One preview image shows a DM conversation with a user with the handle @jack – the same one that Twitter founder and former CEO Jack Dorsey has on his platform.
"Hey @jane can you please have our moderation team take down that account and it's posts," the message reads, which is absolutely not a dig at Twitter's previous actions against Trump's account – back when he had one.
The Republican politician had a series of tweets labelled by the social media network around the time of the November 2020 election, before he was booted off the platform following the 6th January insurrection at the US Capitol building.