Jharkhand: Chatra woman carries hubby on her back for election duty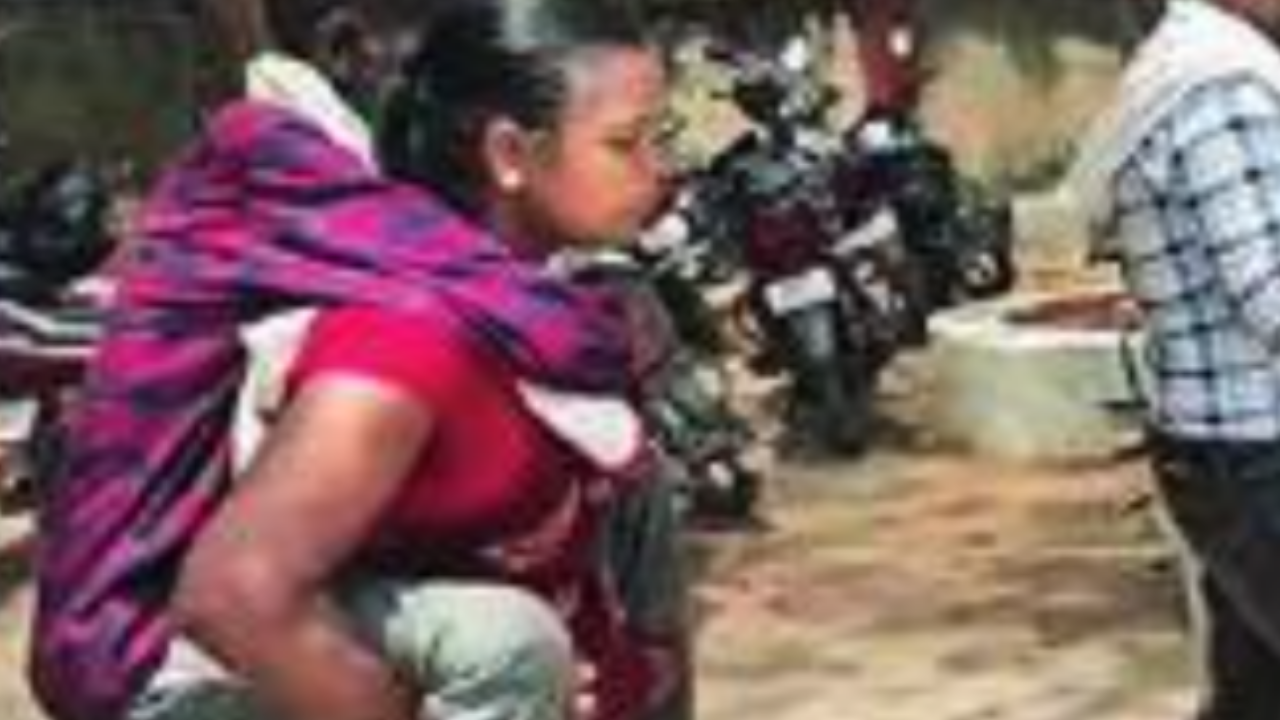 CHATRA: While immobile and elderly voters being carried by their kin on shoulders or cots and wheelchairs to polling booths is a common sight during elections, it was a middle-aged woman who caught everyone's attention on Saturday when she brought her husband on her back for poll duty at a polling centre in Chatra district.
Manoj Oraon, who is working as a helper with the Central Coalfields Limited's (CCL) Ashoka Project in Piparwar, was assigned poll duty at the Chatra college booth during the first phase of the panchayat election which began on Saturday. He could barely walk due to injuries in his legs after an accident a few days ago.
He along with his wife drove to the polling booth in a car from where his wife, Baby Kumari, lift him on her back and took him to his place of duty. "I was recuperating from the injuries but received a message saying that I will have to be there for the poll duty. Therefore, I had no choice but to come despite my illness," Manoj said.
Soon after, officials present there realized the gravity of Manoj's problem and called for a medical team to examine him. The medical team announced him unfit for work. Following the doctors' advice, Manoj was sent home.