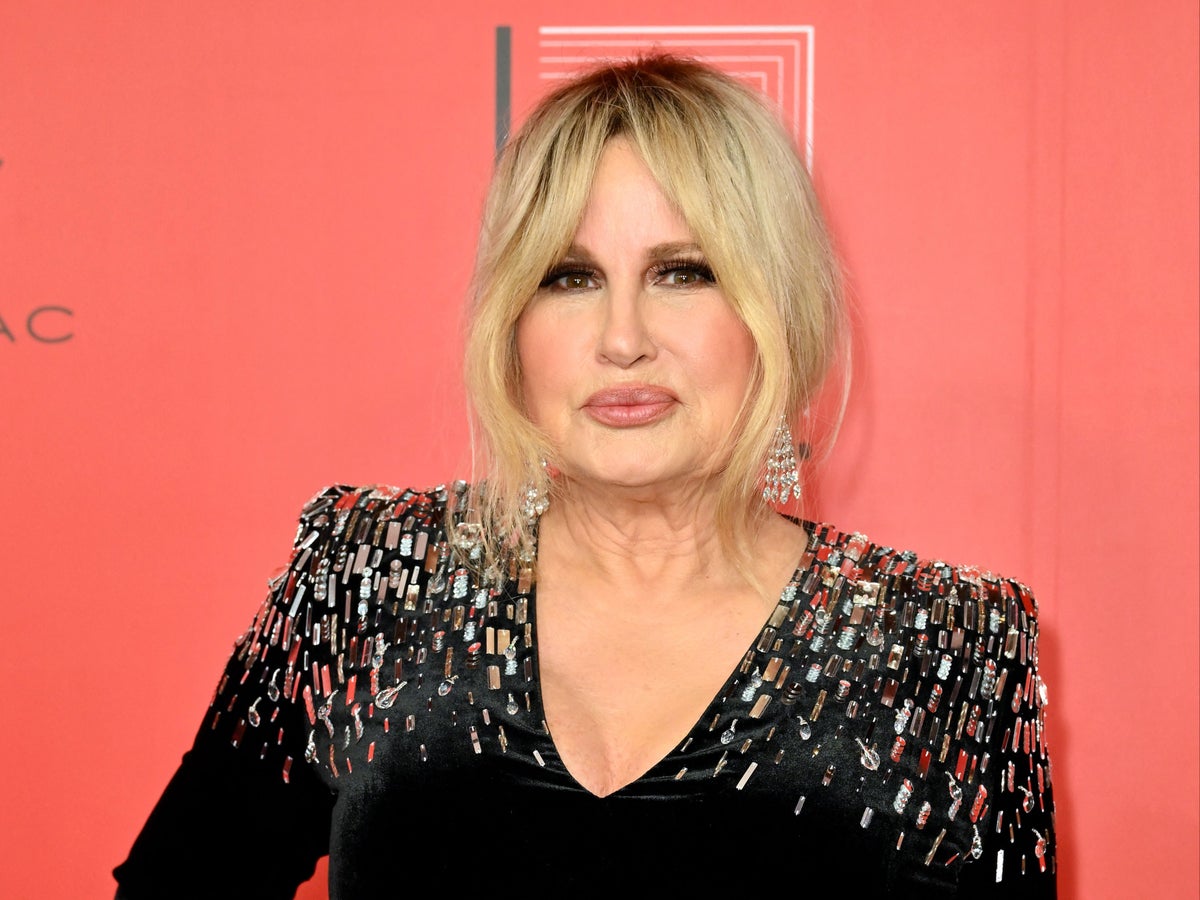 Jennifer Coolidge has spoken candidly about her choice not to have children, with the actress revealing that being "immature" may have influenced her decision not to become a parent.
The White Lotus star, 61, opened up about the topic of children during an interview with GQ, where she speculated about the ways motherhood may have impacted her.
"I'm very, very immature," she said. "I think that has kept me from having children, because I'm sort of a child. Maybe if I had kids, I would've had to have grown up."
Coolidge also revealed that her friends have encouraged her to adopt, but that she believes she'd make a better stepparent.
In addition to the personality traits that she credits for her decision not to be a parent, the actress also suggested that her dating history may have played an impact in her choice.
"I've never had, like, a laid-back boyfriend that was just full of joy, you know?" she said of her history of dating "intense men". "Like, someone who laughs at all your shortcomings. That's never who I choose for myself."
This is not the first time that Coolidge has opened up about the type of men she has dated, as she previously revealed that her "weakness in life" has been chasing "unattainable men".
"My weakness in life has always been men, and - a lot of women do this - you sell out for a guy. A lot of my life was chasing unattainable men, and it got me nowhere," Coolidge told Variety.
She also confirmed this year that she's never found "anyone quite right" when it came to her romantic pursuits.
"I've never found anyone quite right for myself. I haven't found the love of my life," she told Page Six in January, adding: "I think I made some bad decisions. It makes you insecure and you don't think you're great."
In addition to reflecting on the impacts of her own choices, the actress, who has never been married, also revealed during a conversation with Vulture that many of her relationship attempts failed because her partners were intimidated by her success.
"[Men] can be insecure about my success," she told Vulture. "Their perception of your life is so much bigger and better than what it really is. They somehow project a bunch of sh*t onto you, that you're usurping them or you're doing something to them. You're some sort of verb."