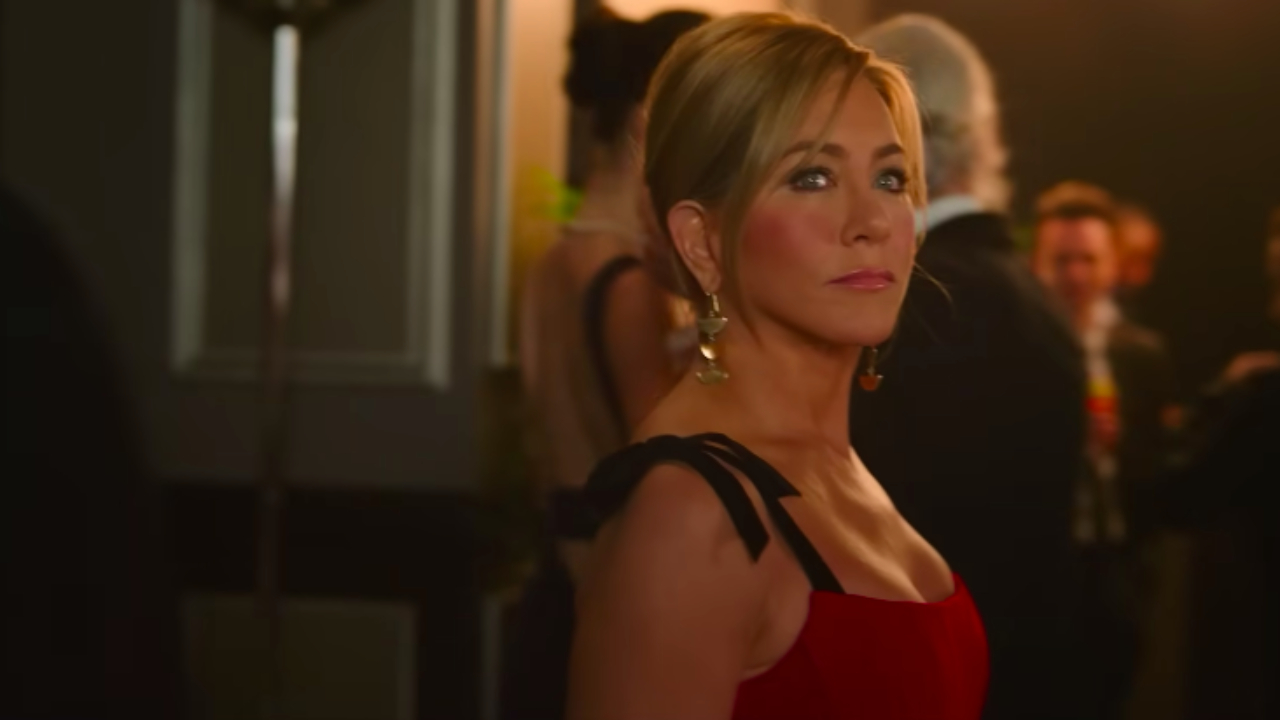 Jennifer Aniston is 54 years old and still looks just as beautiful as when she first rose to international fame filming Friends in the '90s. Even when she was in her forties a decade ago, the TV and film star had no problems showing off her fit body performing a strip tease in We're the Millers or seducing Charlie Day's character in nothing but a lab coat and underwear in Horrible Bosses. In order to maintain in great shape, Aniston has been consistently working out, but admits the downside to doing too much cardio is experiencing burnout and how it "broke [her] body."
Working out is such a positive practice to implement on a routine basis that's good for your body and your mind. Jennifer Aniston has been focusing hard on getting herself into shape, but told InStyle the downside of being pressured by cardio to work yourself harder until you "feel the burn."
The truth is that only you know what you can and can't handle. At the end of the day, the whole point of working out is to ensure you feel good compared to feeling broken. Luckily, Jennifer Aniston found a workout that works well with her needs called Pvolve which provides you with workouts and equipment to look your best without feeling your worst. Recommended by one of her friends, Pvolve can give the Murder Mystery actress low-impact cardio workouts that don't risk a back injury. Sounds petty perfect. 
The Pvolve workout was practically made for the Emmy winner where it doesn't push her too hard, but not too soft either. Another way that Aniston knew that Pvolve was the perfect workout to achieve her fitness goals was when other workouts proved to be too grueling for her.
This demonstrates that there is no universal workout that works for everybody. With so many different forms of exercise to choose from, one has to stick with what accomplishes the results they're looking for. Jennifer Aniston has spoken before on the importance of taking care of herself as she's gotten real about aging in Hollywood. The Marley & Me star has been aware of the critics that spread negativity about getting older in the entertainment business, but that hasn't stopped her from prioritizing the care of her mind and body. 
It's hard to believe, but Aniston was told to lose weight at the beginning of her career because of the belief of the camera adding ten pounds to one's appearance. While Aniston was a healthy weight, she still managed to lose thirty pounds by joining a popular diet plan and giving up foods like white bread and mayonnaise. Fortunately, the Office Space actress continues to care for her own health for herself. Because Aniston struggled with insomnia since her time on Friends, she even made sure to incorporate a nighttime ritual to ensure proper sleep, knowing it would be hard for her to get good exercise and diet without it. It appears this Golden Globe winner has all of the main ingredients for living a healthy life.
As Jennifer Aniston was part of a large ensemble cast on the hit NBC show for ten years, you can guess that the Screen Actors Guild Award recipient does not like to work out alone. 
Why doesn't it come as a surprise that the Friends star prefers to work out with friends? Working out with other people is definitely a good motivator to keep yourself going and encourages more social activity. Aniston stated that her favorite music to work out to was tracks from Lizzo, Rihanna, and old-school '90s hip-hop. So that means it's time to create your Jennifer Aniston workout playlist.
After the Bruce Almighty star got real about the downsides of doing too many cardio exercises, it's a good lesson to everyone that too much of one thing is never good for you. It's always important to listen to your body's needs and go from there. You can watch Jennifer Aniston's latest movie Murder Mystery 2 on your Netflix subscription. Also, make sure to take a look at our 2023 movie releases so you'll know the next time this American actress makes her way toward the big screen.