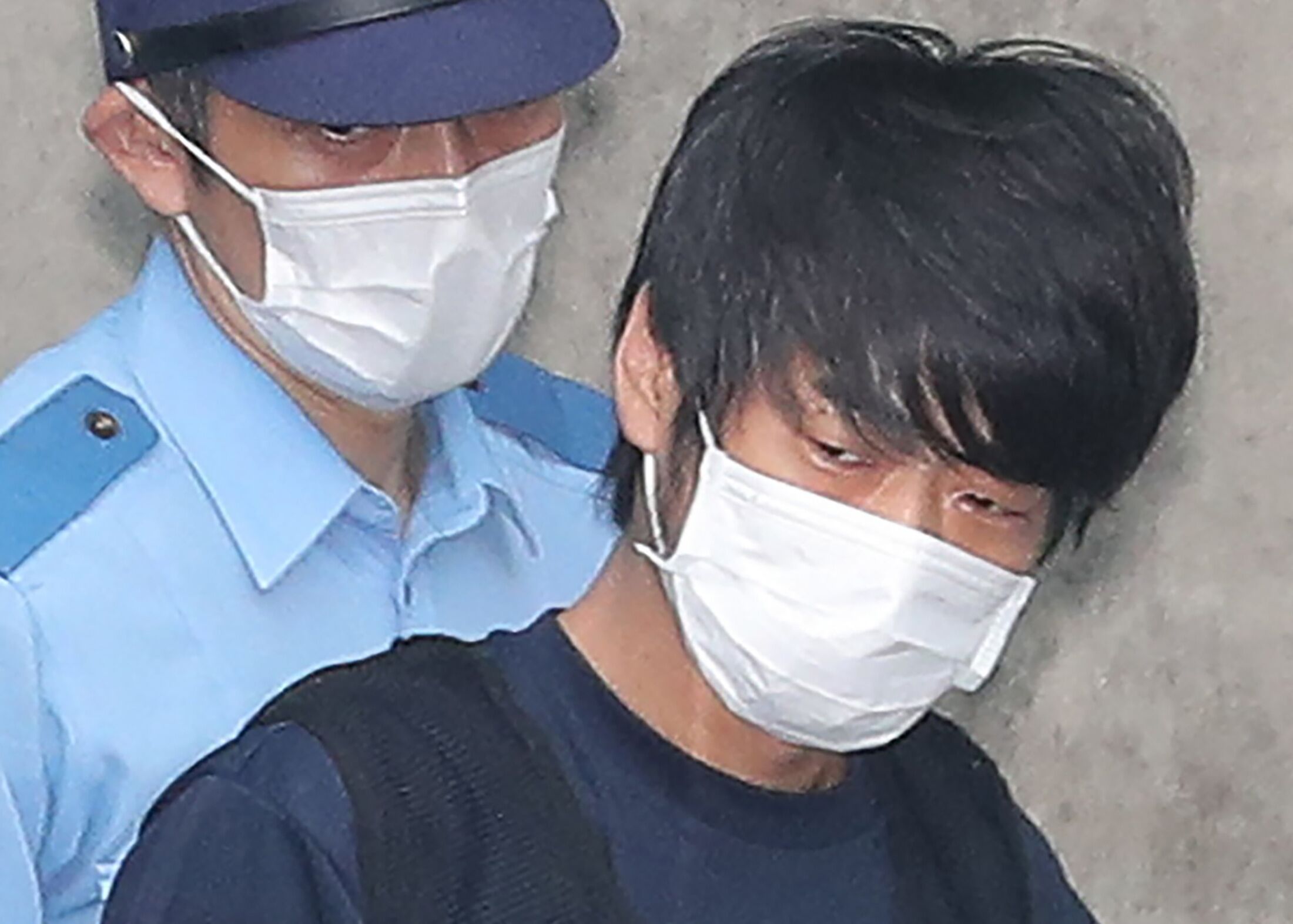 Japanese prosecutors indicted a man in his 40s on charges of fatally shooting former Prime Minister Shinzo Abe last year in a crime that horrified the country and triggered a scandal over the ruling party's links with a fringe religion.
Tetsuya Yamagami was indicted after he was held for months of psychological evaluation and then found fit to stand trial, the Yomiuri newspaper and other local media said Friday. The suspected gunman was arrested on the scene for allegedly shooting Abe with a homemade firearm as the former premier was campaigning for his Liberal Democratic Party in July in the western city of Nara.
The suspect told police he targeted Abe, the country's longest-serving premier, because of his ties with the South Korean-based group formerly known as the Unification Church. The suspect blamed the group for ruining his family by taking excessive donations from his mother. 
Video taken at the time of the killing showed the suspect approaching Abe from behind as he spoke at an outdoor campaign event and shooting him from about 3 meters (10 feet) away.
Ex-Japan Leader Abe Killed in Shooting That Shocks Nation (2)
Public broadcaster NHK reported last month the suspect had been found capable of taking responsibility for his actions and was set to be indicted by Nara district prosecutors. The prosecutors' office declined to discuss details of the legal proceedings over the telephone.
The suspect's trial will renew focus on the LDP's ties with the church, which has a long list of court rulings against it over its fundraising methods in Japan. It could also potentially reignite anger among voters and further undermine already weak support for current Prime Minister Fumio Kishida, who accepted the resignation of his economy minister in October over his links to the religious group.
Abe Killing Puts Pressure on Lawmakers' Unification Church Ties
An LDP survey in September found about half its lawmakers were connected to the church. Many of the religious group members have volunteered at election time to help turn out the vote for the ruling party. 
Kishida's previously high voter support slumped to record lows in some polls in the months following Abe's death, amid dissatisfaction over his handling of the scandal and opposition to the staging of a state funeral for the former prime minister. 
--With assistance from Go Onomitsu.
©2023 Bloomberg L.P.