Japan extends virus emergency; Singapore eases curbs for migrant workers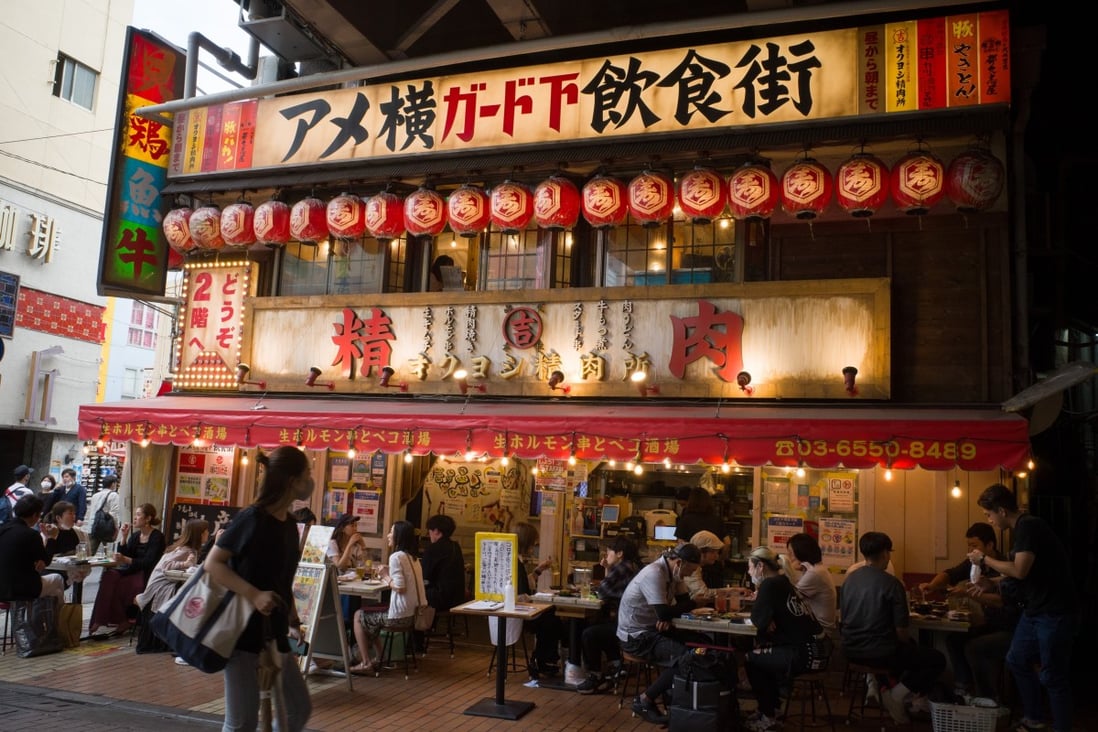 Japanese Prime Minister Yoshihide Suga extended the virus emergency for Tokyo and large parts of the country to September 30 as high levels of Delta variant-infections strain the medical system.
Suga prolonged the state of emergency in 19 areas including Tokyo and Osaka that had been set to end Sunday. The move came as the government looks to ease up on restrictions in the coming weeks if numbers start turning in the right direction.
Suga said on Thursday the government would use vaccination certificates and test results to help ease restrictions. He said the certification systems would help ease the way for a normalisation of economic activities, helping eateries and other establishments hurt by the current curbs.
Economy Minister Yasutoshi Nishimura told an advisory panel earlier in the day: "If the number of new infections continues to fall at the current rate and we bolster the health care system, the strains on medical care are expected to ease greatly by the end of the month."
Kyodo News said restrictions on large-scale events may be loosened. The government also plans to shorten its Covid-19 quarantine period for vaccinated people entering Japan to 10 days from 14 days, the Nikkei newspaper said.
The extension of the measures comes about a week after Suga announced his resignation following a drop in public support as he struggled to contain a record surge in cases. His replacement faces the tricky task of balancing efforts to rein in the virus against the need to support the economy and chart a way forward for normalising activity.
"The emergency extension just means status quo and won't have much of an impact," said Taro Saito, director of economic research at NLI Research Institute. "I don't think we'll be able to return to economic normalcy unless we accept infections to a degree."
The areas set to remain under the state of emergency account for about three-quarters of the Japanese economy. With few legal teeth, the measures have become less effective in changing people's behaviour over time. Many bars and restaurants are ignoring instructions to close early and stop serving alcohol, despite the threat of fines.
Cases in Tokyo have fallen from a peak of 5,773 on August 13 to 1,834 on Wednesday. While the numbers have dropped from records, they are still at some of their highest levels during the entirety of the pandemic.
Japan was slow out of the gate with its vaccination programme but the country has been picking up speed, with 49 per cent of its population now fully vaccinated.
Singapore eases curbs for migrant workers in dorms
Singapore's manpower ministry on Thursday said it would begin easing measures for migrant workers living in dormitories, more than a year after imposing harsh movement restrictions that kept the labourers separated from the community.
Under a pilot programme that begins on September 13, about 500 vaccinated workers from dormitories with a high inoculation rate and having had no Covid-19 cases in the past two weeks will be permitted to visit pre-identified locations for six hours each week.
The first area under the scheme is Little India, a neighbourhood popular with Singapore's Indian community.
The workers are required to take an antigen rapid test before and three days after the visit, the ministry added.
Separately, excursions to local attractions will resume and all other workers will also be allowed to visit recreation centres twice a week, up from once currently.
Activists and migrant rights groups have long urged the government to loosen the strict measures imposed on the migrant workers.
There are 323,000 low-wage workers in the city state who take on jobs shunned by Singaporeans in industries such as construction and estate maintenance. Most of them live in mega-dormitories or quarters at construction sites.
After a large Covid-19 outbreak swept through the dormitories last year, the workers had most of their movement curbed. They were subjected to regular testing and ferried from dormitories to workplaces with minimal interaction with the outside world.
Meanwhile, Singapore is shifting the focus of its daily reports to hospitalisation to turn attention to its medical capacity alongside plans to manage the virus as endemic, as the city state's daily count of Covid-19 cases in the local community rose to the highest it's ever been.
At 81 per cent, Singapore has the highest vaccination rate in the world among countries of more than 1 million people. Yet daily cases – the vast majority of which are mild or asymptomatic – are on the rise.
There's signs that Singapore's mass vaccination is holding down serious cases. While the overall number of daily local cases has doubled in the past week to 450, the number of serious infections requiring supplemental oxygen or intensive care is about the same as last week.
Singapore is changing the way it reports the Covid-19 situation. The Ministry of Health is now leading its daily report with data on serious cases in a shift that focuses attention on its hospital capacity instead of the rising number of cases.
The city state will no longer report the number of linked and unlinked cases "as this is no longer as relevant as before, given our current strategy of living with Covid-19", the ministry said in a statement accompanying its daily update, which will also be cut to once instead of twice a day from Thursday.
"We are now in a very different stage of our battle against Covid-19," the health ministry said. The revamped reports will "reflect the salient issues" such as whether hospital capacity is getting overwhelmed, it said.
While the daily report doesn't list Singapore's system-wide capacity, previous statements suggest the city state isn't anywhere close to its limits. For example, Health Minister Ong Ye Kung in July said as many as 1,000 ICU beds could be made available to Covid-19 patients if needed. Just six are in ICU now. At its peak, in April of 2020, there were as many as 32 people in ICU.
Pub promise for Sydney residents once vaccine target met
Locked-down Sydney residents could enjoy a beer at the pub as soon as next month if the double-dose vaccination rate hits 70 per cent, under an official "road map to freedom" released on Thursday.
Officials in the eastern state of New South Wales, which includes Sydney, said stay-at-home orders would be lifted for fully vaccinated people once it hits the interim Covid-19 vaccine target for adults.
The road map gave no date but current vaccination rates indicate the 70 per cent target may be reached in October.
"A meal with loved ones or a drink with friends is just around the corner," deputy premier John Barilaro pledged.
After 10 weeks of lockdown, the announcement offers more than 5 million people across Sydney a measure of hope – and an incentive for vaccine laggards to get the jab.
Hair salons, gyms, restaurants and cinemas are also set to reopen, and students would return to school from October 25.
If the target is reached in October, Sydney residents would have spent up to four months under stay-at-home orders.
The planned easing of restrictions comes despite New South Wales recording 1,405 new cases on Thursday and warnings from doctors' groups of growing pressure on hospitals.
"When you reopen, you expect an increase in case numbers. But if it's in the vaccinated population, our health system won't be troubled by that," state premier Gladys Berejiklian said.
Almost 39,000 cases have been linked to the outbreak that began in Sydney in mid-June.
Further freedoms are promised once 80 per cent of people are vaccinated – with Berejiklian suggesting international travel could resume for the first time since Australia closed its borders in March 2020.
That came after Prime Minister Scott Morrison acknowledged the "sacrifice" and "heartbreak" endured by tens of thousands of overseas Australians shut out of their home country by tough border rules.
Australia's government has also mooted the creation of a vaccine passport, which is set to be rolled out ahead of cautious plans to restart international travel later this year.
But unfettered domestic travel could take longer, with some states still pursuing "Covid zero" policies and reluctant to allow free movement.
Morrison praised the New South Wales reopening plan, saying there would not be a national "freedom day" but the country needed to embrace the gradual easing of restrictions despite expected difficulties.
"We need to be able to move forward … And so it is important to push through and hold your nerve through that process."
Reporting by Dewey Sim, Bloomberg, Agence France-Presse