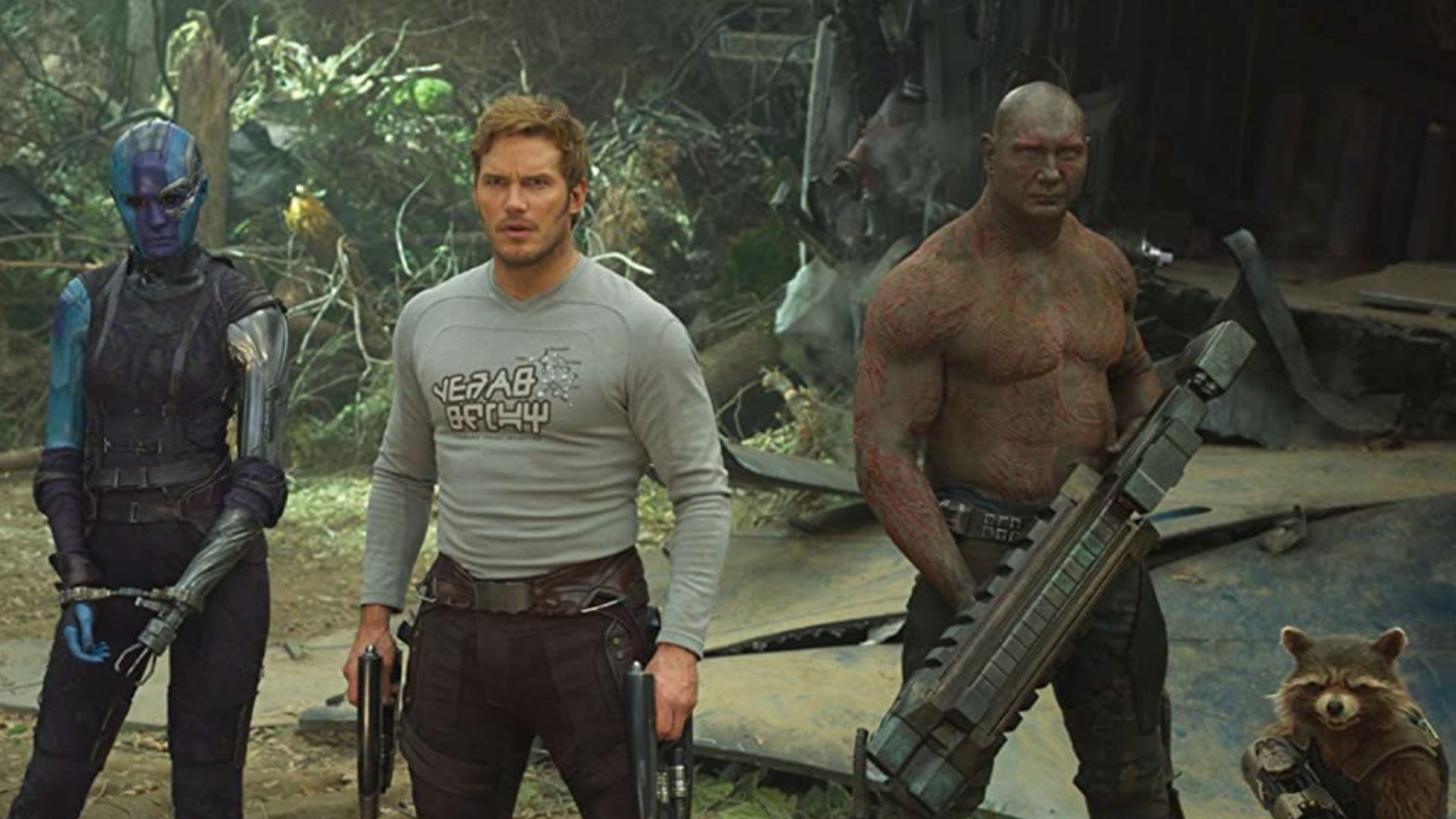 James Gunn shared a touching message about the inception of Guardians of the Galaxy on Star Wars Day.
"11 years ago I had a meeting with Marvel Studios about the possibility of doing a Guardians of the Galaxy movie. I remember driving home & thinking I didn't want to make a movie LIKE Star Wars, but a movie that made people FEEL like Star Wars made me feel as a kid," Gunn tweeted.
The first iteration of GotG appeared in Marvel Super-Heroes #18 back in 1969. A modern version of the team was released in 2008, with Star-Lord, Rocket Raccoon, Groot, Phyla-Vell, Gamora, Drax, and Adam Warlock on the roster. The first Guardians of the Galaxy feature film was released in 2014 to rave reviews and massive box office success.
He continued: "Outlandish characters, extraordinary locations, a space opera with a touch of magic filled with heart. Thank you, Star Wars, for inspiring me, & how appropriate that the third part of our trilogy is playing in theaters all across the world tonight on May the 4th."
Guardians of the Galaxy Vol 3. sees Star-Lord and co. settling into life on Knowhere, but it isn't long before their lives are upended by the echoes of Rocket's (Bradley Cooper) turbulent past. Peter Quill, still reeling from the loss of Gamora (Zoe Saldana), must rally his team around him on a dangerous mission to save Rocket's life – a mission that, if not completed successfully, could quite possibly lead to the end of the Guardians as we know them.
Vol. 3 sees the end (for now) of Gunn's duties at Marvel as the filmmaker goes on to head DC Studios and direct a new Superman movie slated for a 2025 release date.
For even more on Guardians of the Galaxy 3, see our interviews with Chris Pratt on a potential Star-Lord return and his belief that you'll be surprised by how dark Guardians of the Galaxy 3 is, as well as Chukwudi Iwuji on how the High Evolutionary is one of Marvel's most irredeemable villains. You can also check out our writer's view on why Guardians of the Galaxy 2 is a celebration of fatherhood.
If you've seen the movie, head to our spoilery deep dives on: