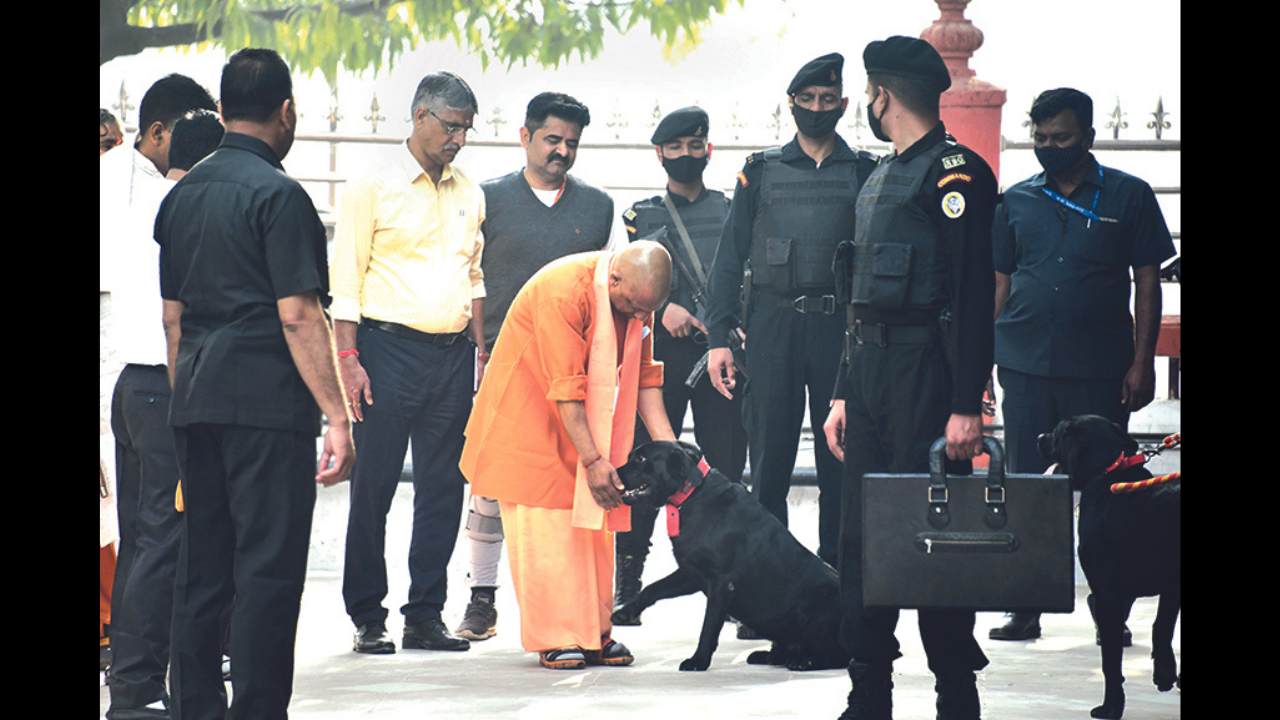 GORAKHPUR: Reacting sharply to Suheldev Bharatiya Samaj Party (SBSP) Mau candidate and mafia don-turned-MLA Mukhtar Ansari son Abbas Ansari's alleged threat to the state officials, Chief Minister Yogi Adityanath on Monday said that "people won't allow them to settle scores".
"Jaisa baap waisa beta (like father like son)... people won't leave them in a state where they'll be able to settle 'hisab-kitab' (score)," said CM Yogi while speaking to the media here on Monday.
The CM, who had reached Gorakhpur on Sunday evening, also appealed to the people to vote in large numbers in the last phase of state assembly elections. Later, during 'janta darshan', he met 150 people in the Gorakhnath temple. Abbas is contesting from Mau on the ticket of SBSP, which has a tie-up with the Akhilesh Yadav-led Samajwadi Party. In a purported video that went viral on social media last week, Abbas is seen telling a crowd during an election event that he had "spoken to Akhilesh to make sure that no transfer or posting takes place in next six months after the party comes to power in the state".
"Those who are here, will remain here. First, account will be settled with them and only after that their departure papers will be stamped," Abbas is purportedly seen saying in the video.
The CM also said that "the SP has no sentiments for the poor, women's security, youth, farmers but only for professional criminals and terrorists. "Five years ago the state was identified with anarchy and goonda raj and today rule of law has been established in the state," he added. He appealed to people to "not to make successful the plans of terrorists and those who issue threats" and thanked officials, employees and media workers for their hard work during the election and making the festival of democracy successful.