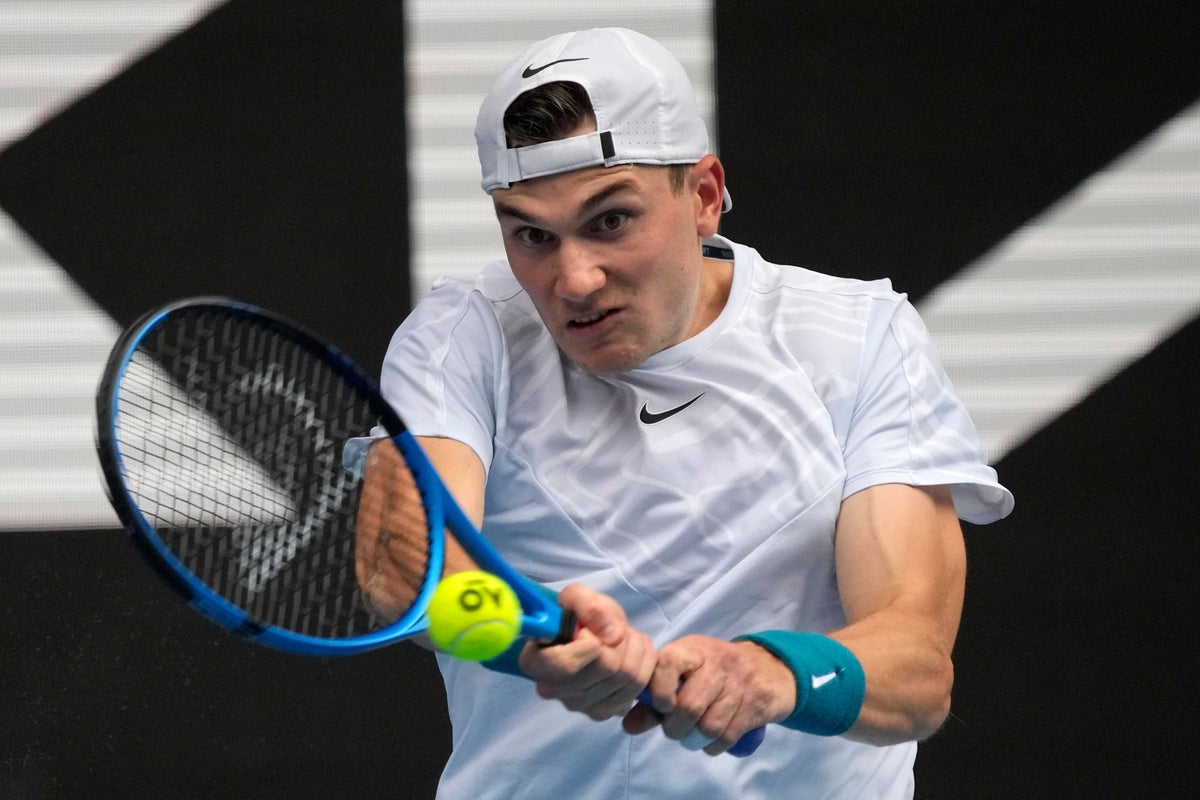 When Rafael Nadal drew Jack Draper in the Australian Open first round, it was no secret that the Spaniard's team felt he had been handed a nightmare opening match to start his title defence. As the 21-year-old Draper took the second set to level those early fears were beginning to turn into real concern, but in the hot afternoon sun in Melbourne the Briton's chances were starting to melt away. Ambitions of a seismic upset were reined in by cramps as Nadal was able to haul Draper back, but the defending champion will need to improve if he is to match his stunning exploits of last year.
He keeps those chances alive, at least, but they are beginning to look slimmer after an error-strewn performance broke out from a first set of decent quality. Draper more than held his own in the opener but Nadal's level dropped dramatically in the second as the mistakes mounted. The world No 38 Draper took the first four games, settling to add further power to his physical game, but lost his momentum early in the third as he began to stretch out his legs and his movement suffered.
The trainers were called - briefly sparking a response from Draper to break back in the third, while also disrupting Nadal's rhythm - but they could only prevent the inevitable for so long. After Nadal raised his game to clinch the third, the leg cramps returned viciously in the early stages of the fourth. By the end, Draper could barely walk and a gruelling battle on Rod Laver Arena was quickly wrapped up, but only after three hours and 40 minutes.
Nadal battles on and the 36-year-old was quick to put the result in perspective after his struggles of the past six months. This was the Spaniard's first win of the year, following a run of six defeats in seven stretching back to last year. "It was a positive start," he said, and after some concerns surrounding the lingering effects of an abdominal injury there were flashes of his power and top-spin returning, too.
As for Draper, when he emerged onto the Rod Laver Arena to face his idol and the defending Australian Open champion, the 21-year-old would have been allowed a moment to soak in how far he had come. This time last year Draper was ranked 262nd in the world and slugging it out on the Challenger circuit, but this was a reminder of the work he still has to do on the physical side of his game. Nadal was able to secure victory by outlasting an opponent 16 years younger, even if Draper has been hit by a pre-season disrupted by illness.
"Going to this trip in Australia, I was very undercooked, to be honest," Draper said. "After last year, I was really excited about doing a good pre-season. It's a good chance to get five weeks of really good training, especially with my new fitness trainer, who is amazing. I had two viral infections so had to be on antibiotics on two occasions. Lost five of those seven weeks.
"I think I surprised myself with where I've been at. Obviously this physical thing is going to take time. It's going to take patience. But I'm fully aware of that and I'm willing to do everything I can to put myself in a great place moving forward."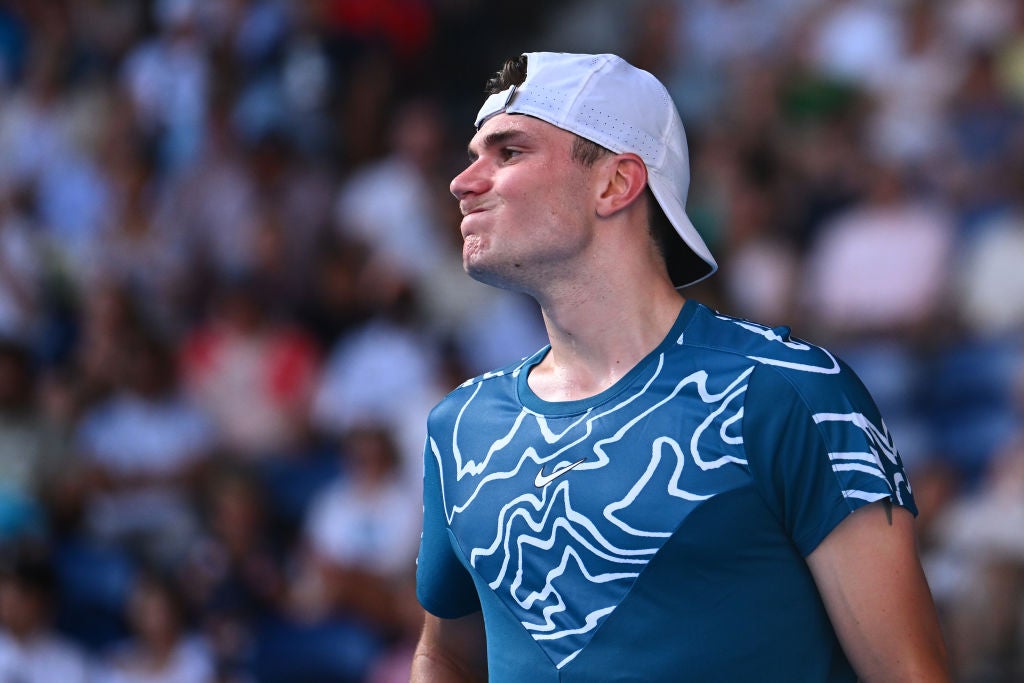 This was a further example of why there is so much excitement around Draper, however. The Briton's rise was rapid over the final half of last season, in part thanks to modelling his game on the 22-time grand slam champion Nadal. Draper admitted last week that he used to dress like Nadal when he was younger, and even now the big left-handed topspin forehand bears some similarities.
There wasn't much to separate them in the opening set, which also saw Nadal produce his best level of the match. Nadal's serve and forehands were hit with power and although his opponent was largely equal to it, a couple of sloppy moments from Draper and quality from the defending champion down the stretch decided it.
But Nadal's level suddenly dropped after leaving the court at the start of the second. His forehand had lost its intensity and accuracy - there were 14 unforced errors in the second set alone - and as Draper held on to his advantage to level, it was indeed turning out to be the horror draw many had feared. But five sets is a different task and as Draper faded, not for the first time due to physical struggles, Nadal was given another opportunity to find some much-needed improvement.