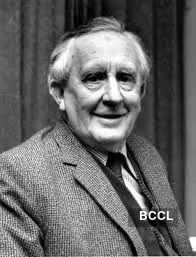 Born in South Africa on January 3, 1892, author John Ronald Reuel Tolkien's 'The Hobbit' was published in 1937 followed by the first 'The Lord of the Rings' book in 1954. And the rest as they say is history. Now, over 50 years after his death, JRR Tolkien's works are still read, watch, and loved by people across the world. And so celebrating the life and work of the author, a new coin featuring Tolkien will soon be released by the Royal Mint.
The coin features a unique monogram of Tolkien on one side of the coin, his name at the top which is followed by the year of his birth and death, and at the bottom he is described as "writer, poet, scholar." Here's a look at the coin: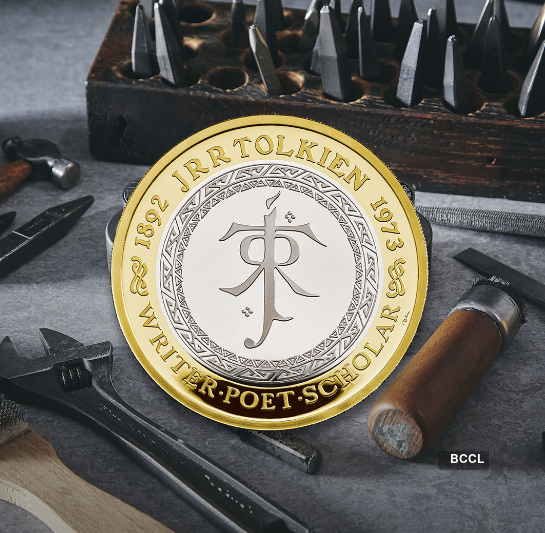 Photo: The Royal Mint/ Instagram
"In honour of Tolkien's intellect and imagination, this UK £2 coin features a design by the artist David Lawrence, which features Tolkien's unique monogram encircled by a skilfully designed runic band. 'NOT ALL THOSE WHO WANDER ARE LOST', a quote taken from the poem 'The Riddle of Strider', which features in Tolkien's The Fellowship of the Ring, serves as the coin's edge inscription," reads a statement on the Royal Mint's website.
Talking about creating the coin, Lawrence said in a statement, as per Comicbook.com, "I created several roundels to contain the monogram. Eventually, these were whittled down to abstract shapes; versions containing tortuous intertwined serpents were interesting, but they were somehow distracting and lacked gravitas. I created the abstract shapes from scratch, choosing a couple of fonts that have a slightly quirky, magical look, whilst remaining fully legible."
The coin featuring Tolkien is a part of the Royal Mint's 2023 Annual Sets, which also features a commemorative coin of His Majesty The King.
Meanwhile, in 2022 JRR Tolkien's last surviving child Priscilla Tolkien died at the age of 92 years. She never got married or had children. 'But newly released probate documents reveal that the academic left an estate worth £10 million to the Tolkien heirs,' The Daily Mail reported.