ISL: Resilient SCEB hold Mumbai 0-0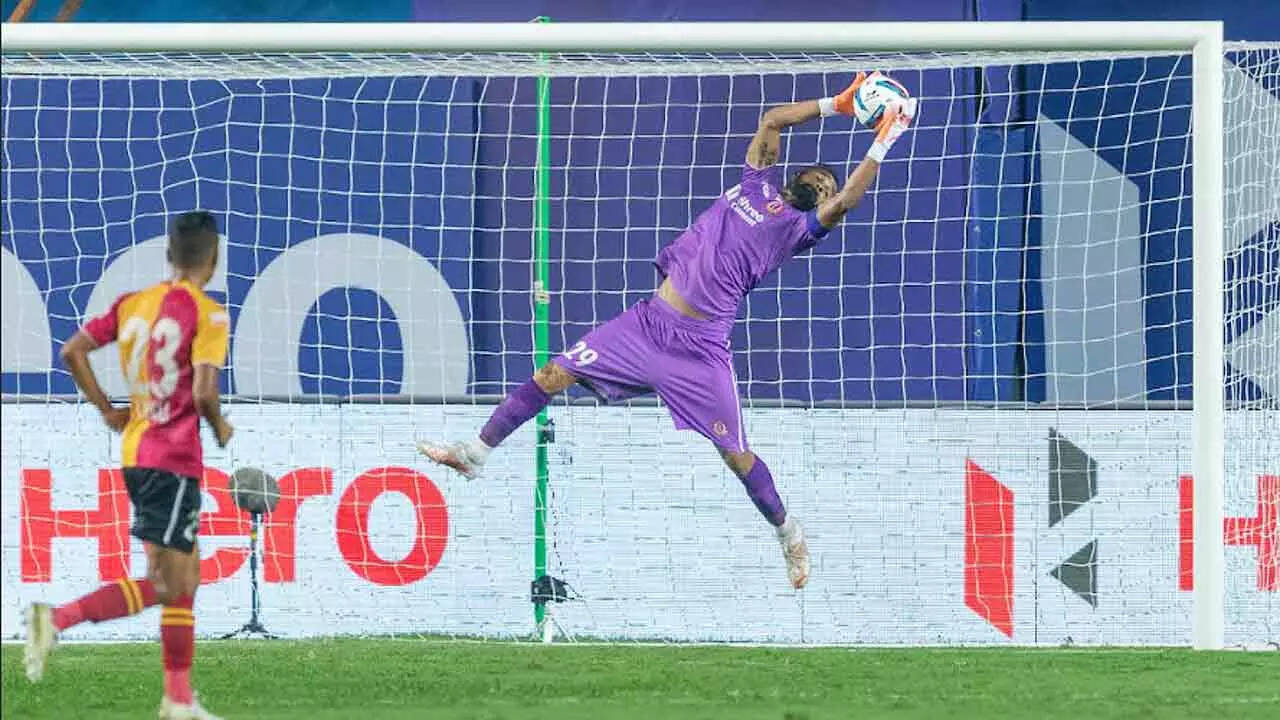 SC East Bengal's wait for a victory in the eighth edition of ISL continued as the red and gold brigade held defending champions Mumbai City FC 0-0 at the Tilak Maidan on Friday, thus ending the first phase of their campaign with just six draws and staying at the bottom of the table.
It was quite a frustrating night for Des Buckingham's defending champions, who may have regained the top spot provisionally with17 points from10 games, but their recent struggle in getting over the line against the face of adversity looked evident throughout the match.
They threw everything into the rival box, looking for a goal, even had a penalty appeal waived off, but found in the opponents an adversary who appeared determined and disciplined in their defensive shape. SC East Bengal's second draw in a row since Renedy Singh took charge of the side as an interim coach following the sacking of Jose Manuel Diaz on December 28, thus, should leave the former India captain with a mixed bag of emotions.
On the one hand, SC East Bengal became the first team to end the first phase of the league without a win. However, on the other hand, the way the red and gold rear-guard stood up to the challenge, keeping the likes of Igor Angulo and Ahmed Jahouh at bay, hinted at a sense of resurgence post Diaz days.
Arindam Bhattacharya was excellent under the bar, coming up with several saves, notably the one in the 55th minute when he tipped Cassio Gabriel's long-ranger over the bar shot in the second half.
Adil Khan and Sourav Das also manifested this fighting spirit, leading the defensive charge brilliantly and forcing Mumbai City to end the game with just two shots on target.
It was essentially a fight between East Bengal's defence and Mumbai's attacking prowess. However, on a few occasions, East Bengal sniffed their opportunities, trying to unsettle the rivals on the counter-offensive. One such chance came early on, but Daniel Chima Chukwu squandered it from close.