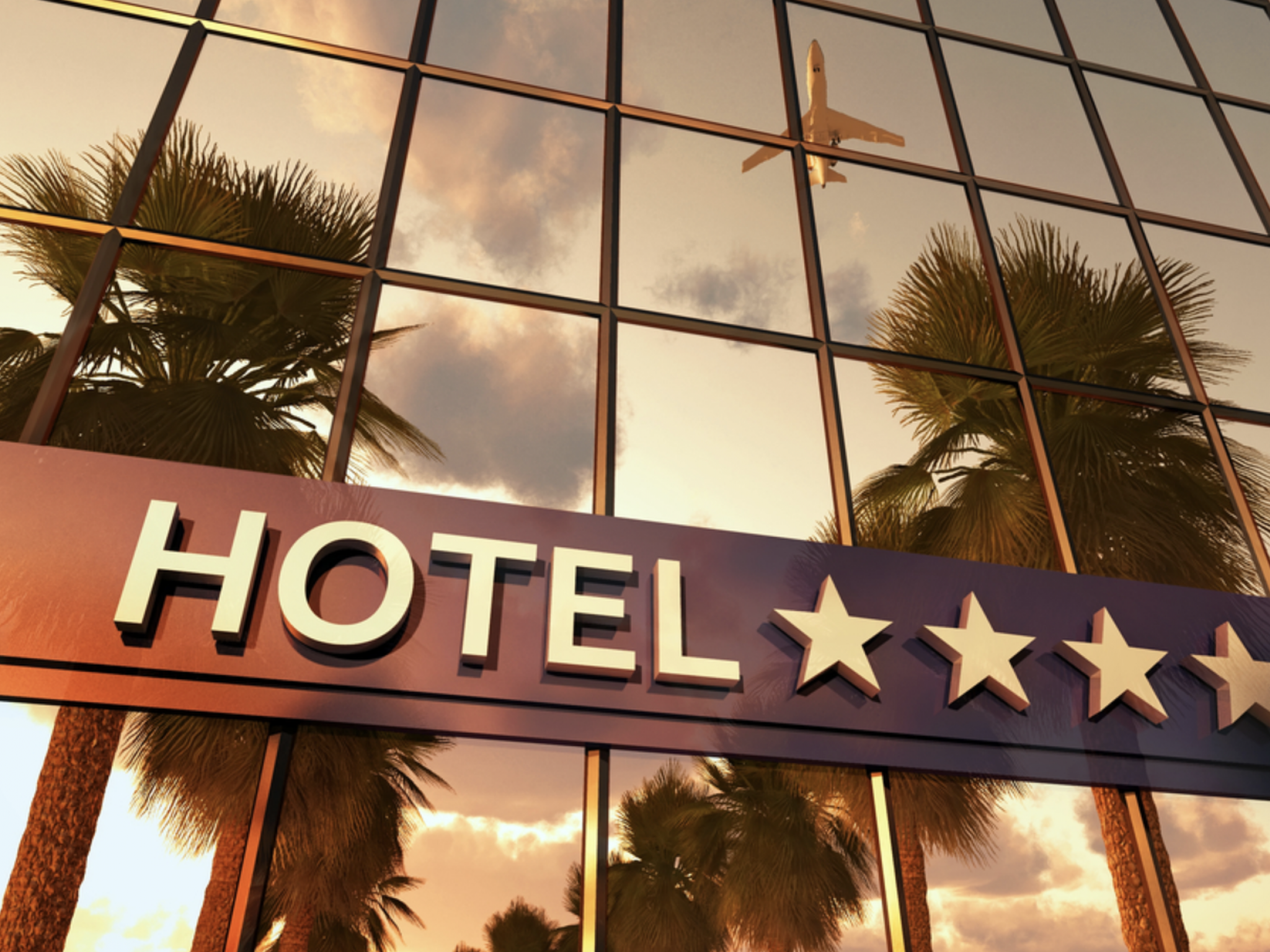 Host Hotels & Resorts Inc. (NASDAQ:HST) is off about 28% from its high of $21.63 set last May. The dividend of 48 cents is 3%. So is now a good time to buy this real estate investment trust (REIT)? Take a closer look:
On its website, Bethesda, Maryland-based Host Hotels & Resorts calls itself "the world's largest lodging REIT." It owns and operates 78 hotels with over 42,000 rooms in 20 of the top markets across the U.S. Its portfolio includes well-known names such as Marriott, Hilton, Sheraton and Hyatt. It owns many upscale properties in central business districts conveniently located near airports.
Host Hotels & Resorts is an S&P 500 company with a total enterprise value of $18.2 billion. 
The 52-week range for the stock is $15.10 to $21.63, and it's about break even on the year, beating the negative overall S&P 500 by a wide margin. But looking at its five-year track record, including dividends, Host Hotels & Resorts has lost about 10% over that time. To its credit, the stock is up about 13% off its lows in July.
The good news is that revenue has risen over the past four quarters. Second-quarter revenue of $1.38 billion was up 105% year-over-year. Earnings per share (EPS) was also up 526% year-over-year. The bad news is that EPS has been inconsistent from quarter to quarter over the past year, with two negative quarters out of the last five. The next earnings call is scheduled for Nov. 2.
The dividend bounced between 25 cents and 20 cents several times from 2017 to 2020. But in June 2020, Host Hotels & Resorts was forced to slash its dividend to only 6 cents when COVID-19 dealt a serious blow to the travel industry. The dividend has only partially recovered since then.
Second-quarter funds from operations (FFO) of 58 cents and a payout ratio of 11% leave plenty of room for dividend growth if Host Hotels & Resorts is willing to take that step. But the question is: Will the REIT hike the dividend or use much of the FFO to pay down its ongoing debt of $4.2 billion?
Given its most recent track record, one might expect Host Hotels & Resorts to come through with decent revenue and EPS in its next quarterly report. But income investors don't want a roller coaster ride of dividends — they want stable and secure dividends that grow slowly over time. And this stock has basically gone nowhere over the past five years while providing only half of what other hotel REITs pay in dividends.
So is now a good time to buy Host Hotels & Resorts? Probably not. There are better REITs to be found, and with inflation and recessionary fears still in the market, it could be quite some time before Host Hotel & Resorts finds its footing.
The recent bounce off the lows is promising, and hopefully, the company will announce a dividend increase if the upcoming earnings report is positive, but it might be prudent for investors to at least wait to see the report before purchasing Host Hotels & Resorts.
Read next: Rapidly Growing REIT Sustains 8% Dividend In Bear Market
Latest Real Estate Investing Insights:
The CalTier Multi-Family Portfolio Fund recently completed a new investment in lakefront multifamily and mixed-use development. The CalTier Multi-Family Portfolio Fund is one of the few non-traded real estate funds available to non-accredited investors and has a minimum investment of $500. Year to date, the fund has produced an annualized cash-on cash return of 7.02%.
Fundrise released its Q3 performance for all Fundrise-sponsored funds, showing positive returns of 5.4% YTD, an outperformance relative to the stock market of approximately 30%.