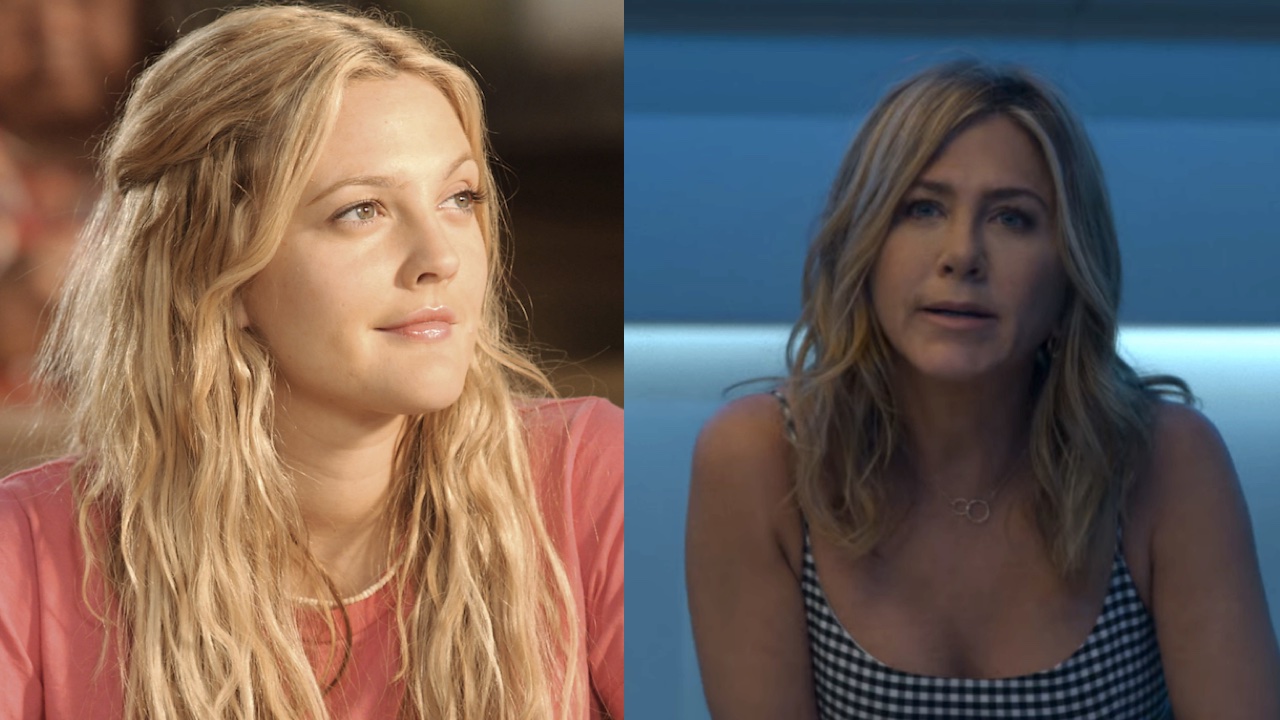 Comedian Adam Sandler has had a long and wildly successful career, with a ton of beloved movie titles on his long resume. During his time on the big screen, he's had two major collaborators in the form of Drew Barrymore and Jennifer Aniston, who have played Sand Man's girlfriend/wife in multiple projects. But is Barrymore or Aniston a better love interest for Sandler? The Murder Mystery 2 stars have weighed in.
Jennifer Aniston is once again playing opposite Adam Sandler in Netflix's upcoming movie Murdery Mystery 2, which recently had its premiere and will be available at the end of the month with a Netflix subscription. That dynamic duo spoke to Good Morning America about their forthcoming comedy, and Sandler being recognized at the Kennedy Center Honors. During that event Aniston and Drew Barrymore did a bit about their faux rivalry, with the Friends icon sharing to GMA:
It looks like the trio of Drew Barrymore, Jennifer Aniston and Adam Sandler have heard the online chatter about who is the best love interest for the SNL alum. But the two beloved actresses don't seem to actually have any sense of competition, and they were all too happy to poke fun at themselves. We'll just have to see if this helps to quell the ongoing discourse. 
Despite the competition happening by moviegoers between Jennifer Aniston and Drew Barrymore, it turns out that the Murder Mystery stars actually want to work on an upcoming project with all three of them. Later in that same interview they spoke about this, saying:
Aniston: That's what we've been pitching, we want to put all three of us together. Just put an end to this competition.
Sandler: There's no competition! Two great ladies, but it would be amazing doing a movie together.
Honestly, sign me up. While Drew Barrymore largely stepped away from acting to concentrate on her daytime talk show, she's been hinting at wanting a return. Specifically she's mentioned another project with Adam Sandler, but why not have Jennifer Aniston in on the fun too? 
If the Murder Mystery franchise gets a threequel, that might be the perfect opportunity to bring Drew Barrymore in and unite all three of these A-listers. On top of working with one of her favorite co-stars, this type of project also has the potential to give Barrymore a chance to travel with Adam Sandler. After all, Murdery Mystery 2 featured photography in both France and Hawaii (see the trailer here). And the first movie included locations like Milan. 
Murder Mystery 2 will hit Netflix shortly on March 31st. In the meantime, check out the 2023 movie release dates to plan your next movie experience.