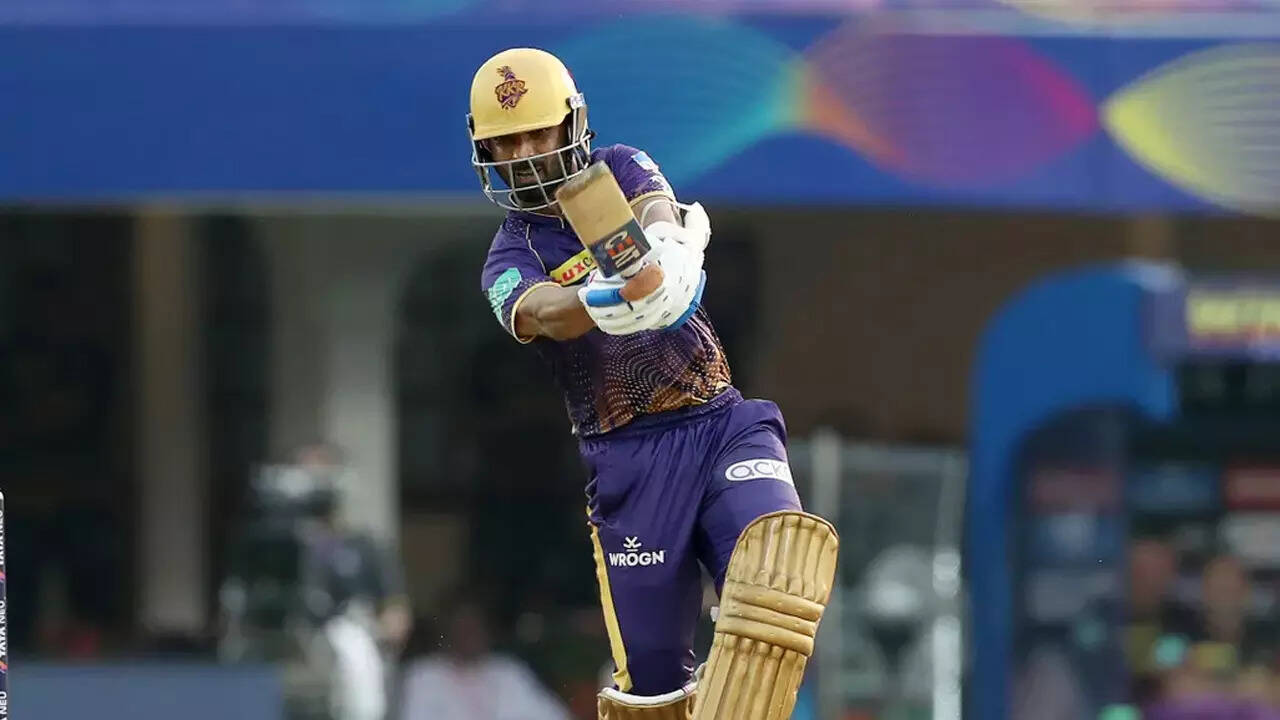 KOLKATA: It was a hat-trick of error on the part of on-field umpire Jayaraman Madanagopal during the Kolkata Knight Riders and Delhi Capitals' IPL match at the Brabourne Stadium in Mumbai on Sunday.
It turned out to be a dramatic start to KKR's chase of 216 runs for victory against DC.
The former Tamil Nadu first-class cricketer-turned umpire ruled opener Ajinkya Rahane caught behind in the very first ball of the KKR innings. There was a definite noise and the umpire ruled in favour of left-arm pacer Mustafizur Rahman's appeal which was backed loudly by DC skipper Rishabh Pant behind the stumps. However, Rahane immediately went for a review which showed the ball had kissed his pads before going to the wicketkeeper.
In the very next delivery, Madanagopal again raised his finger as the Bangladesh pacer this time appealed for a leg before wicket decision. Rahane once again went upstairs. On review, it was found that the Mumbai batter got an inside edge onto the pads and the third umpire thus allowed him to stay put.
The opener missed an off drive to the next delivery that pitched well outside the off stump. However, there was no reaction from the bowler or the wicket keeper Pant. But the right-hander turned out to be lucky again as TV replays clearly showed the batter got an edge to that.
Mustafizur finished the over giving away just two runs. However, Rahane too did not survive long as he mistimed one trying to play DC's another left-arm pacer Khaleel Ahmed towards long-on and Shardul Thakur ran backwards from mid-on to hold on to it after fumbling a couple of times.