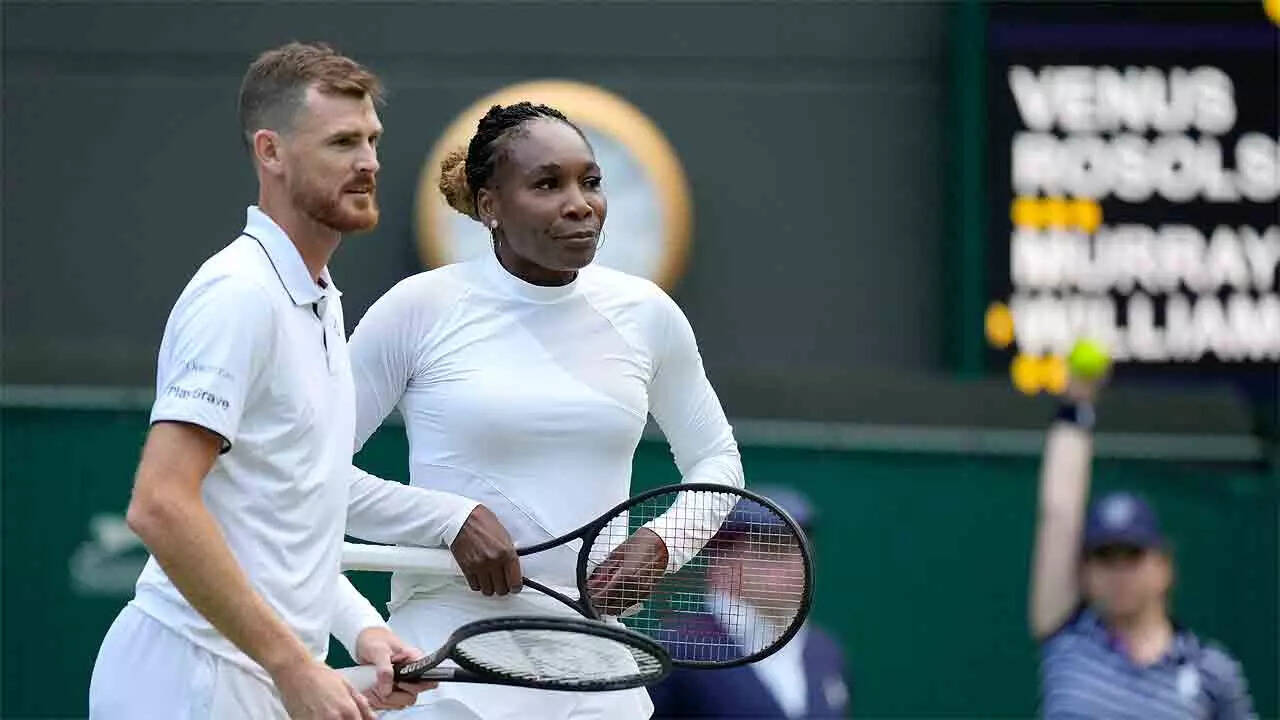 Teams up with Jamie Murray, enters second round of mixed doubles
LONDON: The Williams sisters are huge box-office draws. Singles, doubles or the mixed event. Whatever the avatar.
Venus Williams, 42, ranked 500-something in singles, hasn't played on the Tour since August last, when she was on the singles draw in the Chicago Open. Late on Friday, she was on Court No. 1 playing the Wimbledon mixed-doubles with Jamie Murray.
The wildcards beat Alicja Rosolska and Michael Venus 6-3, 6-7(3), 6-3 in the 1st-round. Venus, who wears many hats, including those of entrepreneur and fashion designer, had no plans to play Wimbledon.
"I was very busy. It's easier to be on tour than off tour. I should just come back (on tour) so I can sleep a little more," she said. "I'm a professional athlete, that's who I am. But I'll be all right without, I'll be all right if I'm here."
By her own admission the decision to play at SW19 was 'super last-minute'. "Inspired by Serena," she said. "I saw the grass and I got excited. I was at the French Open even, it's a beautiful event, but my heart didn't beat the same way."
This was the second time the American legend asked Murray to partner her. Venus, who has five Wimbledon singles titles and six doubles crowns, all with sister Serena, hasn't won the mixed-doubles here. "I haven't played in a year. Practice is so much different from a match," Venus said.
While Venus didn't drop a date for a possible comeback in the singles, she's in the mixed doubles draw at Wimbledon to win it. The question then was a poor lob. Are you here for the experience or are you going to go all the way? "Are you going to write a good article or a halfway decent one?" Venus came back. 'I'm going to do what I usually do', the journalist responded. "Us too," she finished.