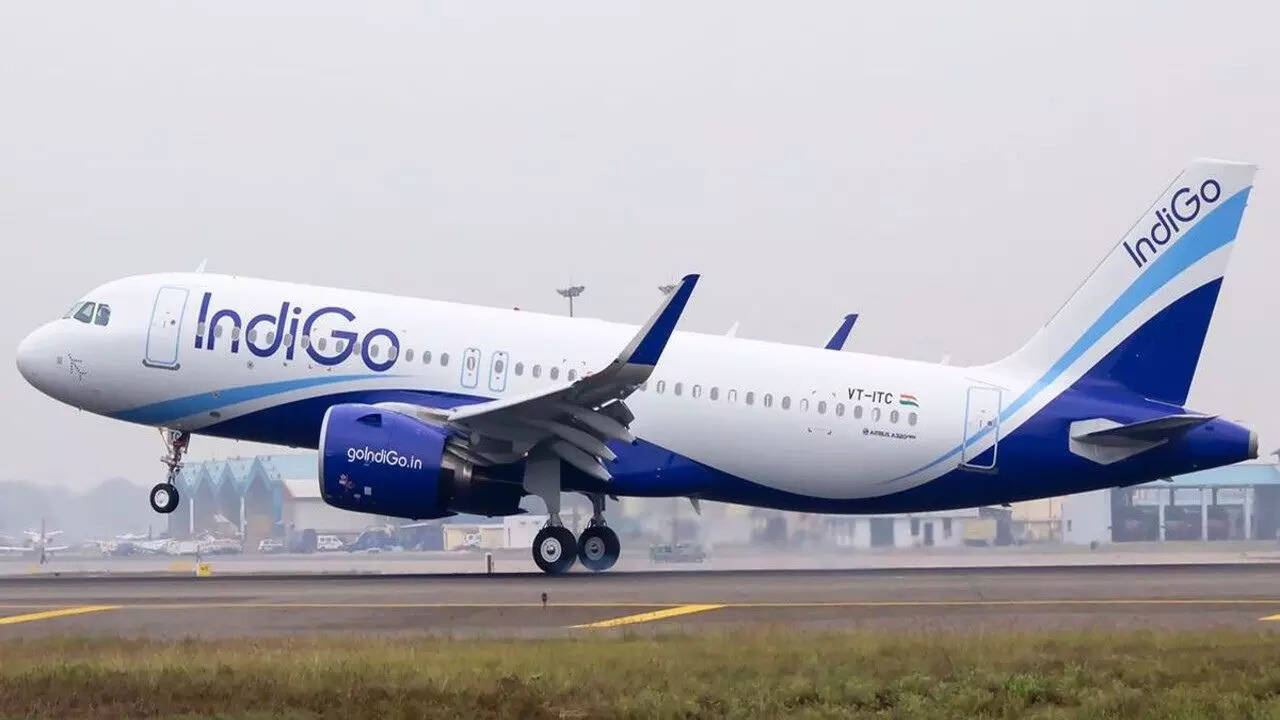 NEW DELHI: "Jaana tha Japan, pahunch gaye Cheen samajh gaye na." IndiGo has brought to life this Kishore Kumar's evergreen song by flying a passenger from Delhi to Udaipur instead of Patna on January 30.
The Directorate General of Civil Aviation has sought a report from the airline on this case and a senior official said "appropriate action" will be taken against IndiGo for the same.
The passenger, Afsar Hussain, was to fly out of Delhi Airport's terminal 1 to Patna on 6E-214. "Boarding for this flight was not via aerobridge and through coaches. He was at the right gate; got his card scanned and then exited the terminal building to board the coach that was to take him to the remote stand where the aircraft that was to operate as 6E-214 was parked," said people in the know.
This is where the mix-up reportedly happened. On exiting the terminal building, Hussain inadvertently boarded a coach meant for passengers going to Udaipur on 6E-319. The mechanical stub-retention that happens at the base of the ramp of the aircraft failed to detect Hussain was boarding the wrong flight. The passenger also did not realise that he was on the wrong aircraft when inflight announcements were made regarding the distance and flying time for Udaipur.
It is not yet known if IndiGo started looking for him when Hussain — whose boarding card was scanned for the Patna flight — did not board the same. Hussain realised he has reached Udaipur instead of Patna when he landed in the city of lakes and then informed the airline. Realising its lapse, IndiGo reportedly flew him back to Delhi the same day and then to Patna on January 31.
In a statement, IndiGo said: "We are aware of the incident that took place with a passenger in 6E319 Delhi-Udaipur flight. We are engaged with the authorities on this matter. We regret the inconvenience caused to the passenger."
Officials across airlines are wondering how this lapse happened as there are multiple checks to ensure such a thing — people boarding a wrong flight — does not happen. Boarding cards are scanned at terminal when a passengers heads to the aircraft whether by coach or aerobridge. When a coach takes passengers to aircraft, at boarding time the boarding card is re-checked at the ramp.