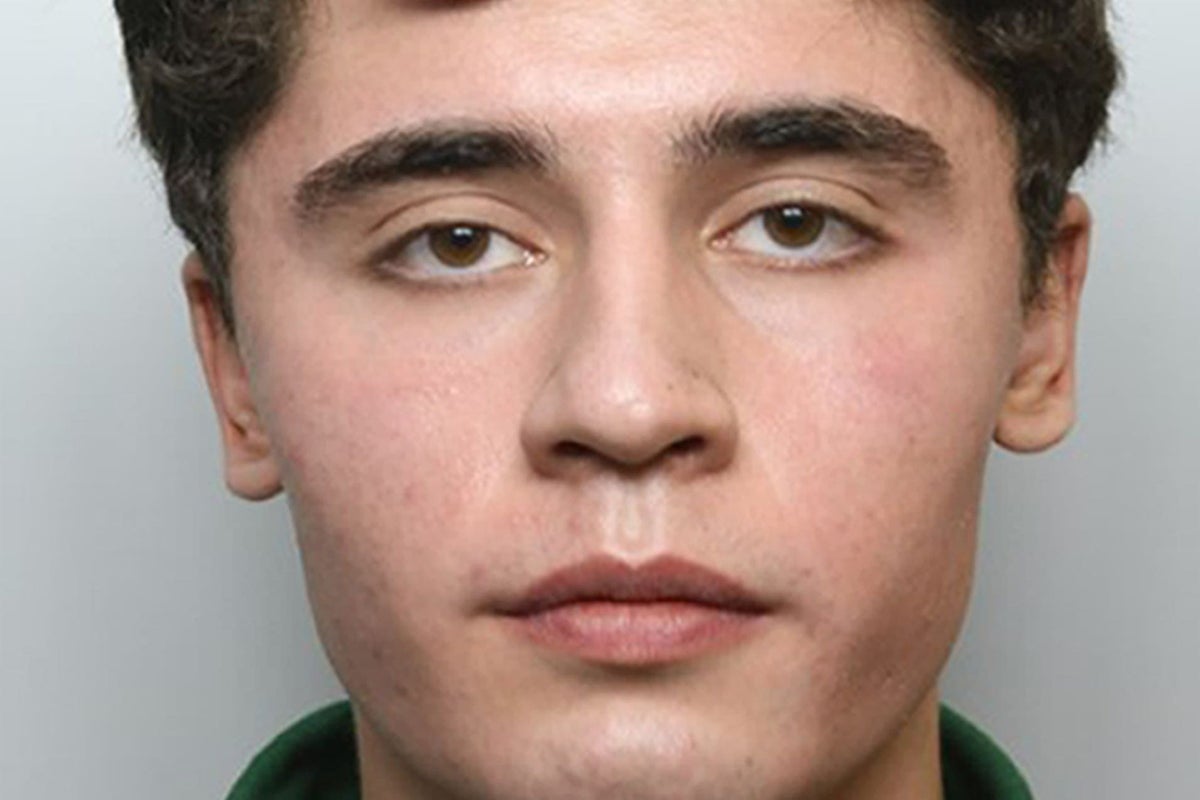 An independent investigation will take place following the prison escape of a former soldier accused of terrorism, the Justice Secretary has said.
Daniel Abed Khalife, 21, who according to reports is accused of gathering information for Iran, went missing in his cook's uniform from HMP Wandsworth on Wednesday, prompting extra security checks at major transport hubs.
Justice Secretary Alex Chalk told MPs that two urgent reviews would also take place regarding the categorisation and placement of all HMP Wandsworth prisoners and all those in custody charged with terrorism offences.
Chief Inspector of Prisons, Charlie Taylor, told the PA news agency staff shortages are "the source of many problems" at the prison, adding: "Something obviously went wrong in terms of security, and that will come out over time."
Mr Chalk said that "strapping" was found underneath a delivery vehicle which he added may indicate Khalife held on to the underside of it in order to escape.
There are fears the fugitive – who has been missing since 8am on Wednesday – might try to flee the country.
Detailing what he knew of Khalife's escape, Mr Chalk told MPs on Thursday: "At approximately 7.30 yesterday morning, a vehicle which had made a delivery to the prison's kitchen left HMP Wandsworth.
"Shortly afterwards, local contingency plans for an unaccounted prisoner were activated and in line with standard procedure the police were informed.
"The prison was put into a state of lockdown while staff attempted to determine Daniel Khalife's whereabouts.
"The vehicle was stopped and searched by police after the alert was raised.
"Strapping was found underneath the vehicle which appeared to indicate Daniel Khalife may have held onto the underside of it in order to escape."
Mr Chalk ended his statement by saying: "Daniel Khalife will be found and will be made to face justice."
Khalife, who was awaiting trial after allegedly planting a fake bomb at an RAF base and gathering information that might be useful to terrorists or enemies of the UK, was discharged from the Army in May 2023.
He has denied the three charges against him.
He was last seen wearing a white T-shirt, red and white chequered trousers and brown, steel toe-cap boots, the Metropolitan Police said. He is described as slim and 6ft 2in, with short brown hair.
Kent Police confirmed junctions eight and nine of the M20 were temporarily shut on Thursday due to the enhanced security checks – and to allow freight heading for mainland Europe to queue on the empty section of the motorway.
The head of the Metropolitan Police Counter Terrorism Command, Commander Dominic Murphy, previously said there was "no reason to believe Khalife poses a threat to the wider public" but urged people not to approach him and to call 999 if they spotted him.
Responding to Mr Chalk's statement for Labour, shadow justice secretary Shabana Mahmood urged Mr Chalk to "get a grip" of the criminal justice system.
She said: "It simply beggars belief that a man being held on suspected terror charges was able to escape a prison by clinging to the bottom of a food delivery van.
"The simplest question for the Justice Secretary today is how on earth was this allowed to happen?"
Downing Street said the Prime Minister has confidence in the Justice Secretary over the handling of a prison escape and rejected blame for the incident being apportioned to cuts to the prison service.
Rishi Sunak's official spokesman did however admit there was a need for more staff at the prison.
Wandsworth prison's performance was rated as a "serious concern" and watchdogs had issued a string of warnings about the jail in the past year.
Meanwhile, the Government is facing growing calls to urgently honour its manifesto pledge of launching a royal commission to examine the criminal justice system in the wake of the incident.
My view is that he (Khalife) should've been at Belmarsh. It's much more suited to the levels of security that someone like this, charged with not convicted, needs. I can't understand why he wasn't at Belmarsh

— Former prison governor John Podmore
John Podmore, a former governor at HMP Brixton and HMP Belmarsh, told the BBC Radio 4's World At One programme that there was a "possibility" Khalife's escape was an inside job.
He added: "My view is that he should've been at Belmarsh.
"It's much more suited to the levels of security that someone like this, charged with not convicted, needs. I can't understand why he wasn't at Belmarsh."
Khalife was held at Belmarsh prison but later transferred to Wandsworth, according to reports.
He has links to north-west England and Kingston in London but Mr Murphy said the hunt was covering the whole of the UK.
Khalife was previously stationed at the Ministry of Defence's Beacon Barracks in Stafford.