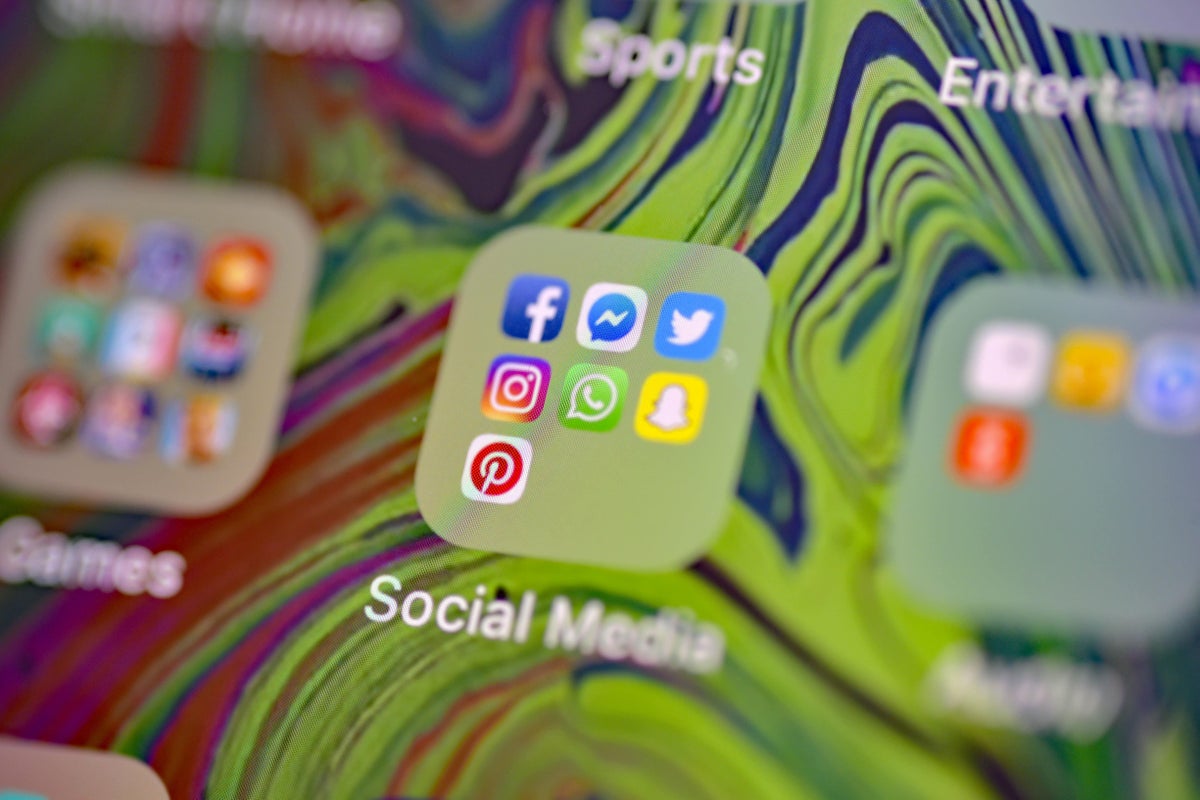 Teenagers spending half an hour or more on social media each day may be more at risk of alcohol use and binge drinking, according to new research.
In a study led by researchers at the University of Glasgow and published in the European Journal of Public Health, the time teenagers used social media every day at 14 years old was analysed to see if it influenced their reported use of alcohol by the time they were 17 years old.
The paper, titled The relationship between time spent on social media and adolescent alcohol use: a longitudinal analysis of the UK Millennium Cohort Study – and published in the European Journal of Public Health, concluded that 17-year-olds spending 30 minutes or more a day on social media while they were aged 14 were more likely to report using alcohol, compared with those who used less social media each day while aged 14.
The research also concluded that the 17-year-olds who spent more than 30 minutes a day on social media were more likely to engage in risky behaviour like binge drinking.
As the amount of time spent on social media increased, researchers found the amount of alcohol consumed also rose, as well as how often the individuals consumed alcohol.
Those who spent between 30 minutes and under one hour a day on social media were 62% more likely to consume alcohol six or more times a month, and 51% were more likely to binge drink.
Adolescents who spent two or more hours a day on social media were almost five times more likely to use alcohol than those who spent one hour to less than 30 minutes a day on social media.
The researchers also found that teenagers from more socio-economically advantaged backgrounds who used social media often were more likely to drink than those from less advantaged backgrounds.
The paper said the best way to curb adolescents from drinking alcohol is by prioritising better guidance on the amount of time they spend on social media, as well as considering regulatory action to protect teenagers from alcohol-related social media posts.
Amrit Kaur Purba, the lead author of the study, said: "Our study suggests social media use may increase risk of alcohol use and binge drinking, with evidence that the longer young people spend on social media the more likely they are to use alcohol by age 17.
"These findings add more weight to the argument that we need to create better tailored guidance for the length of time young people should spend on social media, accounting for their individual needs and circumstances, as well as prioritising regulation around how alcohol-related content is displayed to young users."
The paper was supported by the Medical Research Council, the Scottish Government Chief Scientist Office, NHS Research Scotland and the Wellcome Trust.
A Scottish Government spokesperson said: "We understand there is an important correlation between screen time, social media usage, mental health and other health issues – and we are listening to children and young people to find ways to support them.
"Since 2020 we have provided children and young people's organisations with around £360,000 to create a range of advice and support materials covering issues of healthy social media use and screen time."